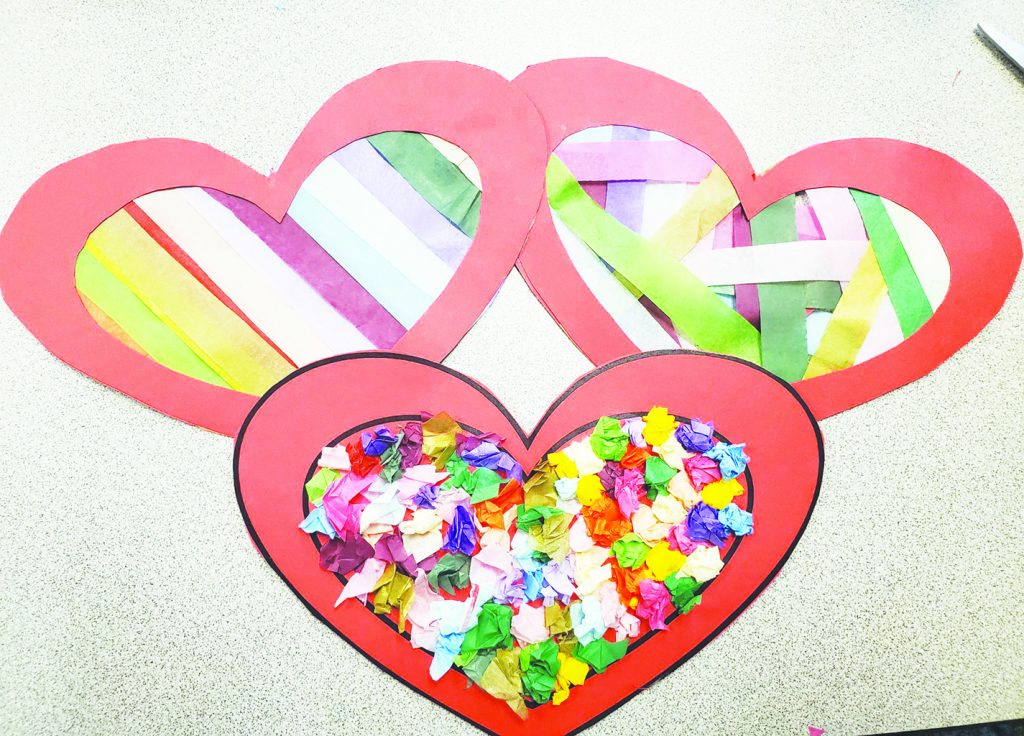 Lori Graham 
Contributing Writer
CHRISTIANSBURG – Christiansburg Middle School students have reached across generations to make a difference in their community with a recent art project. 
Using materials such as cardstock and tissue paper, the sixth, seventh and eighth grade students made cards shaped like hearts for seniors in the area. They wanted nursing home residents to have something to brighten their walls. The cards also contained special messages inside from the local middle school students.
Kathy O'Dell, sixth grade math teacher at CMS said it all began one day when she saw an art project on Pinterest that piqued her interest. She approached her administration about the project idea first, and with approval introduced the idea to CMS teachers and staff. Everyone quickly got on board and readied materials and instructions; however, it was the students that made the project both exciting and meaningful.
"We were supposed to do it before Valentine's Day but due to a weather delay, it was completed the last week of March," O'Dell said. "The kids really enjoyed it, even those resistance to these types of projects wanted to do it. Personal messages were often shared by the students. Some of the kids were extremely excited about it and even made additional ones."
Some students made cards for other seniors in the community as well, such as their own grandparents and elderly neighbors that might enjoy a special card.  
"I wanted to show the students that, even though they might be 11, 12, or 13-year olds, they can make an impact on their community. Advisory is a time when we talk about core values, being responsible and respectful, so it was an opportunity to put that in there to a positive influence" O'Dell shared.
This was the middle school's first attempt at making a cross-generational connection, but they hope to continue doing something like this on a regular basis, potentially reaching out to other community organizations as well.