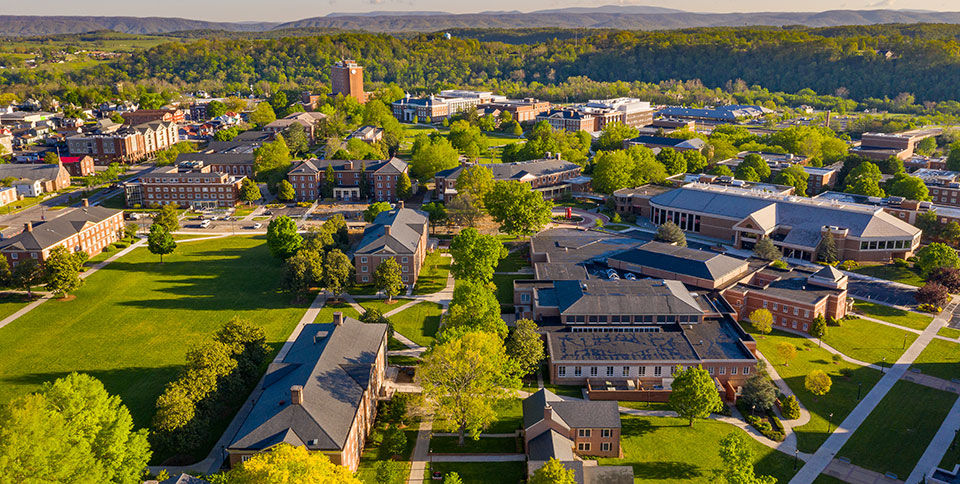 U.S. News & World Report released its 2023-24 Best Graduate School Programs rankings on April 25, listing four Radford University programs among the best in the country.
The Radford graduate programs included in the rankings are the Doctor of Nursing Practice (D.N.P.), Master of Science in Nursing (M.S.N.), Physician Assistant (PA) program and part-time Masters of Business Administration (MBA).
The Best Graduate Schools rankings evaluate programs in a variety of disciplines, including business, education, engineering, law, medicine and nursing.
"Year after year, these Radford University graduate programs have stood among the nation's best," President Bret Danilowicz said. "We're proud that these affordable, advanced degree tracks continue to attract ambitious healthcare workers and working professionals, which accelerates their career advancement. The inclusion of the outstanding PA program at Radford University Carilion in this ranking is well deserved, as its reputation and its 100% licensure pass rate have attracted high-performing students from across the nation to our Roanoke location."
Radford University is a comprehensive public university of 7,718 students that has received national recognition for many of its graduate and undergraduate academic programs. In addition to robust academic offerings and engaging student experiences on the main campus located in Radford, Virginia, Radford University also offers a clinical-based educational experience for some 1,000 students living and learning in Roanoke, Virginia, as part of Radford University Carilion, a public-private partnership focused on the cutting-edge delivery of health sciences programming, outreach and service.
"When prospective students are considering their options for graduate school, the Best Graduate Schools rankings are designed to help them identify schools that excel in the program they want to study," said LaMont Jones, senior editor of education at U.S. News. "With many options available, U.S. News provides a wealth of data in an easy format to help each student make the best decision."
Prospective students can see how Radford University compares to other institutions and how the rankings are calculated on USNews.com.
By collecting graduate school data annually, U.S. News & World Report is able to present the most current figures on enrollment, job placement, faculty and other critical quality indicators that help prospective students make informed decisions.
To learn more about the U.S. News & World Report rankings and methodology, visit www.usnews.com/best-graduate-schools.

Chad Osborne for Radford University