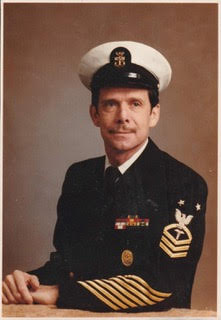 With sadness, the McLeod family of Blacksburg announces the passing of Donald Wilson McLeod II on Saturday, April 29, 2023. He was 84.
Funeral services were held at McCoy Funeral Home in Blacksburg. The family received visitors Tuesday, May 2, 2023, followed by a service with Tullio O'Reilly and Pastor Jamie Hutton officiating. A graveside service and interment were held Wednesday, May 3, 2023, at Roselawn Memorial Gardens in Christiansburg. 
Always known as "Mac," he was born on September 7, 1938, in Saginaw, Mich. to Donald Wilson Sr. and Barbara "Ann" McLeod. A graduate of St. Francis Seminary in Mt. Healthy, Ohio, he became a robed Franciscan Deacon in the Catholic Church. After two years at Duns Scotus College, he entered the United States Navy, went to EMT School in 1959, and graduated from Pharmacy School in Portsmouth, Va.
Mac earned his associate degree from Cleary Business College and received the Silkworth Award as Outstanding Student in Accounting in 1977. In 1978 he also earned his Bachelor of Business Administration degree in Management summa cum laude.
A long-time resident of Hamburg, Mich., Mac graduated from Field Medical School in Oceanside, Calif., Preventive Medical School in Hawaii, Management School in New Orleans, La., Emergency Medical School in Phoenix, Management School in Groton, Conn., and Medical Entomology in Jacksonville, Fla.
Additionally, Mac was Medical Administrator at University of Michigan in 1970, a Specialist and Group Leader at the former W.J. Maxey Boys Training School in Whitmore Lake, Michigan, and a United States Navy Medical Chief in 1970, Senior "Super" Chief in 1980. He was promoted to Master Chief in 1986.
A recent attendee of several local churches, including The Dwelling Place and Victory Restoration Church, he was active in several area Bible studies.
Mac was preceded in death by his parents; his wife of 33 years, Vera (nee Perfater of Merrimac); his brother, Robert "Bobby" McLeod; his father-in-law and mother-in-law, Robert and Edith (nee Linkous of Floyd, Va.) Perfater.
Mac is survived by his son, Donald "Donnie" McLeod III, of Blacksburg; and daughters Annette McLeod, of Whitmore Lake, Mich., and Carolyn Kaye and her husband, Ben Hanneman, of Radford.
He is also survived by grandchildren Peter McLeod, of Blacksburg, Joy (nee Hanneman) and her husband, Cole Blackburn, of Fairlawn; and Caleb Hanneman, of Reston, Va., his brother Bruce McLeod and his wife, Penny, and their daughter, Michaela, of Green Bay, Wisc.