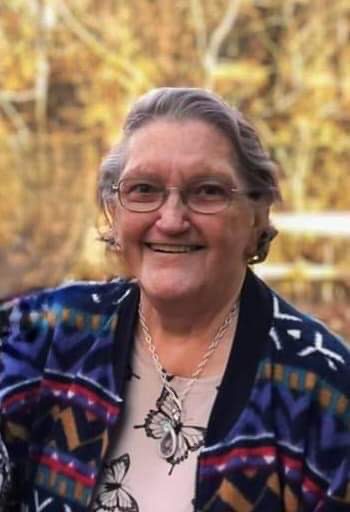 Elma Mae Thompson Tallant, 78, of Dublin, passed away on Monday, May 1, 2023. 
She was preceded in death by her parents, George Allen Collins and Bessie Virginia Thompson; her husband, Gene Thomas Tallant; and her daughter, Angela Mae Tallant.
Survivors include her son, Eugene Thomas Tallant, Sr.; grandchildren, Monique Barber (Markee), Thomas Tallant (Linda) and Mandy Tallant (Patrick); great-grandchildren, Destinee Landreth (Justin) and Brice Wall; great great-granddaughter, Emersyn; sister and her children and their families, Jean Tate, Allen, Ricky, and Wanda; cousin, Kathy Surface (Jerry); and many other nieces, nephews, relatives and friends.
Funeral services will be held at 11 a.m. on Saturday, May 6, 2023 at the Fairlawn Church of God with Pastor Marcus Harrison officiating. Interment will follow in Highland Memory Gardens in Dublin. The family received friends on Friday evening at the Mullins Funeral Home in Radford.
The Tallant family is in the care of Mullins Funeral Home & Crematory in Radford.