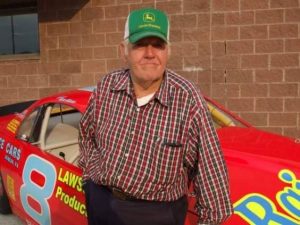 Bobby Lee Nester, 85, of Parrott, passed away on Sunday, May 7, 2023. 
Bobby was a founding member of the Twin Community Fire Department and served for over 20 years. He was preceded in death by his parents, Virgil Lee and Margaret Albert Nester; grandson, Shaun Whittaker; great-granddaughter, Skylon Amos; and his two brothers.
Survivors include his loving wife of 67 years, Molly Jean Nester; sons and daughters-in-law, Bobby Edward Nester (Shirley), Chuck Nester (Michele), and Ricky Gravley (Diane); daughters and sons-in-law, Joan McCoy (Rusty) and Mary Cullop (Rocky); grandchildren, Ashley and Christopher; great-grandchildren, Bella and Matthew; sister, Lois Assad; family friend, Misty Smith; and many other nieces, nephews, relatives and friends.
The family received friends Friday, May 12, 2023, at the Mullins Funeral Home in Radford. Funeral services followed with Rev. Eddie Dalton and T. Michael Bond officiating. Interment followed in Brown Cemetery in Belspring.
In lieu of flowers, the family requests donations be made to Twin Community Fire Department, P.O. Box 7, Parrott, VA, 24132.
The Nester family is in the care of Mullins Funeral Home & Crematory in Radford.