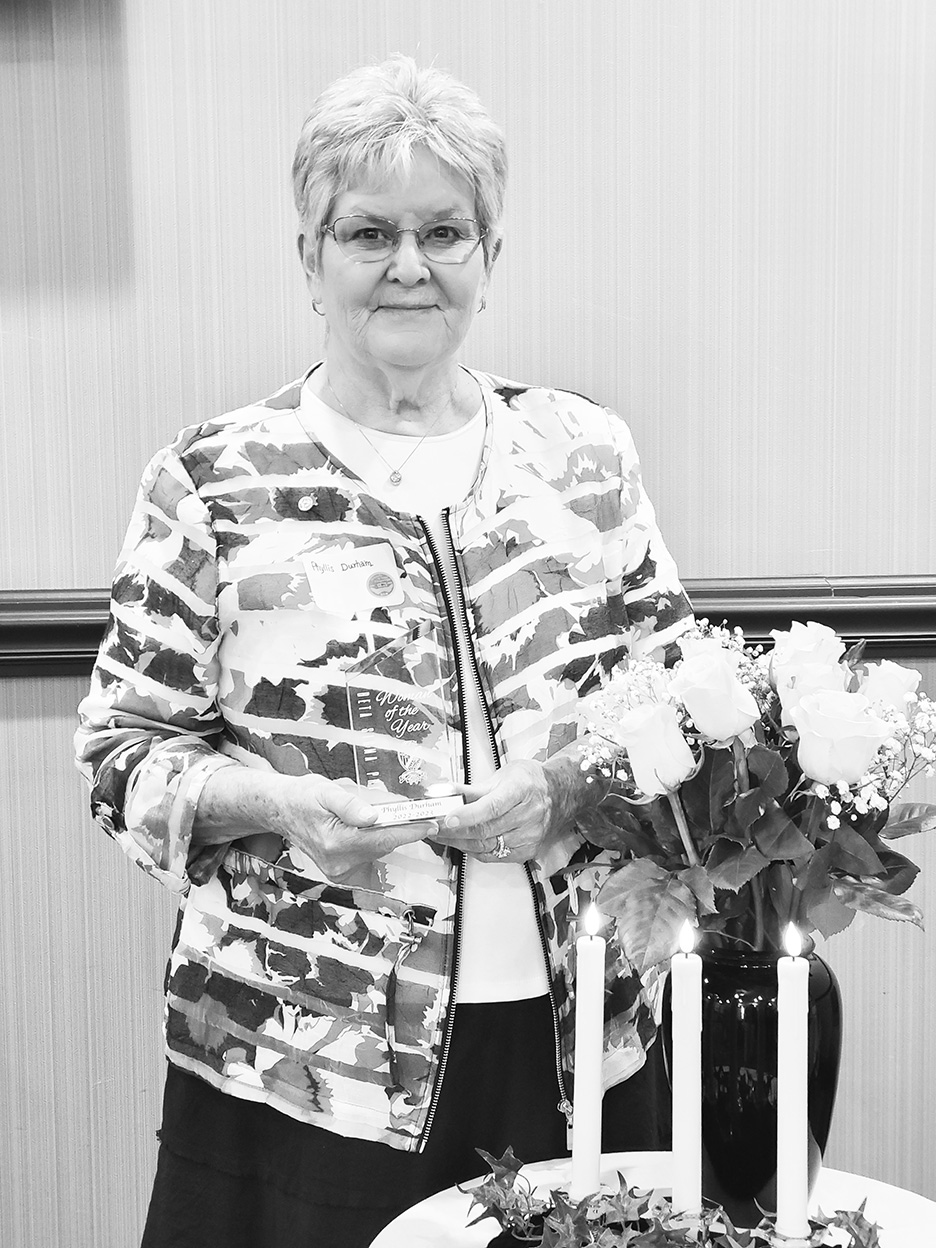 CHRISTIANSBURG – The Alpha Mu Master Chapter of Beta Sigma Phi Sorority of Christiansburg has named Phyllis Durham it's 2022-23 Woman of the Year.
"To be chosen as Woman of the Year is one of the greatest honors a chapter can pay to a member," Carolyn Sowers, the chapter's Publicity Chair, wrote in a chapter announcement, "and Durham exemplifies the characteristics that are known to Beta Sigma Phis the world over.  Durham participated in all chapter activities and worked for the good of the organization and the community," Sowers wrote. "She served as the Chapter President this year."
Durham pledged to Beta Delta Chapter in Christiansburg in 1970 and has served in a variety of offices, including Recording Secretary several years, and on numerous committees.  She has previously been honored as Woman of the Year and as Valentine Queen. She has received the Order of the Rose Ritual, the Silver Circle Ritual, and the Golden Circle Ritual, which recognized 50 years of active chapter membership.
She retired from Montgomery County Public Schools and resides in Christiansburg with her husband, Larry. They have two children and seven grandchildren. 
The presentation took place at the Beta Sigma Phi Founder's Day Banquet, hosted by Alpha Mu Master Chapter, at The Holiday Inn in Christiansburg, on April 29. This event was the 91st observance of Beta Sigma Phi's founding and was observed with Xi Tau Chapter of Radford in attendance. The presentation was made by last year's Woman of the Year recipient, Sue Warden. Durham received an engraved trophy and a Woman of the Year charm to commemorate the honor.
Submitted by Alpha Mu Master Chapter of Beta Sigma Phi Sorority