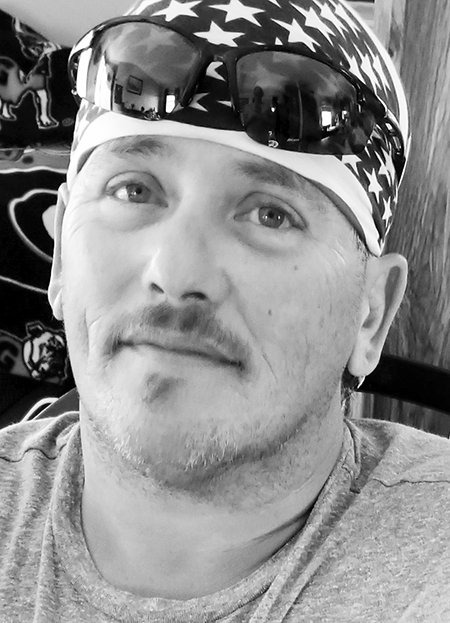 Jessie "Jay" Albert Turpin, 52, passed away on May 10, 2023.  He was preceded in death by his father, William Ray Turpin, Sr. 
Survivors include his son and daughter-in-law, Chance and Haelan Turpin; special daughter and her husband, Morgan and Chris Gee; grandchildren, Adalia Jo Turpin, Rylan Gee, and Payton Gee; mother, Thelma G. Turpin; brothers and sisters-in-law, William Ray Jr. and Lisa Turpin, Ronald and Tina Turpin, Jeffrey and Cindy Turpin; sister and brother-in-law, Debra and Ricky Vaughn; special friend, Brenda Horton; wife, Angel Turpin; and numerous other nieces, nephews, relatives and friends.
The family received friends at the Power of Deliverance Holiness Church, 6545 Lee Hwy, Fairlawn, on Tuesday, May 16, 2023. Funeral services followed with Rev. Delores Caldwell officiating. Interment followed in the Thornspring Cemetery in Pulaski.
The Turpin family is in the care of Mullins Funeral Home & Crematory in Virginia.