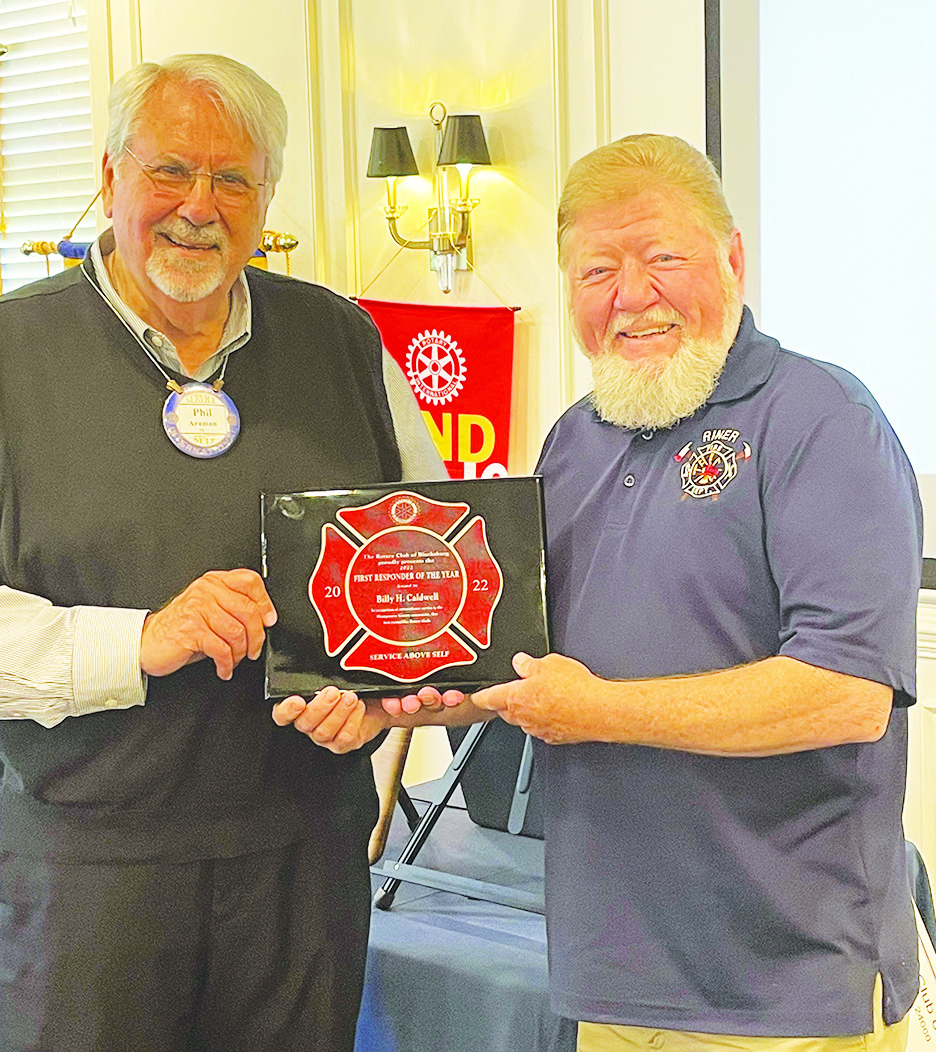 Rotary Club of Blacksburg's presents First Responder of the Year Award
Service, commitment and sacrifice were words frequently used in describing Billy Caldwell's service to Montgomery County, when being introduced recently as recipient of the Rotary Club of Blacksburg's First Responder of the Year Award.
Caldwell has been a member of the Riner Volunteer Fire Department for over 45 years, serving in many positions and capacities, including a stint as President of the Southwest Virginia Firefighters Association.
Upon receiving the First Responder plaque, Caldwell noted, "Thank you so much for this honor, but there are so many others more deserving than me." 
While there may not be anyone more deserving of the award, all of our first responders deserve respect and acknowledgement of the community. That sentiment is the reason that the Blacksburg Rotary Club created this award. 
According to Club President Phil Araman, the Club's annual First Responder of the Year award "is a means to show our gratitude and respect for Montgomery County's Fire, Rescue and Law Enforcement personnel. These folks give so much of themselves in order to protect their fellow citizens. Award recipients exemplify the courage, professionalism and dedication to service, that is a common thread among our First Responders."
"It is truly an honor for us to have a man like Billy Caldwell as the recipient of this award," said Araman. "And even more so, it's a blessing that we have in our midst such a good neighbor and great friend." 
Included with the award the Rotary Club will donate $500 to a local charity, in Billy Caldwell honor. Caldwell requested that this donation be made to the Women's Resource Center of the New River Valley.
Submitted by the Blacksburg Rotary Club