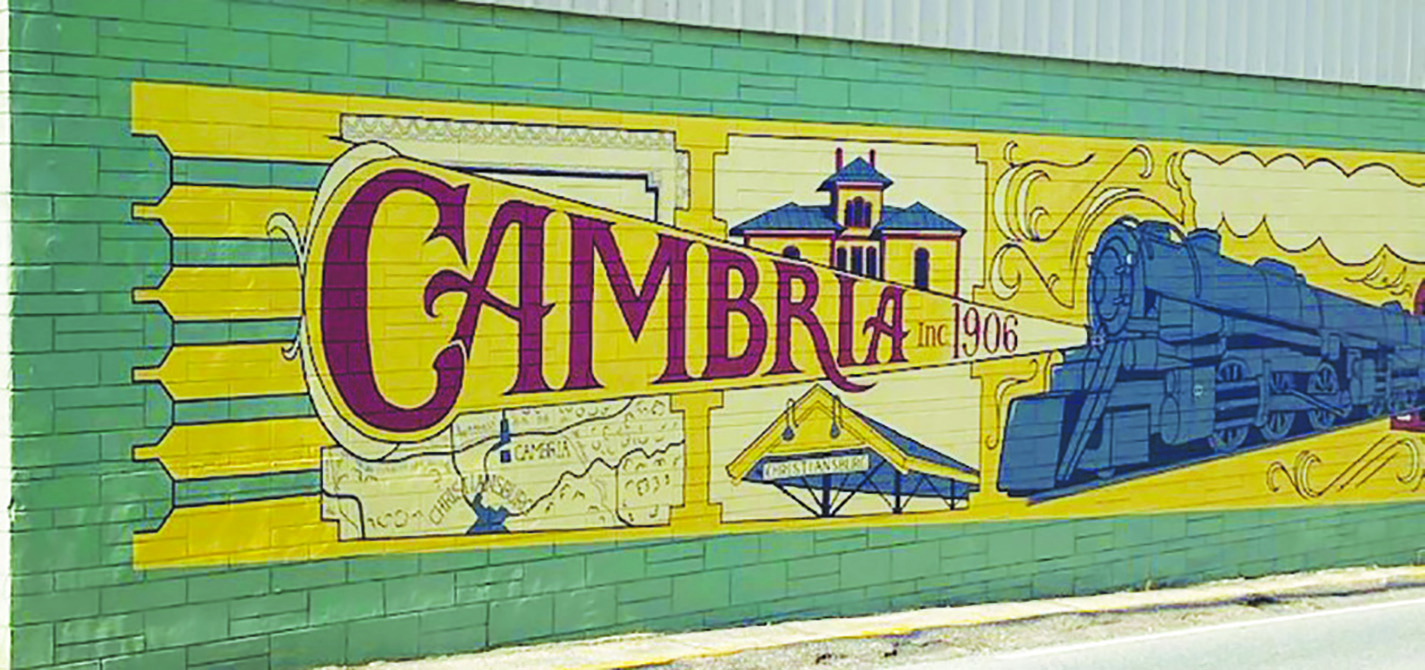 CHRISTIANSBURG – A new mural is bringing some color to Cambria, and organizers hope it will be the first of many.
On May 10, the Town of Christiansburg dedicated a 62-foot mural in the Cambria District to recognize the area's rich rail history. The mural is the first of what the Town's Public Arts Advisory Board hopes will be many murals throughout Christiansburg.
The mural project opened to artist applications in early 2022, where both local and national artists submitted works for the potential display. Ultimately the Public Arts Advisory Board selected local artist Morgan Short's design which illustrates what Short calls the "Spirit of Cambria," including a historic N&W Class A #1218 train and the nearby Train Depot.
"I am honored to have received this opportunity to create the "Spirit of Cambria" for the Christiansburg community," said Short. "This experience has helped open new doors for me, and I thank everyone who has supported me along the way."
The Christiansburg Public Arts Advisory Board created the mural project as an effort to fulfill the board's mission to promote, support and value public artwork as a means to beautify Christiansburg and promote creative place making within public spaces.
"We couldn't be happier with the great job Morgan did," said Public Arts Board member Charlie Whitescarver. "The mural is beautiful and really captures the rail history of Cambria."
The mural is located at 594 Depot Street N.E., Christiansburg.