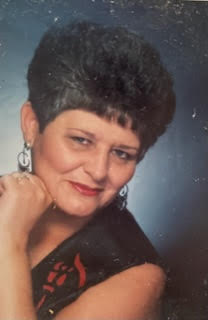 Florence Anne Whittaker, 69, of Parrott, died Tuesday, May 23, 2023 at Lewis Gale Hospital- Montgomery.
She was born in Radford on January 2, 1954, to the late George and Lucille Boswell Page. She was also preceded in death by her daughter, Barbara Ann Bryant, a brother, George Page, Jr., and a nephew, Michael Douglas Page.
She is survived by her husband, John H. Whittaker; son, John H. Whittaker, Jr. (Monica); daughter, Hope Draper; grandchildren, Cherish Thompson, Chasity Woods, Brandon Caldwell, Brian Caldwell, Cassandra Jarrells, Sarah Bishop, and Ashley Hevener; 14 great-grandchildren; sister, Virginia (Ray) Wilburn; brothers, Gary (Norma) Page, Robert (Melanie) Page, and numerous nieces and nephews.
Funeral services will be conducted Saturday, May 27, 2023, at 2 p.m. in the Parrott Church of God with Pastor T. Michael Bond and Pastor Kenneth Alley officiating. Interment will follow in the Sifford Cemetery. The family will receive friends 1-2 p.m. Saturday, before the service.