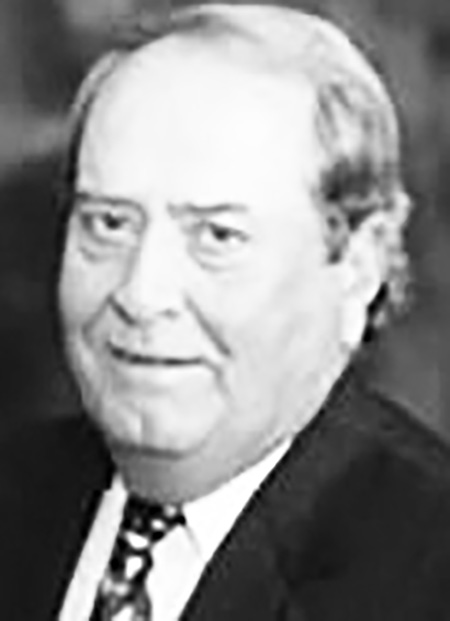 George Alan McConnell, 78, of Pulaski, passed away on Thursday, May 25, 2023, at Carilion New River Medical Center.
George was born in Abingdon, Va., on May 15, 1945, to the late George and Vivian Bowman McConnell. He graduated from Abingdon High School in 1963 and received a B. S. degree in Animal Science from Virginia Tech in 1968. He was also a graduate of the Mendenhall School of Auctioneering.
George served in the United States Army for two years, including a year-long deployment to Germany. Following his discharge, he was employed by Farm Credit of Dublin, Va., for five years. He then spent the next 46 years as a broker auctioneer with Roanoke Land and Auction Company and Woltz and Associates, Incorporated, of Roanoke, Va.
As an alumnus and life-long Hokie fan, George was proud to be a season ticket holder for at least 50 years. He enjoyed attending football tailgates and games with friends and family where many special memories were made.  He was an avid golfer who played countless rounds at Pulaski's Thorn Spring Golf Club and had the rare distinction of having 2 double eagles. Other pastimes included hosting the "Men's Bridge Club" at his home and playing gin rummy with the guys at Wytheville Golf club. 
He is survived by his wife of nearly 26 years, Joyce White McConnell of Pulaski; a son, Brad McConnell (Kate) and granddaughter, Libby McConnell of Radford; a daughter, Carrie McConnell of Salem; a sister, Terry McConnell Brady (Pat) of Richmond; a brother, John P. McConnell (Rebekah) of Raleigh, N.C.; sister-in-law, Esther White Hider (Steve) of Hendersonville, N. C.; stepdaughter, Amanda Annunziata (Gene) and their sons Matthew and Jacob of Apex, N. C.; stepdaughter, Kelly Trimyer (Brandon) and their children, Maddie, Ben and Ada of Cary, N. C.: the mother of his children, Peggy Taylor of Radford; and many nieces and nephews.
A Celebration of Life will be held at Thorn Spring Golf Club in Pulaski, Va., on Friday, June 16, 2023, starting at 4 p.m. Dress will be casual.
In lieu of flowers, the family requests donations be made to Green Spring Presbyterian Church, Cemetery Fund, 22007 Green Spring Church Road, Abingdon, VA 24211.
The McConnell family is in the care of Mullins Funeral Home & Crematory in Radford.