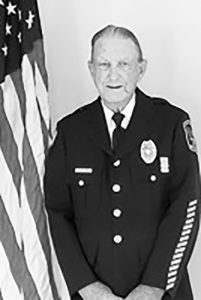 Esley N. Dillon, of McCoy, 87, passed away on June 8, 2023, in a Richmond hospital after a long illness.  
He was born in McCoy on January 31, 1936, to the late Hampton and Ruth (Dolly) Albert Dillon. He proudly served his country during the Korean Conflict and faithfully served Centennial Christian Church since his childhood. He was also a member of the Longshop-McCoy Fire & Rescue Squad for 50 years and retired from the Information Services Department at Virginia Tech after 53 years of dedication.
He was preceded in death by his parents; two brothers, Elmer and Eugene Dillon; and a sister, Jewel Croy.
He is survived by his sister, Marie Dillon Bland, and his sister-in-law, June Hollandsworth.
His love for the McCoy community was shown through his many acts of kindness to others. He will be missed greatly.
At his request, in lieu of flowers, donations can be made to the Centennial Christian Church Cemetery Fund or the Longshop-McCoy Fire & Rescue Squad.
Visitation was Monday, June 12 at the McCoy Funeral Home. The service was held Tuesday, June 13 at Centennial Christian Church in McCoy with Rev. Todd Millsaps, Rev. Gary McCoy, and Rev. Neal Turner officiating. Burial followed in the church cemetery.