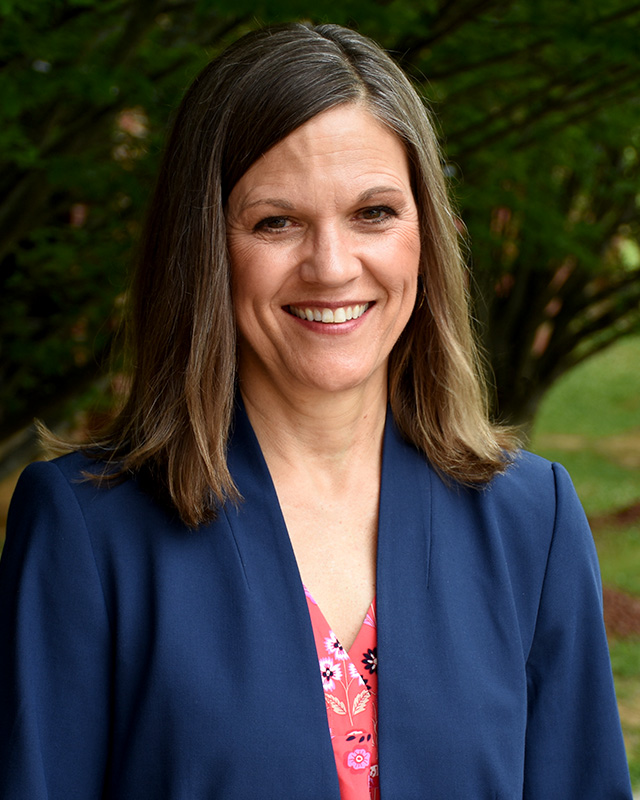 MONTGOMERY COUNTY –Angela Hill, the current Deputy County Administrator and CFO of Montgomery County, has been named County Administrator, effective November 1, 2023. 
Hill, who was appointed to the position by the Montgomery County Board of Supervisors on June 12, will be only the second woman to serve as Montgomery County Administrator since it was established in 1776. Prior to Hill, Betty Thomas held the position from 1981 to 1997, and for a five-month period in 2009, Carol Edmonds served as Interim County Administrator.  
Hill will be the successor to F. Craig Meadows, the current Montgomery County Administrator, who announced his retirement in May 2023,.
"When we learned of Craig's planned retirement we began talking about how to proceed with his soon-to-be vacant position," said Montgomery County Board of Supervisors Chair, Sherri Blevins. 
"We quickly began looking at Angie as a strong candidate. She has been with Montgomery County for over 25 years. She has demonstrated outstanding leadership qualities throughout her career, especially in her role as Deputy County Administrator. We are confident her skills, knowledge and ability will continue to lead Montgomery County in a strategic and innovative direction," said Blevins. 
Hill joined Montgomery County in October 1997 as Director of Financial and Management Services. Prior to joining the county, she worked as an auditor at Brown Edwards, a regional certified public accounting firm, where she specialized in governmental audits.
 "It is my honor to serve as Administrator for Montgomery County," said Hill. "In my various roles during my 25 years of service to the citizens of Montgomery County, I have been able to build strong relationships and be a part of an extraordinary team. I welcome this opportunity to continue to lead Montgomery County in my new role."
As Montgomery County Administrator for the past 14 years, Meadows led the County through significant growth and even a few tragic events with grace and strength. He has facilitated over 20 new construction and renovation projects in Montgomery County to address education, public safety, recreation and key infrastructure needs. He also focused on economic development opportunities, growing and expanding existing businesses in our community.
"My choice to retire this year was something I've thought about for some time," said Meadows. "With the County on sound financial footing, strategic initiatives underway that reflect our focus on the future, and growth projections that indicate we're on the right track, now seemed to be the perfect time to pass on the leadership reins. Montgomery County is in a great position to continue to move forward with Angie as County Administrator."
A search will be conducted to fill the open Deputy County Administrator/Chief Financial Officer position.
News messenger staff report