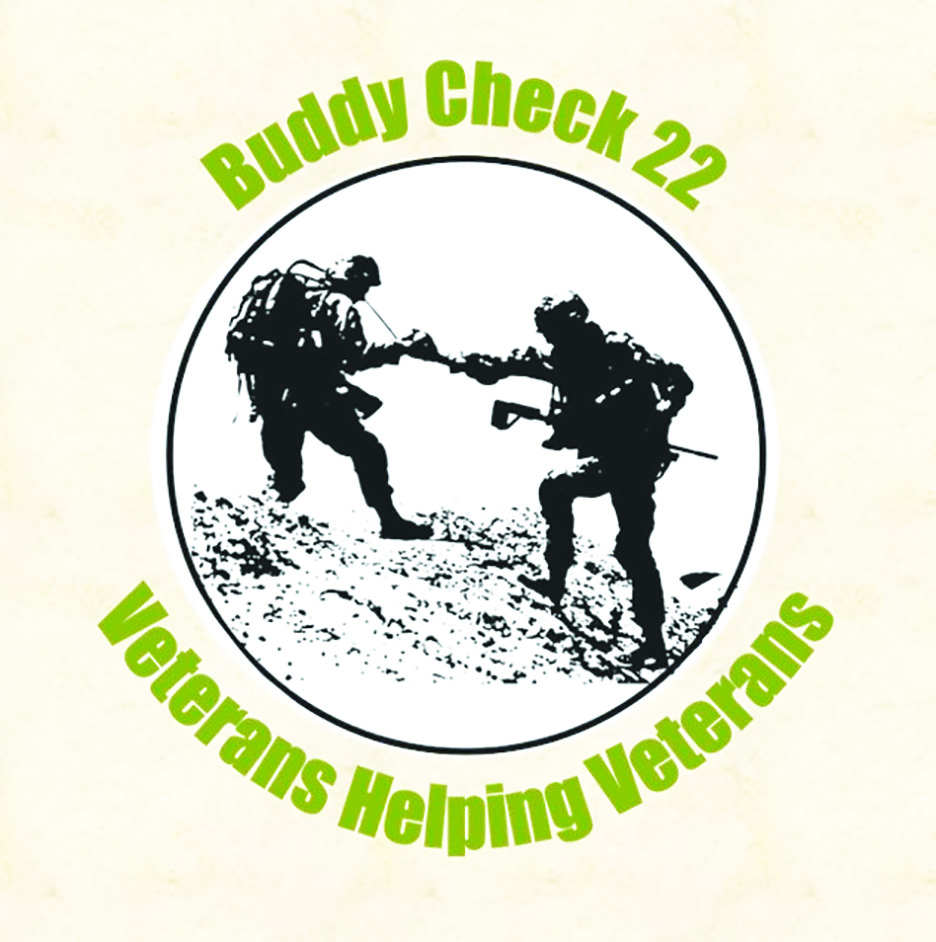 The group is seeing growth in the NRV, allowing veterans, their families and friends to check in once a month
Lori Graham 
Contributing Writer
RADFORD – On the 22nd of every month, veterans, their families, friends, and supporters gather at the Radford Macado's restaurant for a time to laugh, eat, and share in camaraderie and friendship. 
It also provides a way to check-in on local veterans.
According to the Buddy Check-22 New River Valley Facebook page, a 2013 study by the Department of Veterans Affairs revealed that 22 veterans take their own lives every day. As a result of the sobering statistic, a national movement began, making the 22nd symbolic as a reminder to check-in on service women and men that may be experiencing suicidal thoughts. 
Marine Corps League Detachment #1190 is the host for a New River Valley gathering at Macado's in Radford. All branches of the military are welcome and will receive a 50% discount off their meal, courtesy of Macado's. 
"It is a really neat event and has grown tremendously. Macado's have been wonderful partners too," the founder and coordinator of the New River Valley Buddy Check-22, Ted Veggeberg said. "I know personally four different veterans that said, 'Ted, if it wasn't for the Buddy Check-22, I would not be here.'"
From 6-8 p.m. every month on the 22nd, the group gathers in their own spot in the restaurant. Veggeberg emphasizes this is not a group therapy situation, just a good time for everyone to spend together. Anyone that works with veterans or wants to support veteran suicide prevention are also welcome to join the group each month. 
If you are a veteran who has considered suicide or you know a veteran who is, please visit the Veterans Crisis Line web page or call them at 1-800-273-8255," states  Buddy Check-22 New River Valley. "Every veteran deserves to know that we care about them."