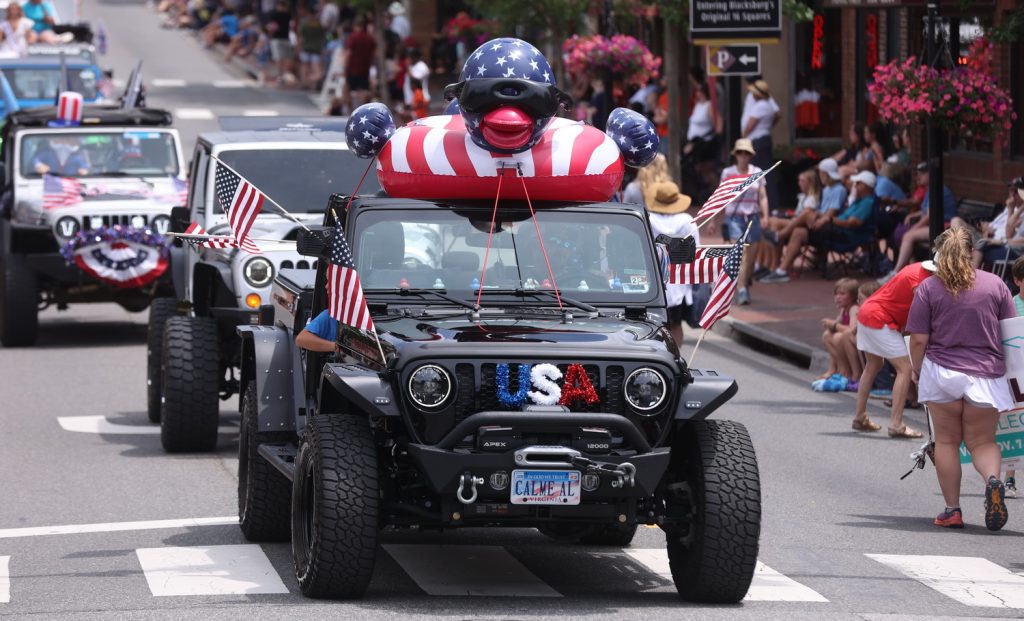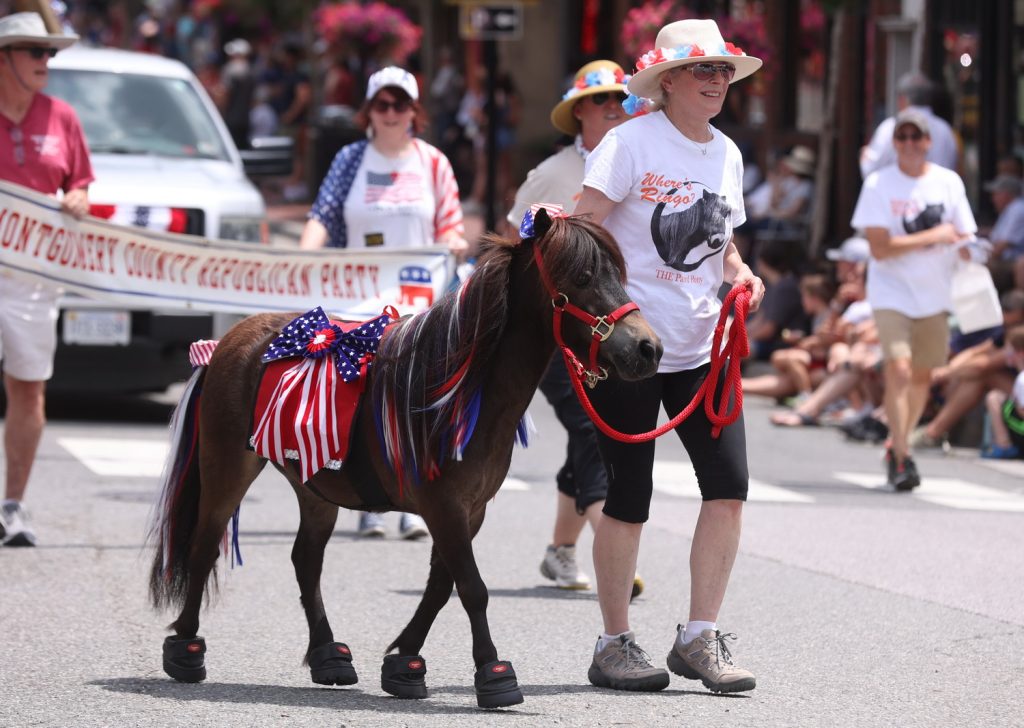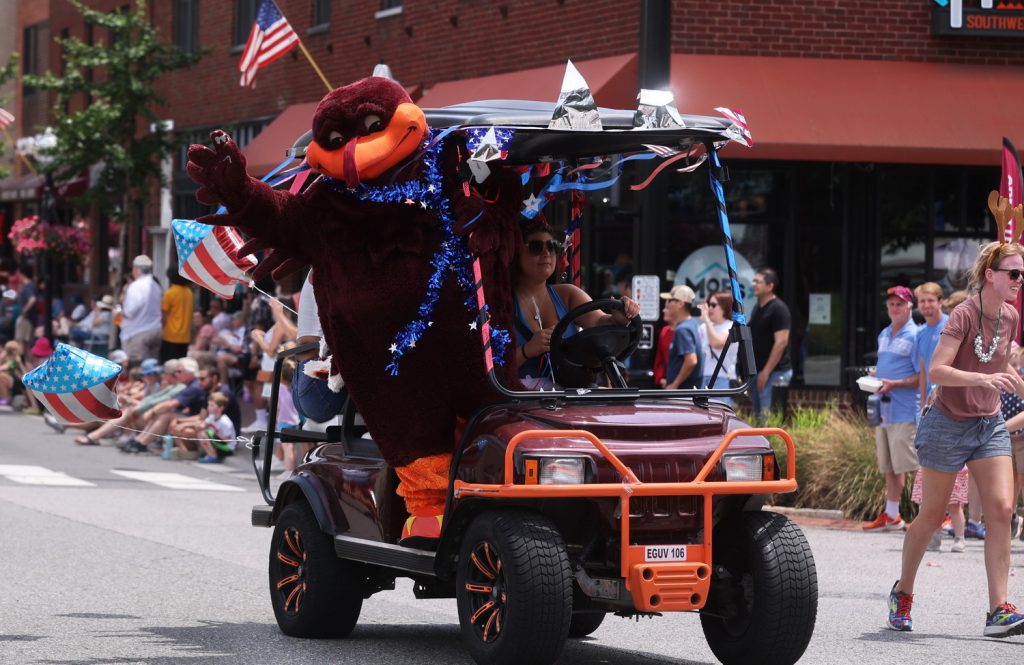 Cutlines:
Photos by Jon Fleming
01 – Two officers from the Blacksburg Police Department lead off the July 4th parade along with Scouts carrying a large American flag down Main Street.
02 – The Hokie Bird waves to Blacksburg July 4th parade watchers.
03 – Ringo the pony was festoned in red, white, and blue for Blacksburg's July 4th parade.
04 – Members of the NRV Jeep Club ease down Main Street in Blacksburg for this year's July 4th parade.
BLACKSBURG – The Town of Blacksburg and the Mount Tabor Ruritan Club presented the 35th Annual July 4th Parade with the theme "Blacksburg – A Special Place for 225 Years" on Tuesday, July 4, 2023 in downtown Blacksburg.
Parade floats, bicycles, wagons, marchers, walkers, antique and classic cars, race cars, horses, fire engines, scouts, bands, sports teams and more were featured in the parade.
The parade route began at the old Blacksburg Middle School property at the corner of Eheart and Main Street and marched through downtown on South Main Street ending at Alumni Mall near Virginia Tech's Drillfield.
Staff reports