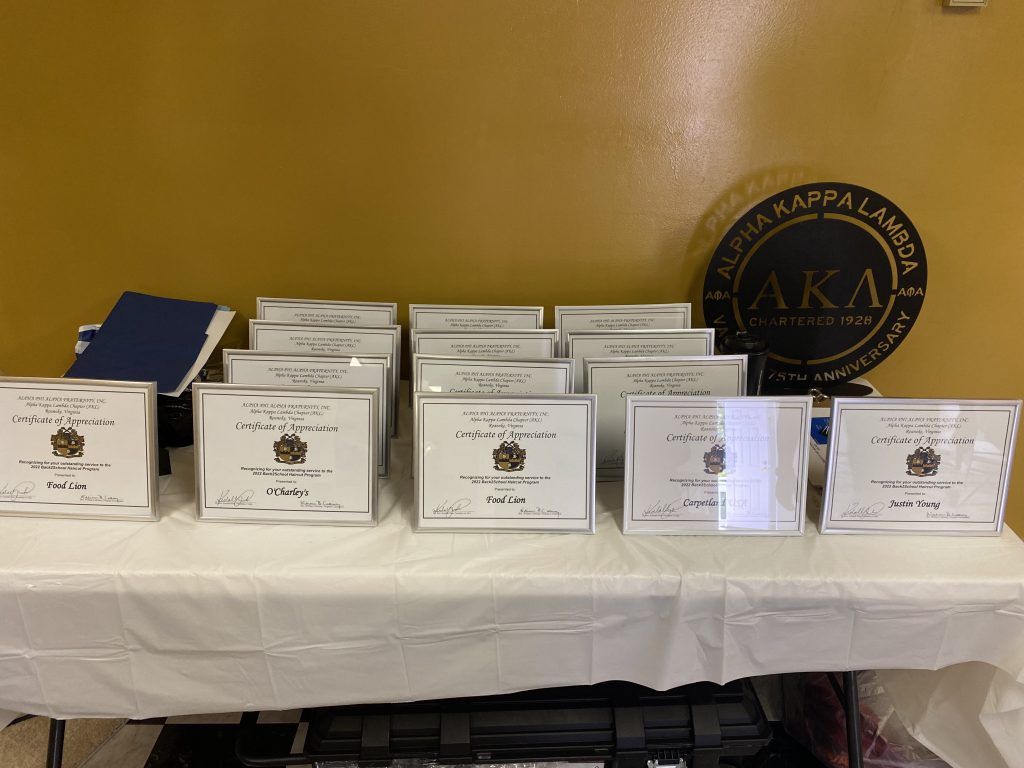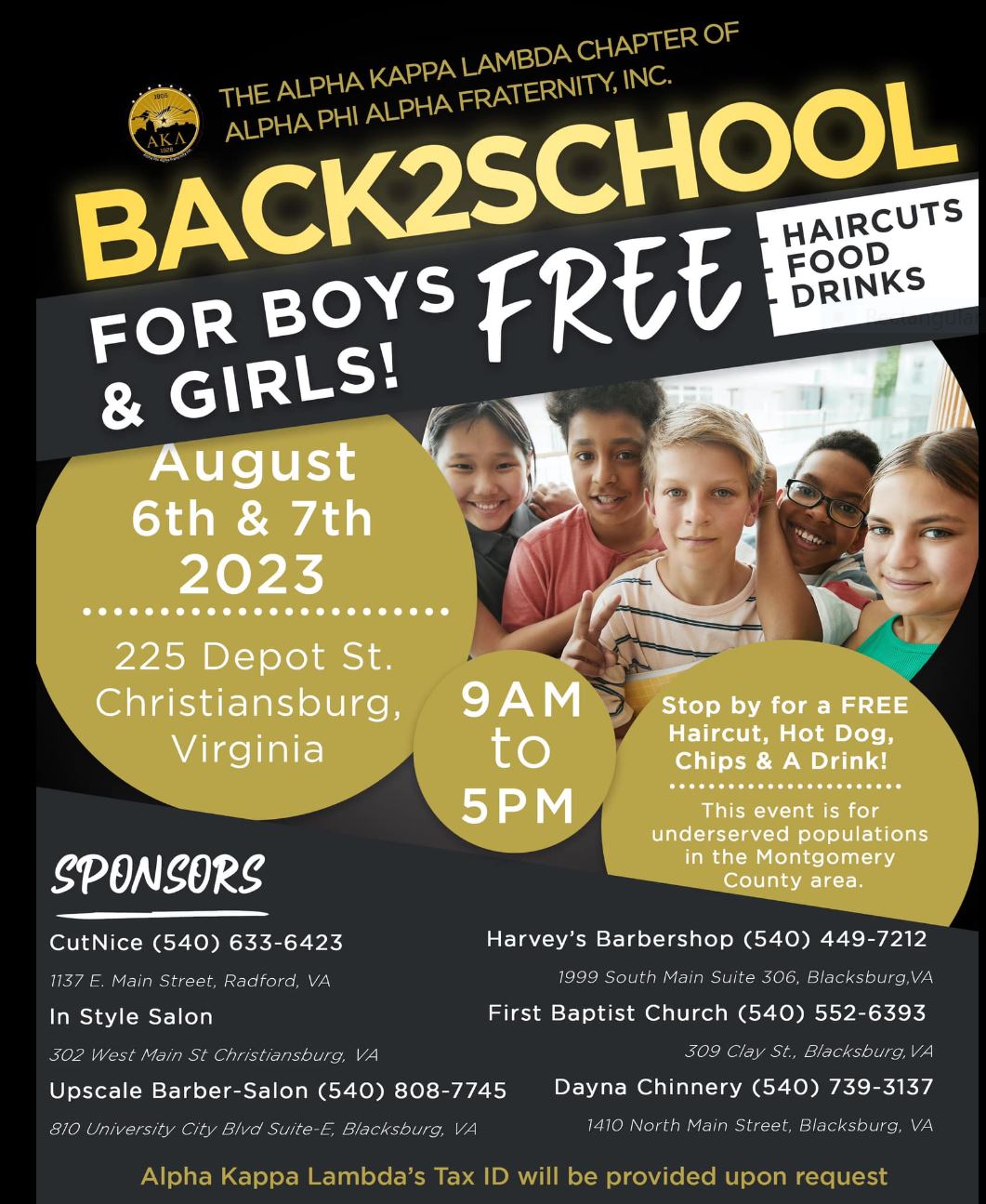 Photos courtesy of Alpha Kappa Lambda Chapter of Alpha Phi Alpha Fraternity.
Lori Graham
Contributing Writer
The Alpha Kappa Lambda Chapter of Alpha Phi Alpha Fraternity Incorporated is back for their second year in giving the children of the New River Valley a new look, and hopefully a bit more confidence on their first day back to school this fall.  
The purpose of the program is to provide haircuts to the youth in the local elementary, middle, and high schools that are underserved in their local communities. 
"This event is in its second year with the plan to do it annually. Christiansburg Institute is one of the sponsors along with several local businesses participating," Dr. Treymane Waller said, who serves as the Fundraising Chair and a member for the fraternity's local chapter, Alpha Kappa Lambda.
Local barbers and stylists will be available for the two-day event to provide haircut and style services to both boys and girls who are preparing for their new school year. Like last year's event, food will also be provided with hotdogs, chips, and drinks. This year, O'Charleys will also support the event with chicken tenders, macaroni and cheese, and other tasty treats for the participants. 
Waller said many businesses are donating prizes, such as the NRV Superbowl who has donated laser tag and free bowling gift certificates. 
Other companies have donated to the barbers, who will be volunteering their time to help local children start their year off feeling confident and ready with a fresh new look. 
"Last year, we had over 130 participants," Waller said. "Our goal for this year is also reaching out to colleges in the area, such as Radford University and Virginia Tech. The WARE lab from Virginia Tech University will be bringing vehicles and will be there for one day," Waller said. 
According to the VT Engineering's website at www.eng.vt.edu, the WARE Lab is a designated space for undergraduate engineers to work together, within multiple disciplines, in the building and design of projects.  Some of the previous and current projects in the WARE Lab are a concrete canoe, a hybrid electric vehicle, an autonomous sailboat, and an electric racing motorcycle, just to name a few. 
"Our goal is to put a smile on their face" Waller said, "and to build an Alpha Academy; teach some soft skills that parents can select to maybe come back to in the future."
In addition to haircuts, Waller hopes to see the event expand into other areas of need that children may have. When he asked the parents and their children what other things they might like to see added to the program, they responded that some new shoes would be nice to have. 
"My grandmother helped to raise me, and she said, 'it is always good to have clean shoes and a haircut' and she was right, it did have an impact on how I felt," Waller said. 
Community members that wish to help with the growth of this annual event or providing support to underserved students in the area, please reach out to Dr. Treymane Waller, or other fraternity members, through their email at alpha.akl@gmail.com or their Facebook page. 
Alpha Kappa Lambda Chapter of Alpha Phi Alpha Fraternity Inc. has been serving the Roanoke and New River Valley regions for over 95 years. Their work has focused on seeing a brighter future for children through supporting education, good citizenship, and personal empowerment for our leaders of tomorrow. 
There is no registration necessary for this event. Interested participants should come to 225 Depot Street, Christiansburg at the St. Paul's Lodge, which is located on the right across from the Rosa Peters Park. The event will be held on August 6 and 7, 9 a.m. to 5 p.m.