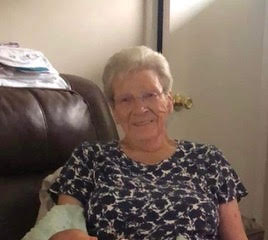 Nancy Elliott Flinchum, 81, of Christiansburg, died Monday, July 17, 2023, at her home. 
She was born in Montgomery County on October 12, 1941, to the late Warren Eugene and Gladys Sheppard Elliott, and stepfather Pete Hale. She was also preceded in death by two brothers, Gene Elliott, Albert Wayne Elliott, and an adopted sister, Theresa White.    
She is survived by her husband, Jerry E. Flinchum; sons and daughters-in-law, Norman and Angela Elliott, Bryant and Melanie Elliott, Stuart Elliott and Angela Duncan, Christopher and Leigh Ann Flinchum; numerous grandchildren, and great-grandchildren.
Funeral services were conducted Friday, July 21, 2023 in the McCoy Funeral Home Chapel with Minister Mike Flinchum officiating. Entombment followed in the Roselawn Memorial Gardens. The family received friends Friday before the service.
In lieu of flowers, memorial contributions may be made to Good Samaritan Hospice.