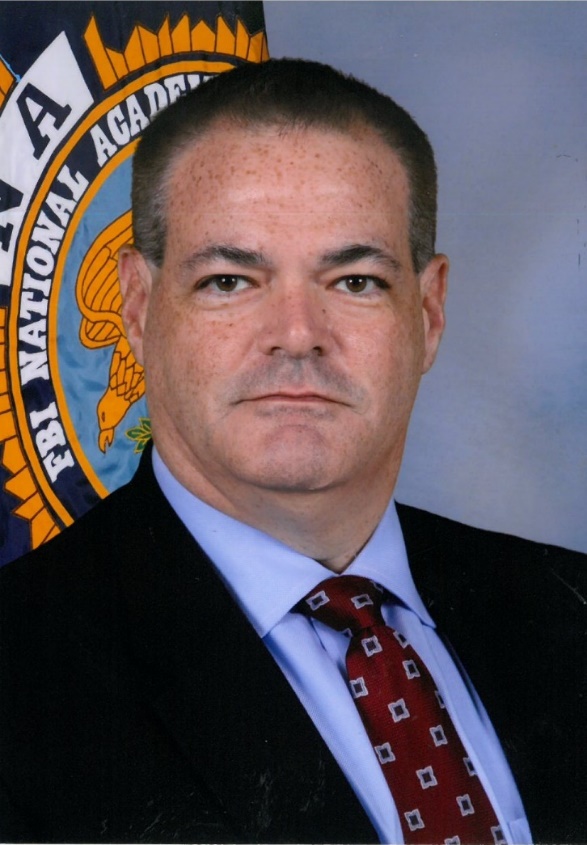 CHRISTIANSBURG – Major Chris Ramsey, a veteran of more than 20 years with the Christiansburg Police Department (CPD), has been named Chief of the agency, effective Sept. 1, 2023.
The Town Council decision to promote Ramsey was announced Tuesday night at the Christiansburg Town Council meeting.
"We welcomed several applications with a variety of backgrounds and experiences," said Christiansburg Mayor Mike Barber. "Through the interview process, we found that the most qualified, educated, and experienced candidate was already within our organization."
Ramsey is a graduate of the 261st session of the FBI National Academy. He earned a Bachelor of Science in Psychology from Virginia Tech, followed by a Master of Science in Criminal Justice through Radford University.
Since 2017, Major Ramsey has served as the Assistant Chief of Police for the Christiansburg Police Department, after holding the position of Operations Division Captain from 2009-2017. Ramsey climbed the ranks throughout his career, first beginning as a clerk, Deputy Sheriff, Patrol Officer, Patrol Sergeant, Patrol Lieutenant, and Professional Standards Lieutenant. He has completed more than 24 career development programs including Crisis Negotiations, Managing Police Discipline, and numerous tactical and SWAT command trainings. He has been recognized as Officer of the Year, received a Police Star, Combat Ribbon, and multiple Meritorious Service recognitions, amongst others.
During his time at the CPD, Major Ramsey has been crucial in helping serve the community through various response efforts. He is credited with developing the agency's first Emergency Response Team (SWAT) and served as First Commanding Officer; served as one of the first responding officers to the 2011 Interstate-81 shooting, resulting in capture and conviction of a murder suspect; and served in the incident command post for various critical events in the region, including the William Morva manhunt and April 16th shootings at Virginia Tech.
"It has been a privilege to have served my community alongside the men and women of the Christiansburg Police Department for the last three decades and it is the honor of a lifetime to have been chosen to lead them as Chief," said Ramsey. "I am fortunate to be assuming command of an excellent Department staffed by the finest officers. It is our commitment to the citizens that we will continue to work in partnership with our community to not only provide the best possible police service, but even more so, to take every opportunity to enhance public trust, increase public safety and make Christiansburg the best possible community in which to live, work or visit."
Current Christiansburg Police Chief Mark Sisson will be retiring on Aug. 31, 2023 after nearly 30 years with the department and 16 years as Christiansburg Chief.
"I am confident that the Christiansburg Police Department has effectively implemented strong succession training for its leadership," said Sisson. "For this reason, the agency will continue to be successful during its transition of command to Chris Ramsey. Chris Ramsey has been an integral part of the agency command staff for many years and will be a great leader for the agency and the Town of Christiansburg."
Submitted by the Town of Christiansburg