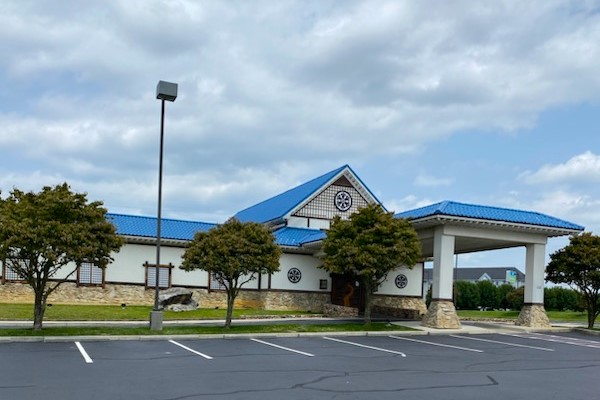 Owner says he is humbled by strong support from community
Lori Graham 
Contributing Writer
CHRISTIANSBURG – Kabuki Japanese Steakhouse and Sushi restaurant owner Yoshi Koeda had no idea that a decision to close during Sunday lunch hours would be received with such a positive outpouring of community support. 
During the month of July, Koeda made the decision to temporarily close during Sunday lunch hours to provide his employees and himself a break. The restaurant owner felt that it was important to spend more time with loved ones during the summer; however, it proved to be a better decision than he imagined. So, he recently made an announcement that they would continue to stay closed for the Sunday lunch meal. 
The response from the community was extremely positive, with many people applauding his decision to close to allow his employees and himself time to rest, improve mental health, and spend time with loved ones.
The staff and owner found just closing those additional few hours, as they are still open for dinner, made a big difference. The change in hours also gave the Saturday workers the added benefit of leaving on time after their shift. 
"It helps Saturday nights, for the staff staying late to clean up and getting ready for Sunday," Koeda said. 
Kabuki employees approximately 50 workers, many in high school and college. Koeda said that many employees began working there at a young age, as teenagers, and choose to stay on at the restaurant for years.
"I call them all kids and many of them call me Dad, even though I am 37," Koeda said. "They look to us as aunts and uncles, providing a safe place for them to be themselves." 
Koeda grew up in the Japanese cuisine restaurant business watching his father, who founded the original Kabuki in Roanoke in 1982. Koeda's father then expanded the business opening another restaurant in Christiansburg. 
"I have been working in a hibachi restaurant since a young age. Even before cooking, I was eating there," Koeda said. "My Dad would have new chefs cook for me and my brother because we were very good critics."
Work ethic was something Koeda also learned at a young age, earning money by washing dishes to buy his first computer at the age of 11 years old. Now married with a four-year old of his own, he values that dedication to his business and hopes to pass on this knowledge to his own child. 
The restaurant is busier than ever, with some of the same customers frequenting the restaurant daily. 
 "The grill is obviously the highlight for customers," Koeda said. "Everything is cooked fresh, and you can see it coming out fresh, having a live interaction with the person cooking it." 
The chefs and servers work hard to give good customer service. Even if they make a mistake, Koeda says everyone works hard to try to make it right for the customer. For Koeda, the business is his life, he said.  Koeda believes that good customer service and quality food makes all the difference. He also enjoys getting to know his customers, their families and seeing their children grow. 
Koeda took ownership of Kabuki approximately six years ago. He said he has made small changes from what people may remember of his dad's restaurant, but probably 90% is the same that everyone expects. 
"People want to know when they come here that they are getting exactly what they are expecting; it is very rare to be disappointed," Koeda said. You know what tastes and flavors you are getting. Once in a while, we change it up, but me and my servers can walk up to someone and say you want this, this, and this. This makes the personal touch you get at the restaurant different from what customers experience in a franchise." 
The restaurant offers a substantial menu with appetizers, hibachi and sushi entrée' options, desserts, an array of cocktails, beer, and wine, as well as dine-in or take-out options. Takeout orders can include to-go alcoholic drinks as well. 
They are located at 120 Arbor Drive NE, Christiansburg, and are open Monday-Thursdays 5-9 p.m., Friday and Saturday 4-10 p.m., and Sunday 4-9 p.m. Reservations are not necessary but making one can allow customers to avoid waiting for a table as well as helping the staff in preparing fresh food every day.