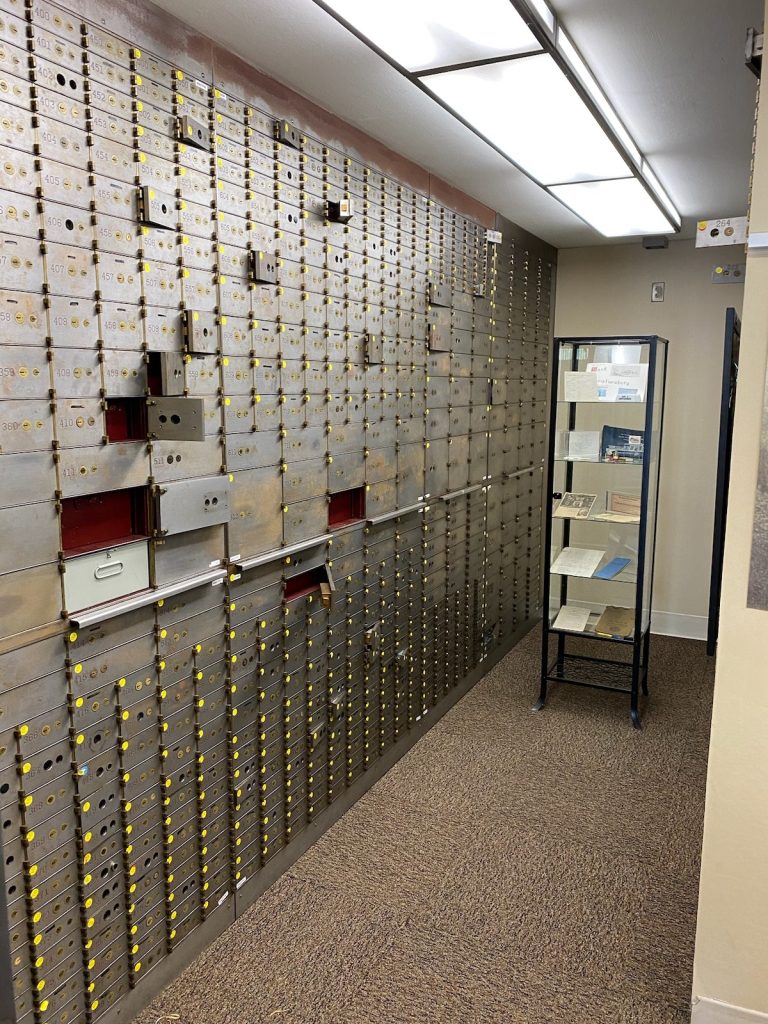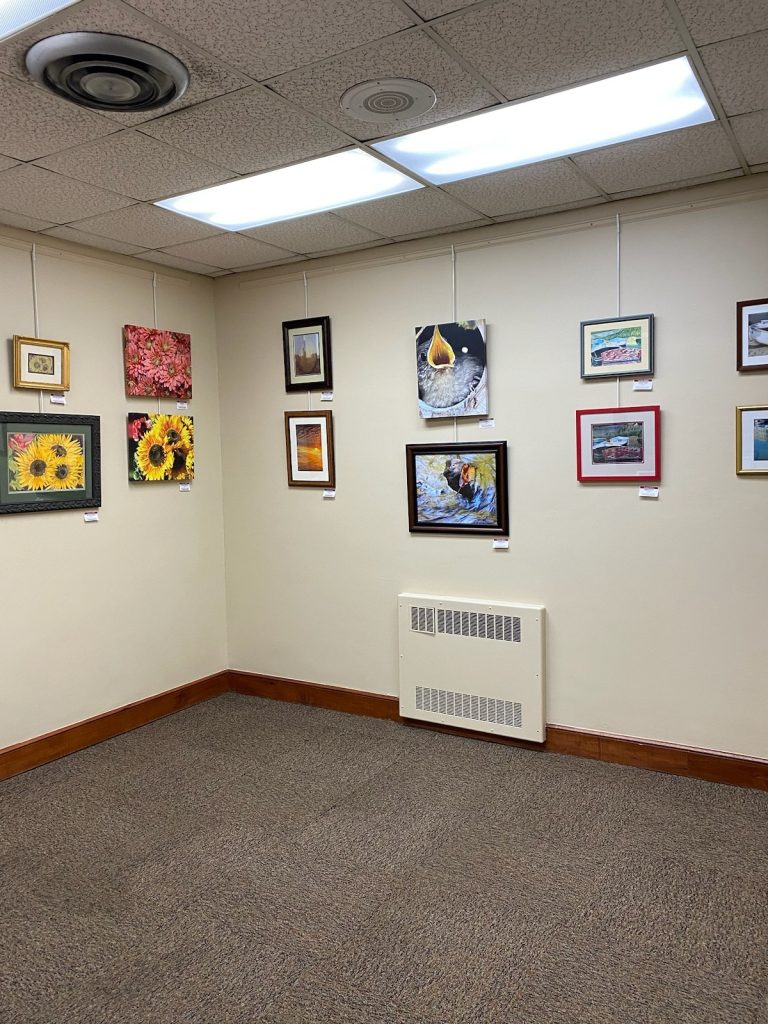 Photos by Lori Graham
Lori Graham 
Contributing Writer
The Montgomery Museum of Art and History's Annual Heritage Day Festival provided food, art, crafts, music, and lots of history in downtown Christiansburg on Saturday, Aug. 19.
Arts and crafts vendors, food trucks, music, and organizations lined a portion of Main Street. In addition to the events outside, the museum offered attendees the chance to see cultural and historical artifacts and exhibits from the Montgomery County region as well as local artwork and crafts that could be purchased. 
According to the museum's website at montgomerymuseum.org, the Montgomery Museum of Art and History was previously located in the circa 1852 Christiansburg Presbyterian Church manse. In June of 2022, the museum reopened in its new location in the old bank building on Main Street, Christiansburg. The bank vault makes for an interesting exhibit that museum attendees can walk into and observe the old bank deposit boxes along with artifacts from the region's past. 
The 300 Peppers St. location is the Montgomery Museum Garden. Many childrens' activities, additional food options, and a petting zoo could be reached via a hayride. Emerald Downs Farm provided animals for viewing and petting as well. 
"We have two buff Orpington hens, a bunny from the pound of mysterious origins, three Nigerian Dwarf goats, and my Haflinger horse who loved all of the attention," Melissa Downs said. 
A big event that was also a great fundraiser for the museum was the silent auction held inside the museum. Paintings, baskets of wine, books, and other items were up for bid. As the auction was ending at 3 p.m., anxious bidders held their breath to see if their offering would win or be outbid. It was all great fun with money going to support the museum. 
Museum Curator, Sherry Wyatt, could be seen behind the old teller counter collecting money for the gift shop and helping to coordinate the day's events. The funds collected by those visiting the museum's gift shop and the silent auction will help to continue the community programs such as educational programming and maintaining and curating historical and cultural artifacts. 
"Just looking to expand our programming and continue with the work we've been doing to offer history and art for the community," Wyatt said. "Except for 2020, we have been doing this event for many years." 
Many organizations were present to support their community in a variety of ways. The New River Valley Quilts of Valor Quilters are a group of members who come together to create patriotic quilts that will eventually be presented to a veteran who has been nominated in honor of their military service. 
"We're part of a national organization and what we do is, we are a group of volunteers, we make quilts," said Gloria Smith, NRV Group Leader. "We're here today, just to get the word out. We're looking for veterans to give them the information, but we're also looking for quilters who would like to support the cause by making quilts, or making quilt tops and we will get it quilted." 
Another local business, providing editing, promotion, and publishing services for local writers is Pocahontas Press. The company, founded by Virginia Tech professor Mary Holliman, has served the region since 1985. Upon Holliman's death, Michael and Jane Abraham took over the business, according to their website at pocahontaspress.com. Deborah Warren now manages the company, as well as promoting one of her own published works, Listen to the River. Books may be purchased online at the Pocahontas Press website.