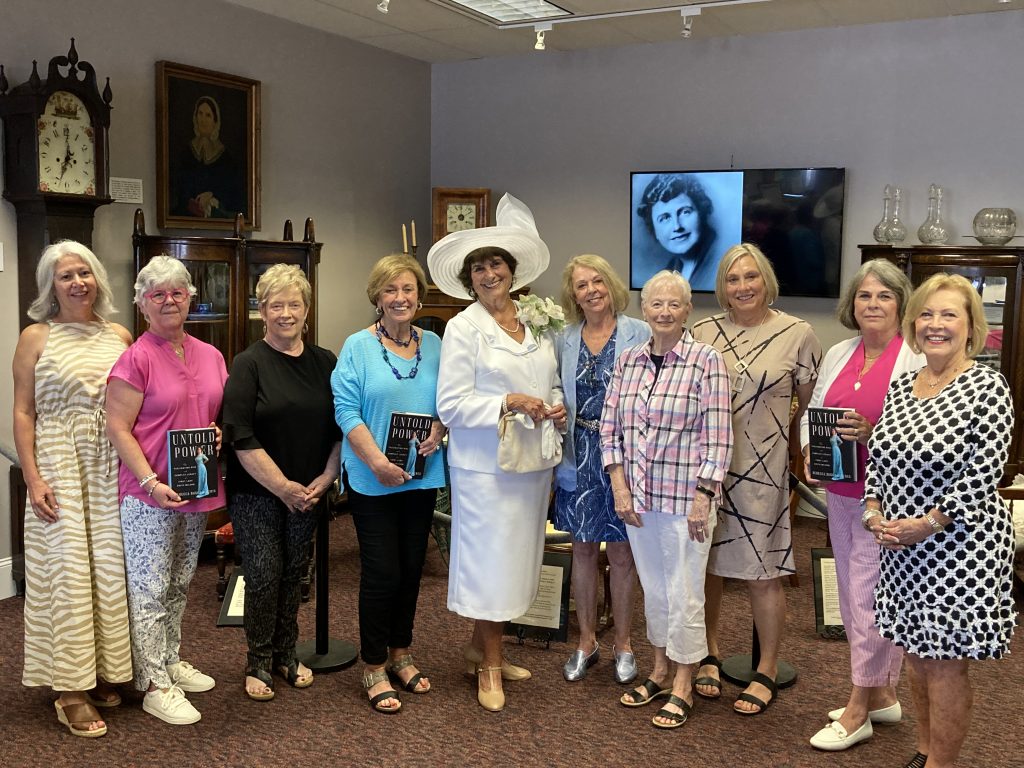 Photo courtesy of the Edith Bolling Wilson Birthplace Museum
The ladies of Cheryl's Book Club recently attended a special program at the Edith Bolling Wilson Birthplace Museum.  
With their copy of "Untold Power" in hand, the group eagerly listened as "Mrs. Wilson," portrayed by Betsy Ely, recounted her journey from "Wytheville to the White House." After the program, the group toured the Bolling Home. The close-knit group of readers came from Christiansburg, Blacksburg, and Pulaski. The group was formed in memory of Cheryl Blackwell, an avid reader and mutual friend, who formed the group. Thank you to Donia Eley for organizing the tour. Following the museum tour, the ladies enjoyed dinner at the Bolling Wilson Hotel's restaurant, Graze on Main. A good time was had by all. If you have a group and would like to arrange a special visit, call: 276-223-3484 or email info@edithbollingwilson.org.
Submitted by the Edith Bolling Wilson Birthplace Museum