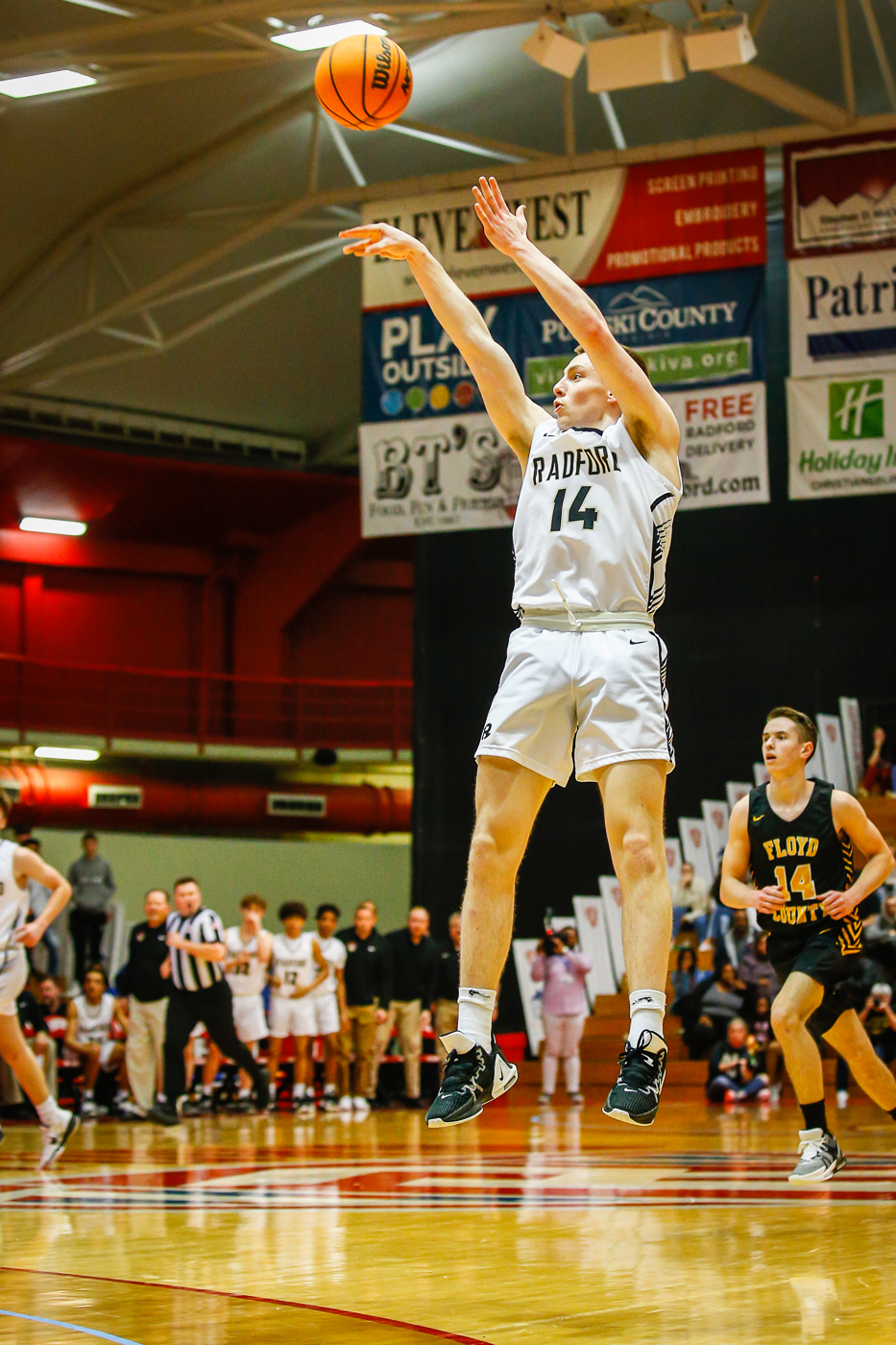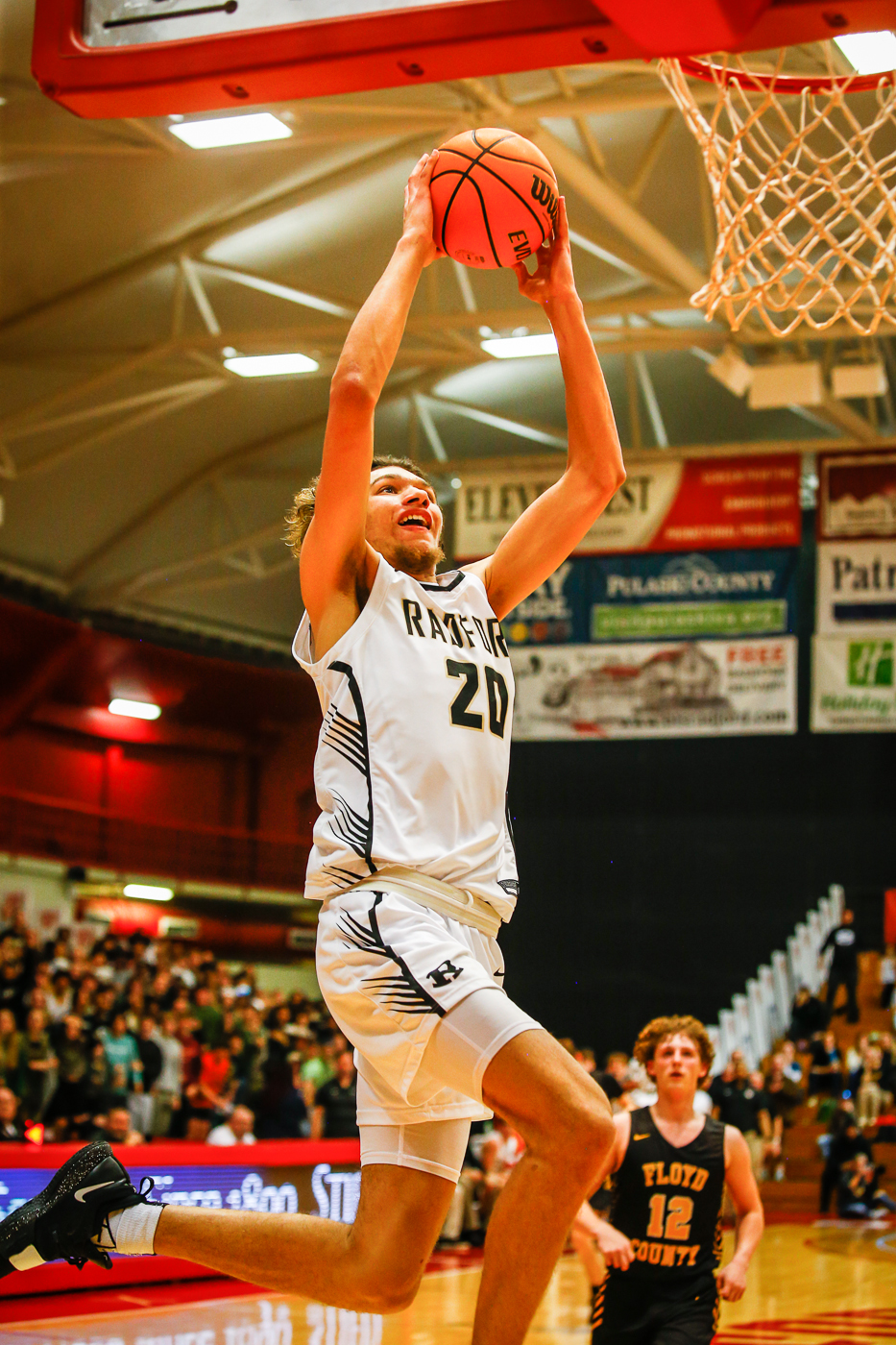 Marty Gordon
 RADFORD – Radford High School will attempt to make it back to the Class 2 basketball playoffs without its top two players. 
Elijah Kelly has transferred to the Miller School near Charlottesville, while Gavin Cormany is off to Oak Hill Academy. Both would have been entering their senior years at Radford but have now reclassified at their new schools to be juniors (class of 2025). 
Kelly was dominant for most of the season and stood out as Radford marched through the state competition. He was named Three Rivers and Region C player of the year before being named to the all-state first-team. He was this past year's all-county/all-city boy's player of the year.
Cormany joined Kelly on the all-state list, averaging 14.4 points for a team that finished 23-5 this past season.
Kelly averaged 18.8 points and pulled down 7.3 rebounds per game. Cormany was 48-160 from behind the three-point arc. 
Oak Hill Academy, located in Mouth of Wilson, has three competitive boys' basketball teams which routinely sends players to NCAA Division I, II, and III college teams all over the country — even to the NBA (a total of 33 players, more than any other school in the nation).
In 2017, USA Today ranked Oak Hill as the third best basketball program of the decade. Under head coach Steve Smith, the Oak Hill Warriors was crowned "National High School Champions" nine times from 1993, 1994, 1999, 2001, 2004, 2005, 2007, 2012 and most recently in 2016. The school has an enrollment of 132 students. 
The Miller School has an enrollment of 210 students. The boys' basketball team won the 2018 VIC Championship and the VISAA Division II State Championship and last season finished 21-8.
The two players leave a New River Valley program that has been dominant for the past 10 years. Gavin's father Rick is the school's head coach, who now has over 760 wins, making him the second most winning coach in Virginia history. 
The win totals put Cormany in some elite company with the likes of Bluestone's George Lancaster (724 wins), former Maury head man Jack Baker (746 wins) along with retired coaches Bill Littlepage from Hopewell (755 wins) and Robert E. Lee-Staunton legendary sideline boss Paul Hatcher (897 victories).
Cormany is in his 27th season at Radford and his 37th overall. Over 560 of his wins have come for the Bobcats after leading Rocky Gap to several successful campaigns.
Radford has won 21 of the last 22 regular season championships in the Three Rivers District, 16 of 17 tournament championships, the last four Conference 45 championships, four Region C championships (2001, 2002, 2004, 2013), three Region 1A West Championships (2014, 2016, 2017), two Region 2C Championships (2018, 2019), three state runner ups, nine state Final-4's and state champions in six of the last 12 years.