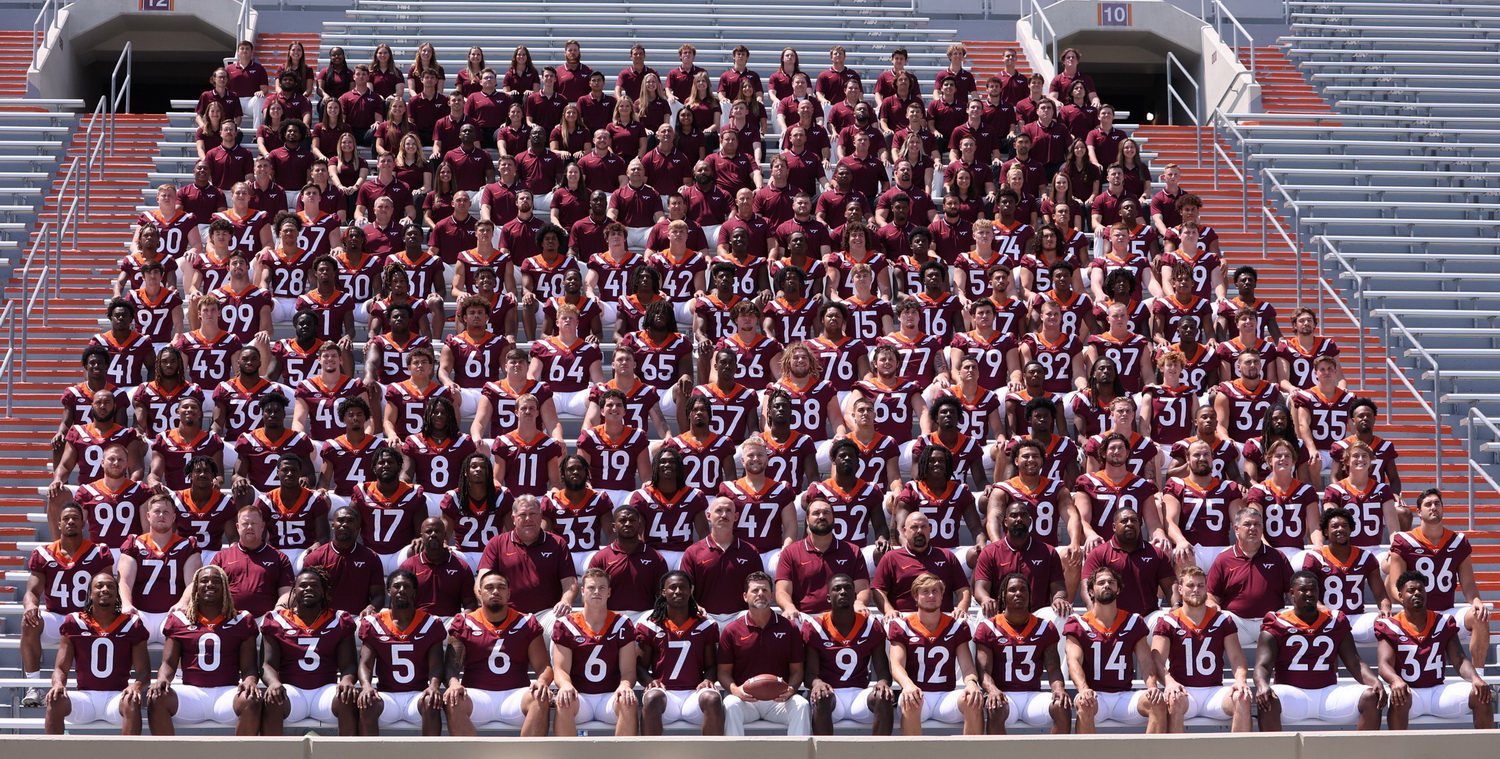 Marty Gordon
There is quite the buzz from Hokie Nation ahead of Virginia Tech football's season opener, as the game is now sold out against Old Dominion on Saturday at 8 p.m. at Lane Stadium.
For the second straight season, the Hokies will open with Old Dominion. The Monarchs will make their third trip to Blacksburg and first since 2019 on Sept. 2.
Things are definitely looking a little different at the quarterback position.  Grant Wells got married to his high school sweetheart, Josie Bare, in the offseason in his hometown of Charleston, W.Va.
Other game notes:
Brent Pry begins his second season as the head coach in Blacksburg looking to build on Virginia Tech's 3-8 record during the 2022 campaign. Last season, Pry and the Hokies ended the year strong with their 23-22 road victory at eight-win Liberty.
The Hokies added 11 transfers to the roster.
Several Hokies will change positions in 2023. including Jaylen Jones has moved from wide receiver to safety, while Kaden Moore is moving to center from right guard, where he started 24 games and played 1,417 snaps, to center this season.
Coach Pry added two new assistant coaches to the staff in the offseason. Elijah Brooks will coach running backs while Ron Crook will take over the offensive line.
Tech's 12 in-state signees marked the Hokies' largest Virginia signing class since 2014. The Hokies had 12 signees within a 220-mile radius of Blacksburg, including two 4-star recruits – defensive back Antonio Cotman Jr. (Richmond, Virginia) and offensive lineman Layth Ghannam (Charleston, West Virginia).
During a team meeting on Thursday afternoon, Virginia Tech football head coach Brent Pry shared who the captains will be for the upcoming season. The 2023 season captain's announcement included seven student-athletes, with three selections on offense, three selections on defense and one specialist. The captains are DL Norell Pollard, S Nasir Peoples, DL Josh Fuga, QB Grant Wells, OL Kaden Moore, P Peter Moore and TE Nick Gallo. 
The Hokies have added the STAR position to their position groupings in 2023. The STAR is a hybrid linebacker/defensive back position, which has the responsibilities of a weak side linebacker and a nickel back.
With the ACC's elimination of divisional play in 2023, the Hokies will not face Miami, Duke, North Carolina, or Georgia Tech.
Limited tickets remain for Tech's other two home contests in the month of September, so act fast now to see the Hokies against Purdue on Saturday, Sept. 9 at noon and versus Pitt on Saturday, Sept. 30 (game time TBD).