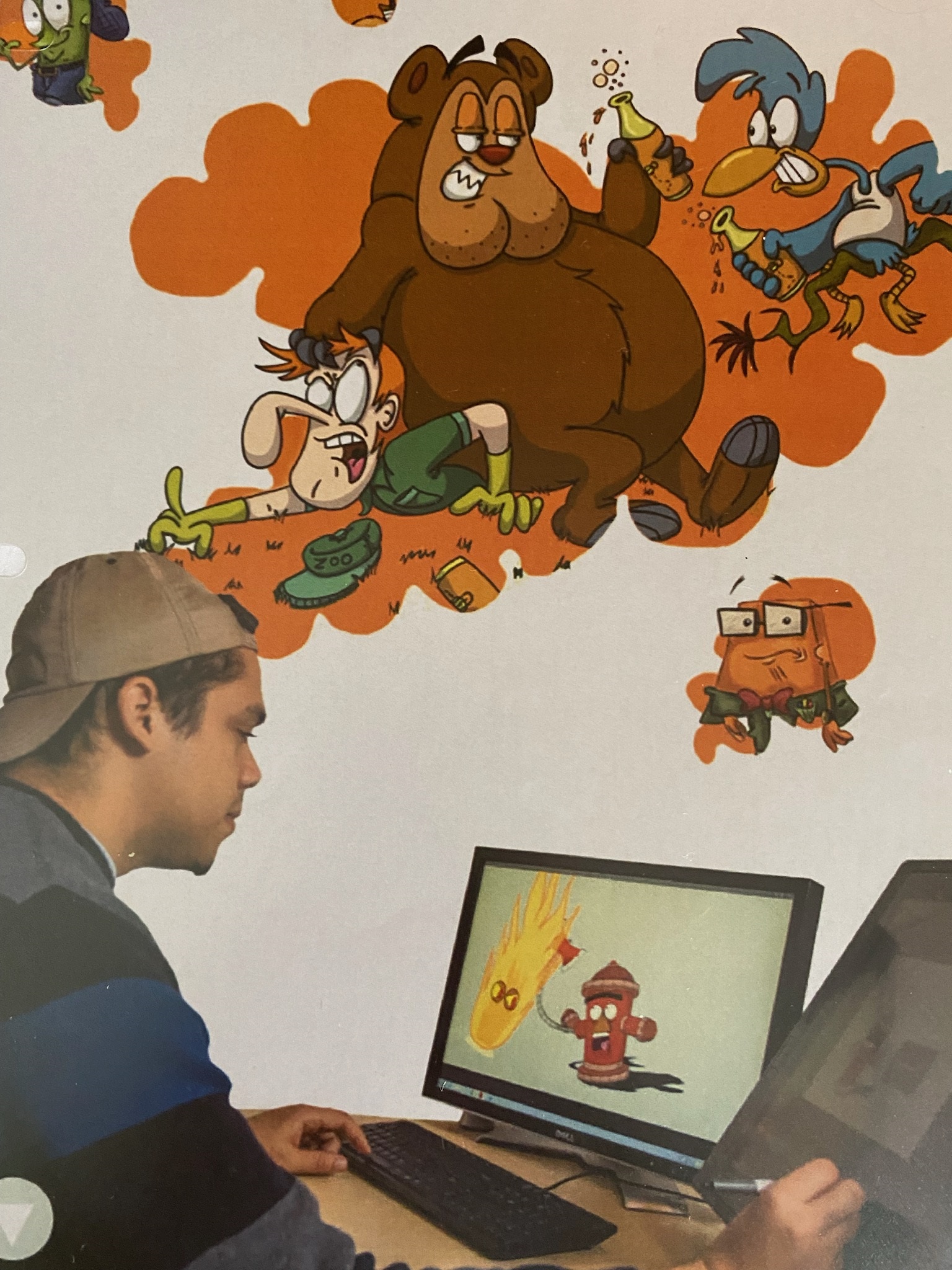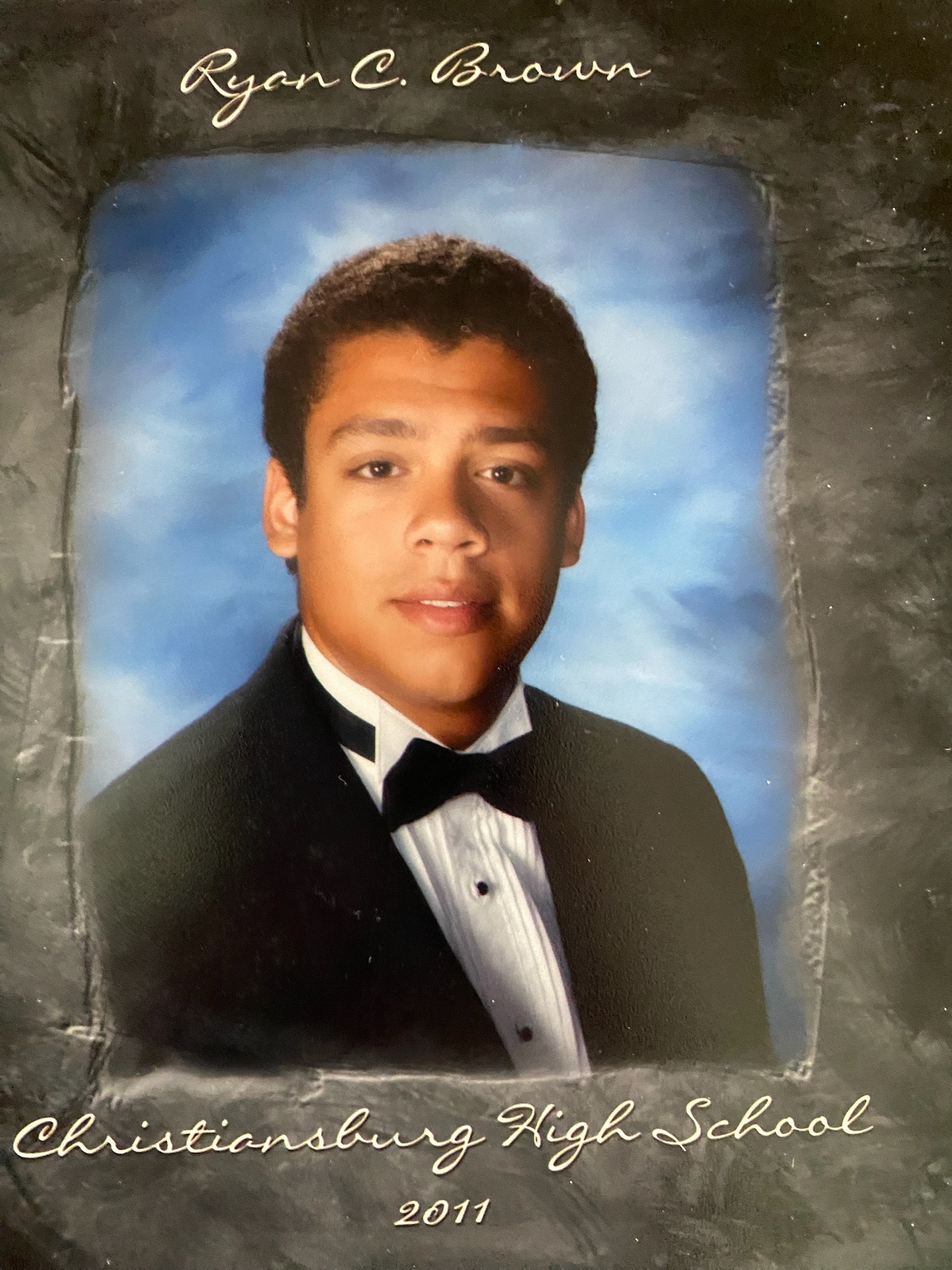 Lori Graham 
Contributing Writer
Animator Ryan Brown is finding himself in a whole new world; the world of Charles Shultz who created the comic strip called Peanuts more than 70 years ago. The recent Aug. 18 release of the animated film on Apple TV+ hit a milestone for Brown, accomplishing something he had dreamed of doing his entire life. A life that began over 30 years ago in the small town of Christiansburg. 
Brown grew up in Christiansburg and did what a lot of kids do in high school. He attended classes, played football, and worked at a local grocery store. During his senior year, he also found an interest in theater, but art class was always his favorite. East Tennessee State University drew Brown in, and it is where he attended for his undergraduate studies.
In a News Messenger article when Brown was in high school, the paper covered Brown when he was selected for an internship at Cartoon Network in Burbank, Calif. As he stated in the previous interview, he had applied for the internship "not thinking he had a realistic chance to get the job. His confidence grew as network contacts continued to ask for more of his work." 
Brown has also given back to the community by helping to raise money for the Muscular Dystrophy Association. At the event sponsored by Kroger, the grocery store he had previously worked at as a high school student, he drew caricatures for donations to the cause while volunteers sold hot dogs and Kroger customers could also purchase paper shamrocks. The newspaper shows Brown drawing a caricature of his grandmother.
In 2015, Brown completed his Bachelor of Science degree in Digital Media with a concentration in Animation. 
Brown has created many cartoon characters and comic strips over the years. While working for QuaverEd, an animated musical curriculum for school-aged children, Brown was part of the production for an animated theme song introducing children to instructional characters for math, counting, health, and other subjects. The company is based in Nashville, Tenn. and located on music row. 
Phyllis Harless, Brown's grandmother, holds a treasured collection of Brown's artworks that she carefully keeps protected in clear, plastic sleeves. Each item in her collection has been signed by her grandson. On display in her kitchen is a painting Brown completed and had been displayed in the Montgomery Museum of Art and History. As she pulls each item out and tells its story, you can see the pride beaming from her face. 
"He knew from the time of five or six years old what he wanted to do," Phyllis Harless, Brown's grandmother said.
Harless and family gathered to view the recently released Peanuts film, Snoopy Presents: One-of-a-Kind Marcie. WildBrain Studios, located in Vancouver, Canada, is where Brown was called to exclusively work on the Peanuts series for Apple TV. His family was very excited to watch the film upon its release from the comfort of their living room. 
"We paused the credits showing Ryan's name and cheered," Harless said. 
The animated film is entertaining for children and adults, but also has a lesson about a quiet girl that makes a difference in her school in her own way. The same great Peanut characters that many people grew up with can all be seen in the 39-minute-long film. Franklin, the first black character to be introduced to the Peanuts gang, will appear in another feature animated film that Brown has also worked on. Snoopy Presents: Welcome Home Franklin, which can be found on Apple TV+ as well.
Another incredible moment for Brown was the opportunity to work for Magnetic Dreams, animating some short segments for the long-running children's television show. 
"I worked in post-production for Sesame Street, I did one last year and this year I am doing another one," Brown said. 
These days, he is staying busy with work and thrilled to be doing what he loves as his resume grows. 
"I've always been aggressive about what I wanted to do, but I didn't know how it all worked until later," Brown said.  "I worked at Bento Box Entertainment, and quite a few animations for Netflix: Farzar, Paradise Petey, and Koala Man for Hulu. Also, worked on Best Fiends app series of shorts for YouTube, promoting it and advertising for the game." 
Brown lives in Nashville now but continues to keep in touch with family back home. Additional animation and artwork can be viewed on Brown's website at www.fro-bro.com.