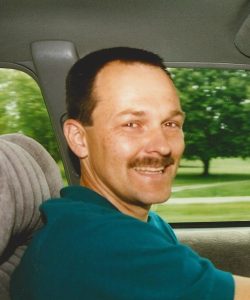 Jerry Allen Rickey, 66, of Dublin, went to his heavenly home on Friday, Sept. 1, 2023. 
Jerry was a respected and faithful man who loved the Lord, his family, friends, and Church. He was a member of Gethsemane Baptist Church where he served as a Deacon and Bus Ministry Director for over 20 years. Jerry retired from UPS after 40 years of service and lasting friendships. He is preceded in death by his parents, Allen and Joanne Rickey.
Jerry could be seen on Saturdays in his Silverado Truck going to visit the children on his bus route to remind them they'd be back Sunday Morning for Church. He was known for owning "clean" vehicles with ALL of them being a Chevrolet.
Survivors include his wife of 37 years, Rena Turpin Rickey of Dublin; his son, Andrew Rickey; brother, Tony Rickey; brother and sister-in-law, Mike and Rena Turpin; nephews, Travis (Michelle) Turpin, and Ryan (Aimee) Turpin; great-nieces and nephews, Grant, Teddy and Maggie Turpin; and many other relatives and friends.
The family would like to thank the caregivers at Cozy Home Haven for their compassionate care.
Funeral services will be held at 11 a.m. on Saturday, Sept. 9, 2023, at Gethsemane Baptist Church in Radford. Interment will follow in Sunrise Burial Park. The family will receive friends from 5 until 7 p.m. Friday evening at the church.
In lieu of flowers, the family requests that contributions be made to Gethsemane Baptist Church Bus Ministry.
The Rickey family is in the care of Mullins Funeral Home & Crematory in Radford.