Photos by Ashley Akers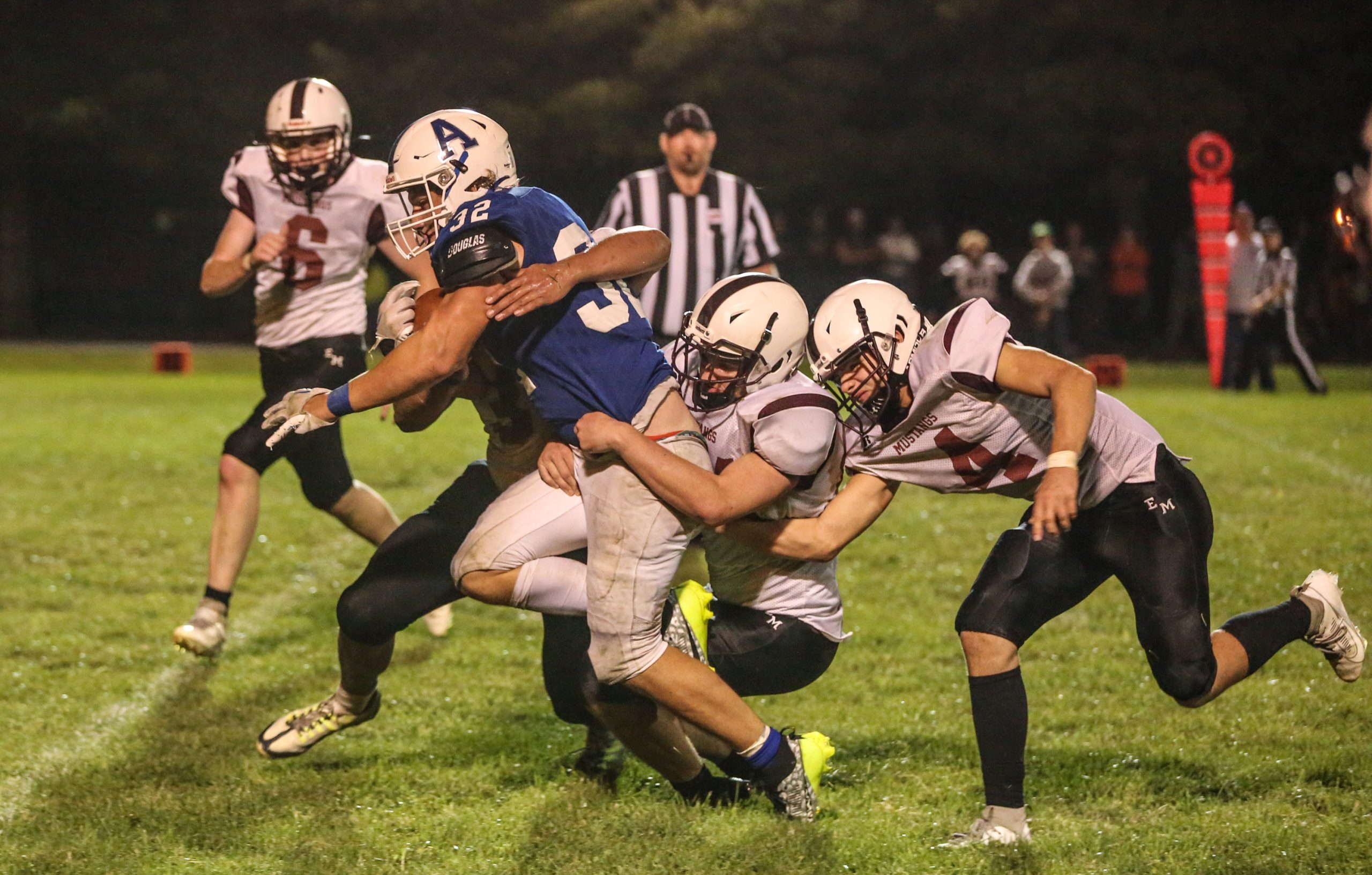 Eastern Montgomery's Parker Wonner catches the ball for the first score of the game, but Auburn would pick up the 31-16 win to bring the Golden Helmet back to Riner. The Golden Helmet is a symbolic trophy between the two Montgomery County rivals.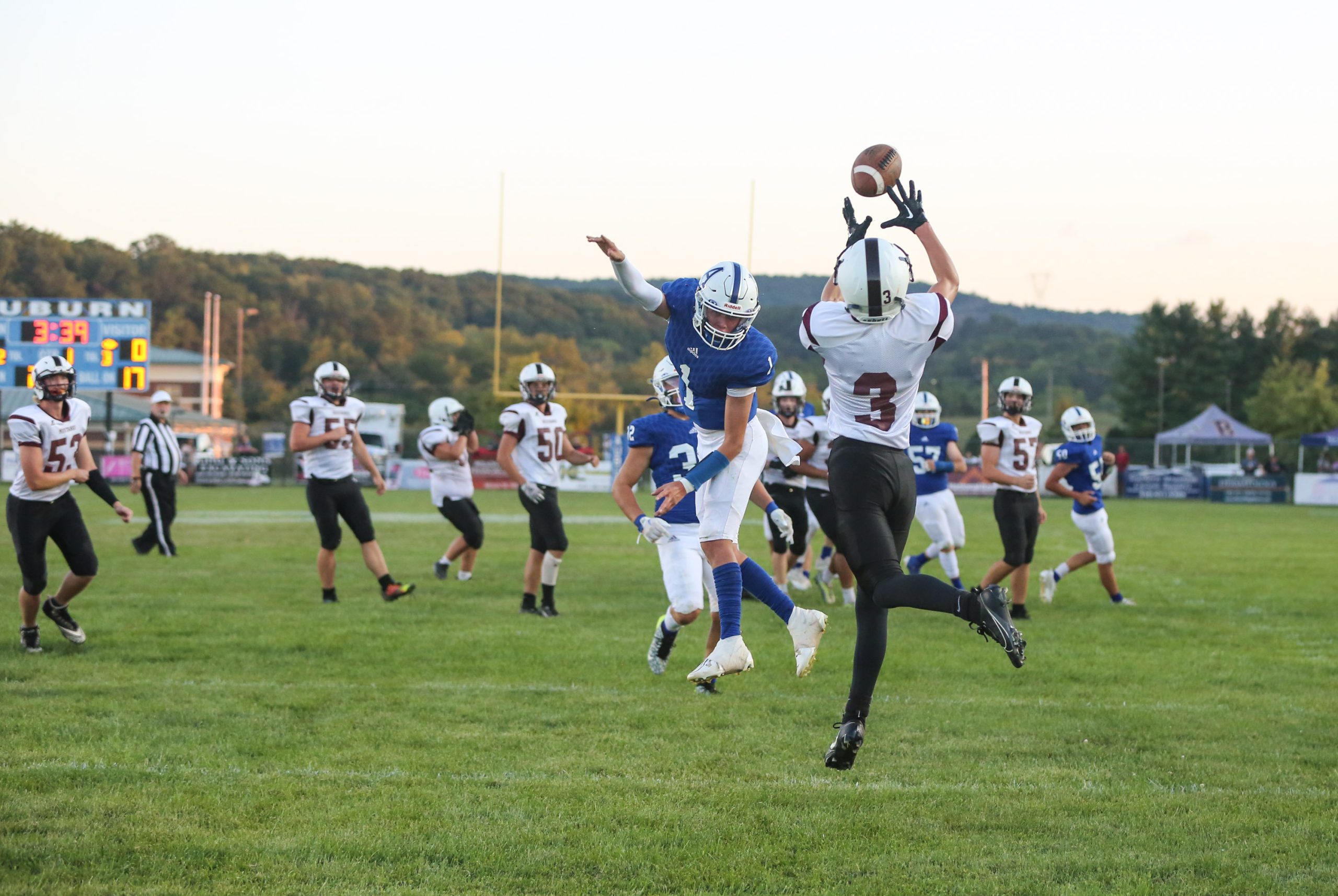 Auburn's Austin Stump has three Eastern Montgomery defenders trying to bring him down in Friday night's contest. Stump ran for 211 yards and two touchdowns on 32 carries.