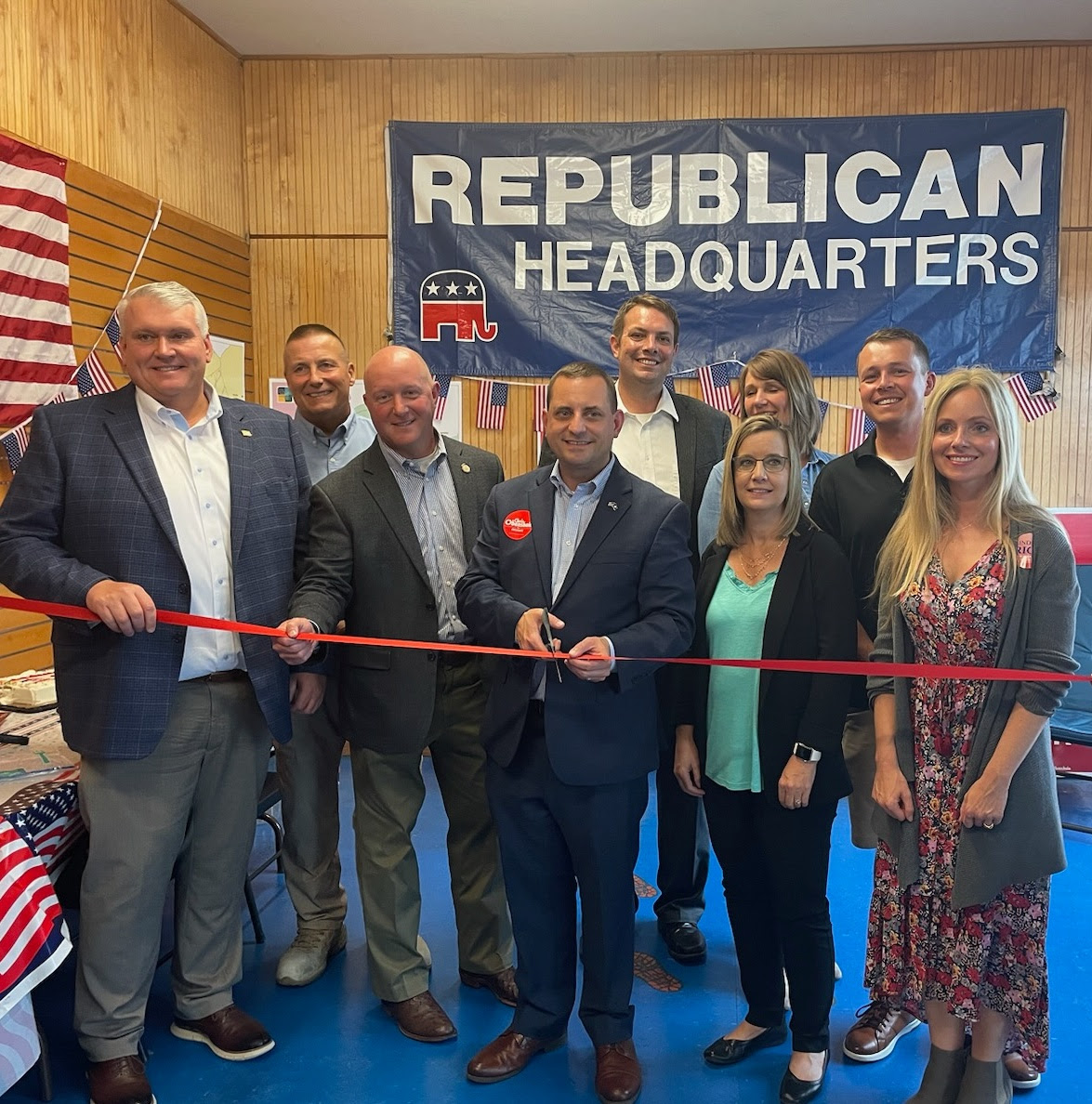 BLACKSBURG – On Tuesday, Sept. 12, 2023, Chris Obenshain, candidate for House of Delegates, District 41, and a unified slate of Republican candidates opened their headquarters, located at 3966 Prices Fork Rd., Blacksburg.
 "We are running a unified campaign focused on turning Montgomery County red at the state and local level," said Obenshain. "Under Governor Youngkin's leadership, Republicans have cut taxes and helped working families through recent car and grocery tax relief. It is paramount that Republicans are elected up and down the ballot to move Governor Youngkin's agenda of empowering parents and growing the economy forward. This Headquarters will serve as the heart of our effort to elect common-sense, experienced leaders to help the working families of Southwest Virginia."
Obenshain was joined by Senator Travis Hackworth, Senator David Suetterlein, Delegate Jason Ballard, Sheriff Hank Partin, Supervisor Darrell Sheppard, candidate for Clerk of Court Cody Rush, candidate for Treasurer Mary Weaver, candidate for Supervisor Meredith Hutton, and candidate for School Board Lindsay Rich. Residents are invited to visit the new headquarters to pick up signs, stickers, and information, and to sign up to volunteer. 
Submitted by Chris Obenshain