Photos by Ashley Akers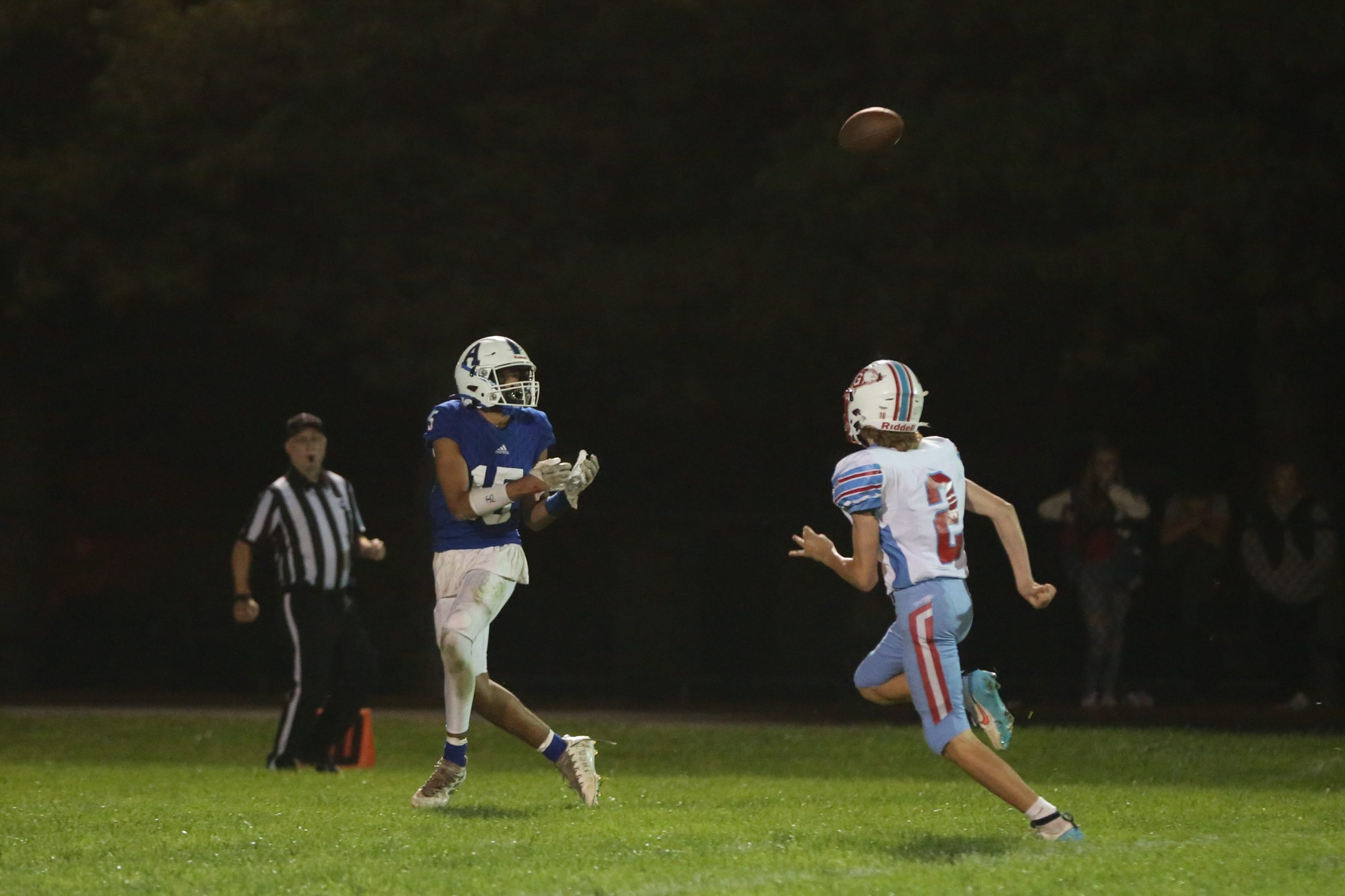 Issac Wayne brings in the catch that would give Auburn their first score of the night, but Giles would take the 63-21 Friday night win.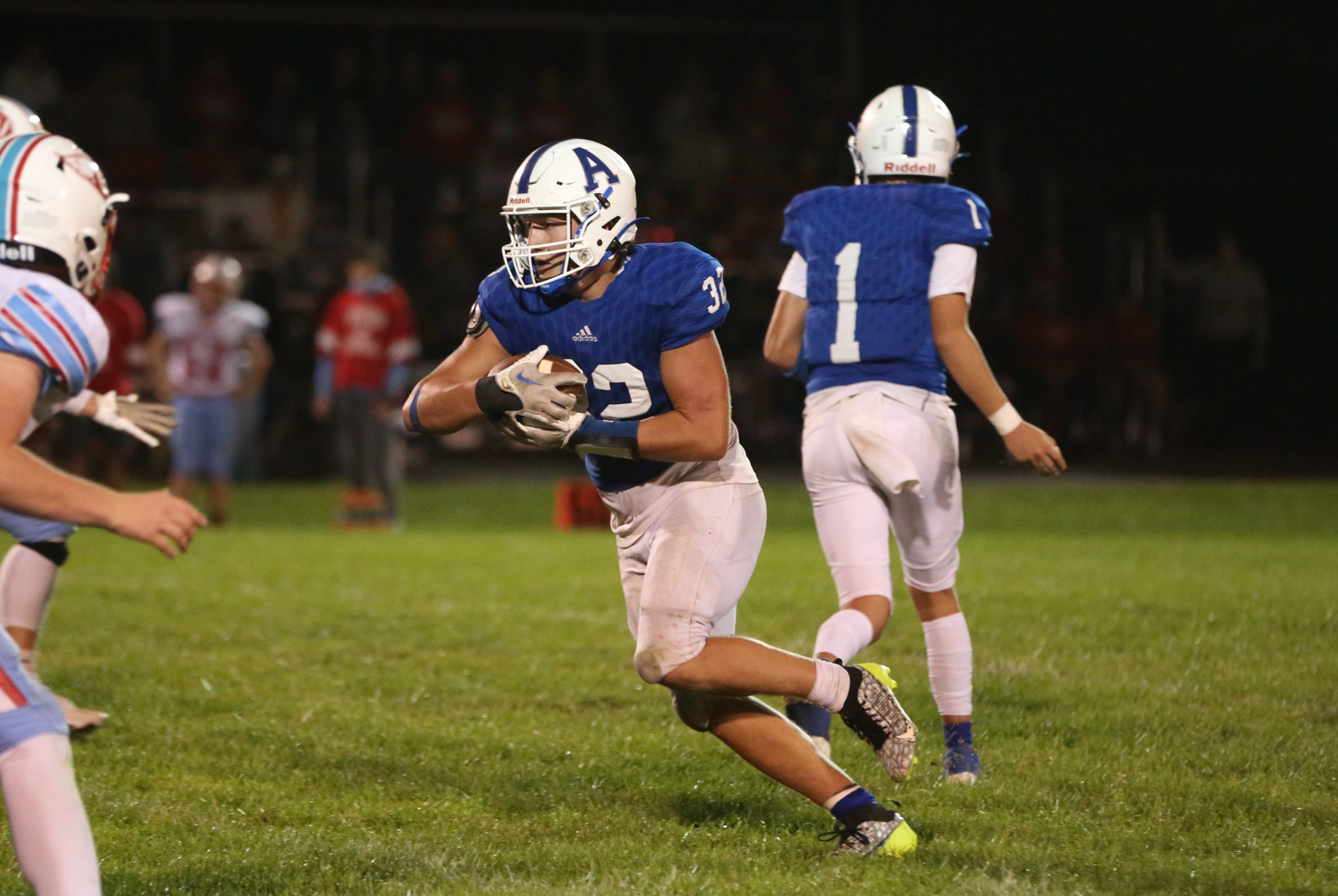 Talon Mower holds the ball for Auburn kicker Katie Light.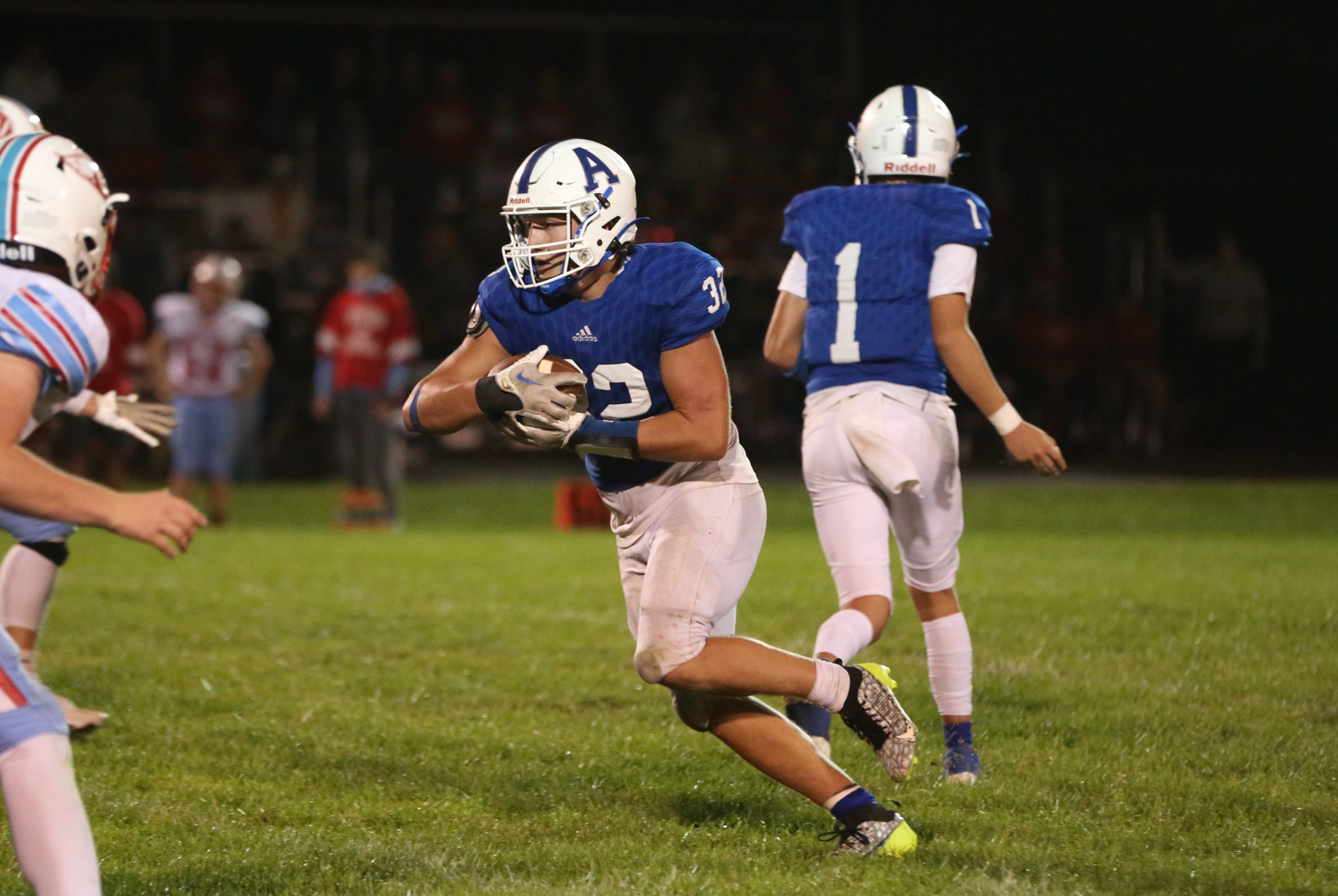 Austin Stump runs up the middle for Auburn during Friday night's Homecoming contest against Giles. He also threw a half back pass to Issac Wayne for a 50-yard touchdown.