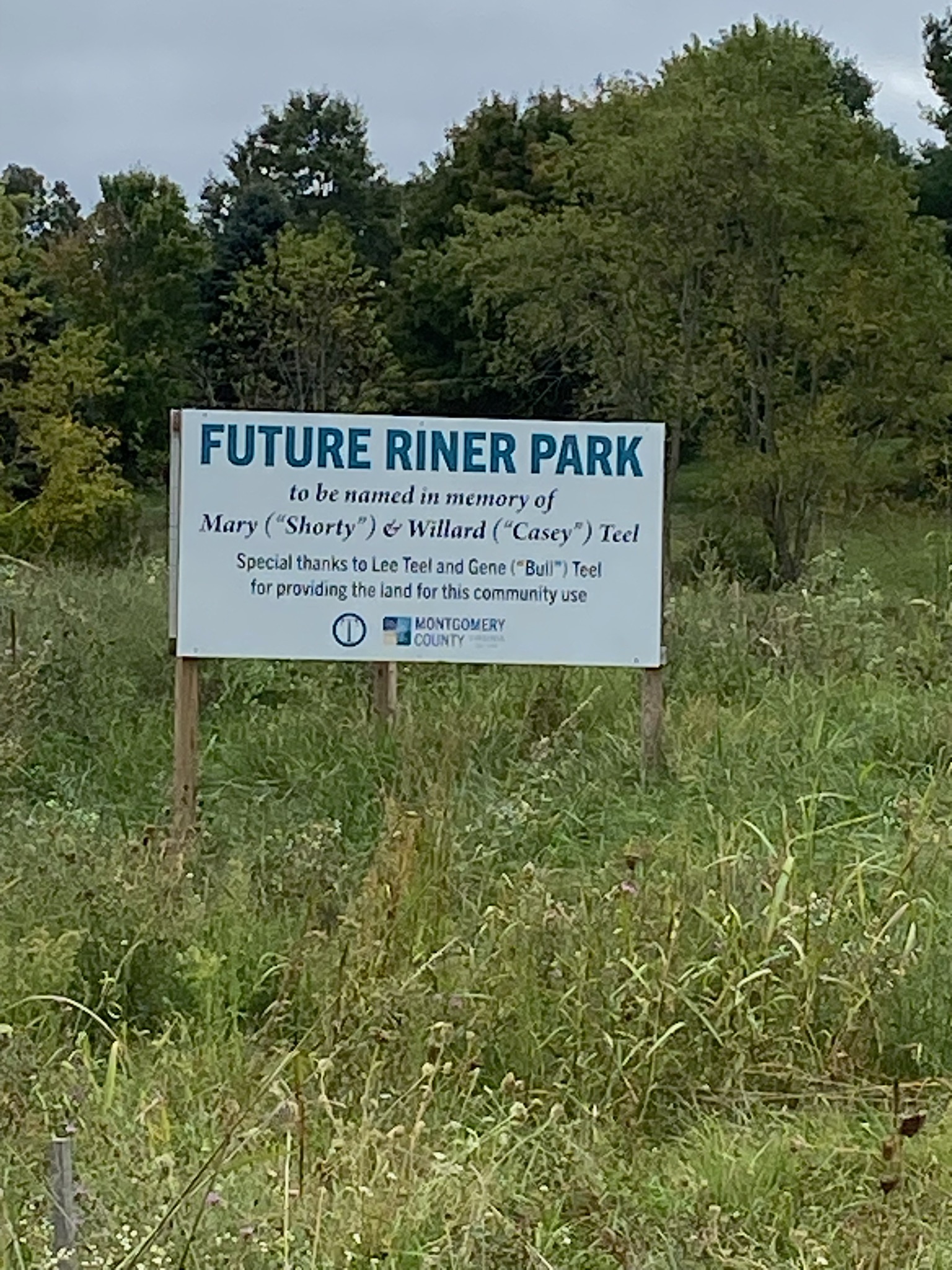 Lori Graham 
Contributing Writer
Local community members addressed the Montgomery County Board of Supervisors during the citizens comment session of Monday night's Sept. 25 regular meeting, asking for a different outcome with the new Riner Park. 
The projected Riner Park made possible through land from the Teel family, will provide four baseball/softball fields, two multipurpose football/soccer fields, picnic shelters and additional amenities according to the Montgomery County Parks and Recreation Athletics Facebook page. However, the field is not currently proposed to be able to support 10U and up baseball players, causing those age divisions to travel further away for practice and games. 
Seann Gaynor, of Christiansburg, who was hired into the Auburn schools 25 years ago, said, "As we can see, the fields will benefit players of all ages that will continue through high school for the girls' sports but will stop once the boys are of age to move past 60-foot bases, which is 10U baseball."
Eric Altizer, of Riner, previous Athletic Director and currently an Auburn baseball coach discussed how having regulation fields that would fully accommodate all ages of children in the community would pull in additional income and provide a venue for tournaments in the future. 
"For including a regulation field at this point demonstrates a long-term investment in the Riner community. A regulation field being included at Teel Fields can benefit current and future generations of Riner athletes and residents," Altizer said. 
"I'm thrilled about the new parks going to the Riner community," Jamie Bond, Montgomery County Public Schools board member and citizen of Christiansburg said. "I know and understand that you make the best decisions and do the most cost efficient possible for our county, I appreciate that, appreciate everything you do, but let this be one of those decisions that we rethink." 
A list of legislative priorities were also approved in a 5-2 vote with Mary Biggs and April DeMotts voting against them. The primary line item of contention being the approval of vouchers and tax credits paid for with public funds for students taught through homeschooling or private education. 
"There are 23 priorities on this list, and I have support for 22 of them, but as you know, I cannot support public money going for school vouchers or tuition tax credits when I've advocated all this time that this state is not an equal partner in funding public education in the first place," Biggs said.
Biggs said she would lobby for the 22 items on the list when she goes to Richmond. DeMotts echoed Biggs comments for the same reasons, voting no. 
Supervisors Mary Biggs and Sherri Blevins both commented on the importance of the 911 Dispatchers being included as first responders in the legislative priorities. 
"I'm also very proud and glad to have line of duty for our private police officers to be added upon this priority list as well" Blevins said. "You guys can remember earlier this year Christopher Wagner lost his life, a Wintergreen police officer that was killed in a line of duty."
Under the current policies, private officers like Wagner are fully accredited police officers, but would not receive benefits as a full law enforcement officer, Blevins explained. 
In other Board of Supervisors' resolutions, Craig Meadows will officially retire from his position as County Administrator on Nov. 1, 2023. Meadows has served a total of more than 34 years in the public sector of North Carolina and Virginia, with 14 years of that time spent in Montgomery County, according to the resolution provided in the Board of Supervisors' agenda. 
Supervisors congratulated Meadows on his retirement, expressing how much he will be missed in their department. 
Darrell Sheppard shared that, following his own election to the board, Meadows had been the first one to call him and make him feel welcome. 
Chair Sherri Blevins said, "We are very blessed in this community to have your leadership. You've served with great integrity. You've been the calm in the storm and even though challenges, it has been a pleasure."