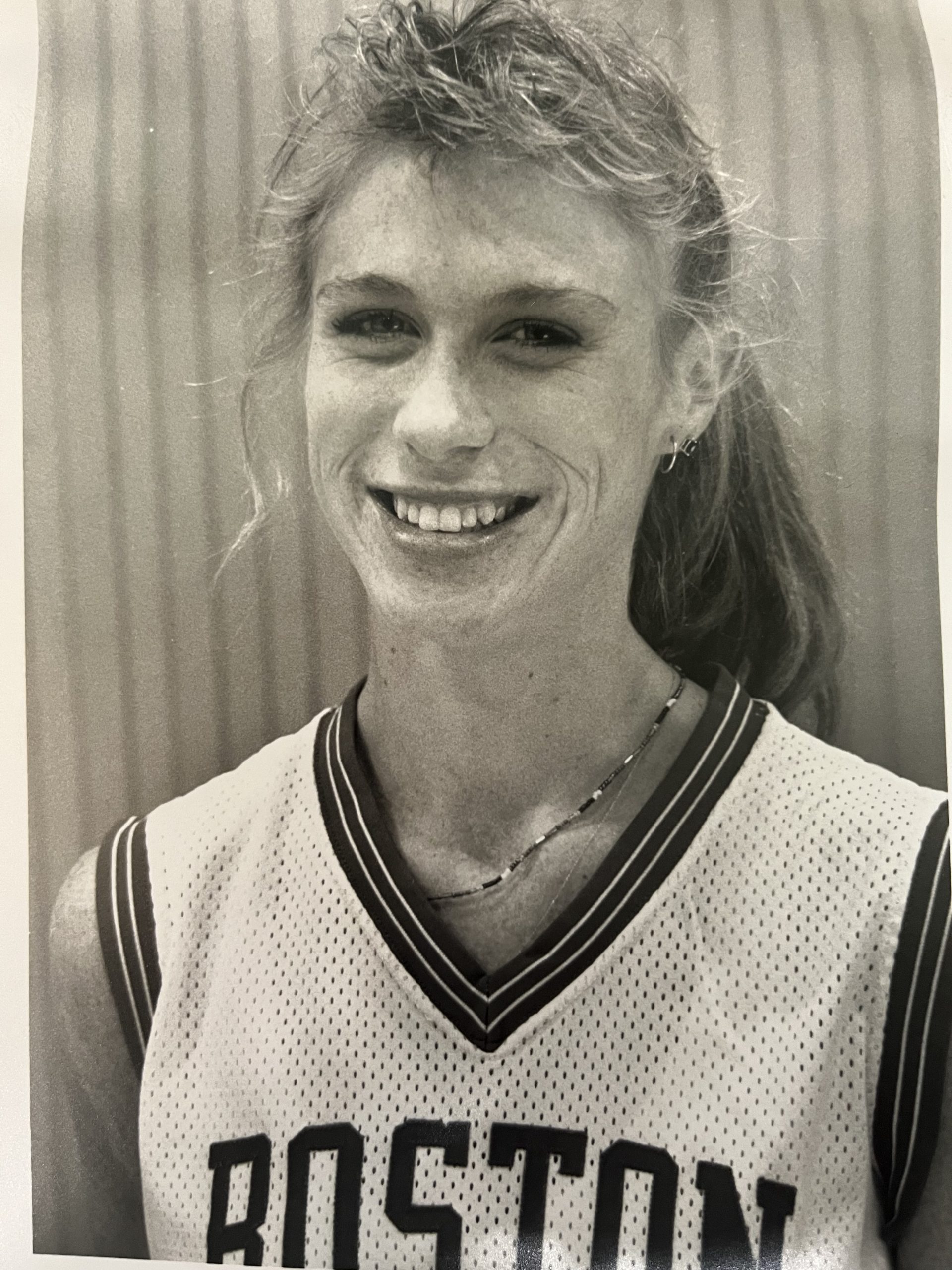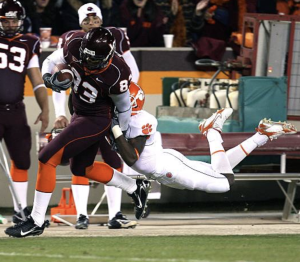 Inductees include:
Stuart Dowling – Class of 2001
85-1-1 team record while a member of BHS Soccer Team
1998, 1999, 2000 State, Region, and District Champions, 2001 State runner-up, Region, and District Champions
2001 Timesland (Roanoke Times) POY, AA State POY, Region POY, District POY as well as 1st Team Timesland, All-State, Region, and District
2001 VHSL All-Star Game MVP
2001 Scholar All-America by NSCAA
2000 AA Co-State POY, Region POY, District POY as well as 1st team All-State, Region, and District
1999 1st Team All-District, Honorable Mention All-Region
2000 Honorable Mention All-District in Basketball
Played one season at Division I Lehigh University
Stuart lives in Belmont, N.C. with his wife Whitney and their three children, Hampton (6), Watson (6), and Evan (4).
Travis Eschenmann – Girls Soccer Coach 2008-2022
Coach Eschenmann served as the Girls Soccer Varsity Head Coach from 2008-2022, winning three state titles in 2014, 2015, and 2016.   
Career varsity record is 248-40-11 (85%) through his 14 varsity seasons and reached the VHSL Final Four in 11 of those seasons (did not compete in 2020 due to COVID).
Coach Eschenmann and his teams set numerous VHSL records for girls soccer including:
Most Consecutive Wins: 45 over three seasons (2014 -2016)
Most Consecutive Unbeaten Games: 78 over four seasons (2014 – 2017)
Most Shutouts in a Season: 20
Lowest Goals Against average in a season: .09
Currently stands as the 2nd highest winning coach in all of VHSL Girls Soccer.
River Ridge District Coach of the Year (2010, 2011, 2012, and co-COY in 2013, 2018)
Conference 32 Coach of the Year (2014, 2015, 2016, 2017)
Region IV Coach of the Year (2011 and 2012)
Region 3A West Coach of the Year (2014, 2015, 2016)
Region 3D Coach of the Year (2022)
All Timesland Coach of the Year (2010, 2011 and 2013, 2014, 2015 and 2016).
Selected to coach in the 2011, 2012, 2013, 2014, 2015, 2016 and 2017 VSCHA All-Star games
In addition to his high school career, Coach Eschenmann has actively served as a volunteer across the local soccer community in multiple capacities including:
Served as a Head Coach for the NRU U9 and U10 Boys Academy
Served as a New River United coach for various age groups such as the 2004 Boys, U-18 and U-13 Girls teams
Served as a member of the New River United Board of Directors for 8 years
Served as certified referee for the VHSL, USSF and PIAA
Served as a member of the women's soccer committee of the VHSCA Legislative Council, Executive Committee for the VSCA and a former VHSCA 3A All State Classification Chair for Girls Soccer
Coach Eschenmann stepped down from the Blacksburg High School Girls Soccer program in 2022 as the second highest winning coach of all time in VHSL Girls Soccer Coach. He and his wife, Megan Eschenmann, are enjoying watching their three sons, Wyatt, Ethan and Carter on the soccer field.
Geremy Alvarez Patel- Class of 1991
Four-year varsity letterman girls basketball
Two-year varsity letterman girls track
1988, 1989, 1990 All District, All Region, All State honors
1990 led the girls basketball team to the State Championship game
1991 All District, All Region, All State player of the year
1991 All- Timesland Female Athlete of the Year
1991 selected to the 10-member AAU team for the state of Virginia
1991 won the 1600 in the All-American Relays
1991 won the state championship for the 1600 and the 1600 m relay
Helped lead the track team to the State Championship
1989, 1990, 1991 received the academic excellence award
1991 received a Blacksburg sports club, Outstanding Senior award for Basketball and Track
Average 20 points and 17.1 rebounds per game
1991 led the Virginia High School Coaches Association All-Star team to victory
Earned a full D1 scholarship for basketball to Boston University
Geremy currently lives in Northern Virginia with husband Kash and their seven children and teaches elementary school.
Joey Phillips – Class of 2008
11 BHS varsity letters (3x Football, 4x Wrestling, 4x Baseball)
Team Captain (Football 2007, Wrestling 2007 & 2008, Baseball 2008)
Two time All District (Football)
Two time All District second baseman (Baseball)
1st Team All Region and 1st Team All State second baseman (2008)
1st Team All-Timesland second baseman (2008)
1st All-Time BHS in career hits, RBIs, and doubles; 2nd All-Time career runs scored
Two Time District Champion – 189 (wrestling)
2008 Regional Champion & 3rd Place State – 189 LBs (wrestling)
10 Time winner of individual tournaments – 171 LBs & 189 LBs (wrestling)
Two-time regional tournament medalist
2nd team All-Timesland – 189 LBs (wrestling)
125 career wins (wrestling)
Five-year member Virginia Tech Football (2008/09- Fall 2012/13)
Two-year starter at Fullback & 2x ACC champion; Virginia Tech football
Team Captain & Strength and Conditioning Athlete of the Year (2012)
Five-time bowl game participant
All ACC Academic Team (2011, 2012)
Semi Finalist: 2012 NFF William Campbell Trophy
Excalibur Strength and Conditioning Award Winner
Lawrence White award winner (2012)
Four-time Athletic Directors Honor Roll
BS with Honors (2012); MA with Honors (2013)
Phillips lives in Raleigh, N.C. with his wife Lauren DeCarlo and daughter Luisa Grace and is a director of technology in the recruiting industry.
Samuel Wheeler – Class of 2003
Three-year letterman in football while playing running back, wide receiver, linebacker, tight end and also punted
Senior year rushed over 300 yards, caught 14 passes for 293 yards and four touchdowns
Targeted three times with two touchdowns in a game his senior year
Recorded 103 tackles senior year
All-District Honors all three years playing BHS Football
Ranked 30th player in State by TSL
Ranked 33rd player in State by Roanoke Times
Ranked 69th All Mid-Atlantic Team by Tom Lemming's Prep Football Report
All-Atlantic Region selection for defensive linemen by PrepStar.com
Ranked 24th Prep School Player in the nation by Rivals.com
Played linebacker, fullback and tight end for Hargrave Military Academy Prep School in 2004
Four-year letterman in Basketball and Earned All-District, Region and State Honors.
Averaged 16.8 points and 8.7 rebounds a game
Recorded 31 rebounds in a game Senior year against Patrick Henry.
Member of 2002 VHSL Basketball State Championship Runner-Up Team
Member of Coach Beamer's eight consecutive 10-win seasons (2005-2009)
Member of Coach Beamer's 23 consecutive bowl game appearances (2005-2009)
2008 John Mackey Watch list for college football's best Tight Ends.
Member of team that won 3 regular season ACC championships at Virginia Tech
Earned Bachelor of Science in Apparel, Housing and Resource Management at Virginia
Tech (2010) & Master of Business from University of Phoenix (2015)
Wheeler lives in Fredericksburg, with wife Mollie Wheeler, two sons, four-year-old Maclaren and two-year-old Beauden and manages data centers across the U.S. and in Canada.
The group will be honored Friday, Oct. 13 at the Blacksburg vs. Pulaski football game at Bill Brown Stadium.
Blacksburg High School