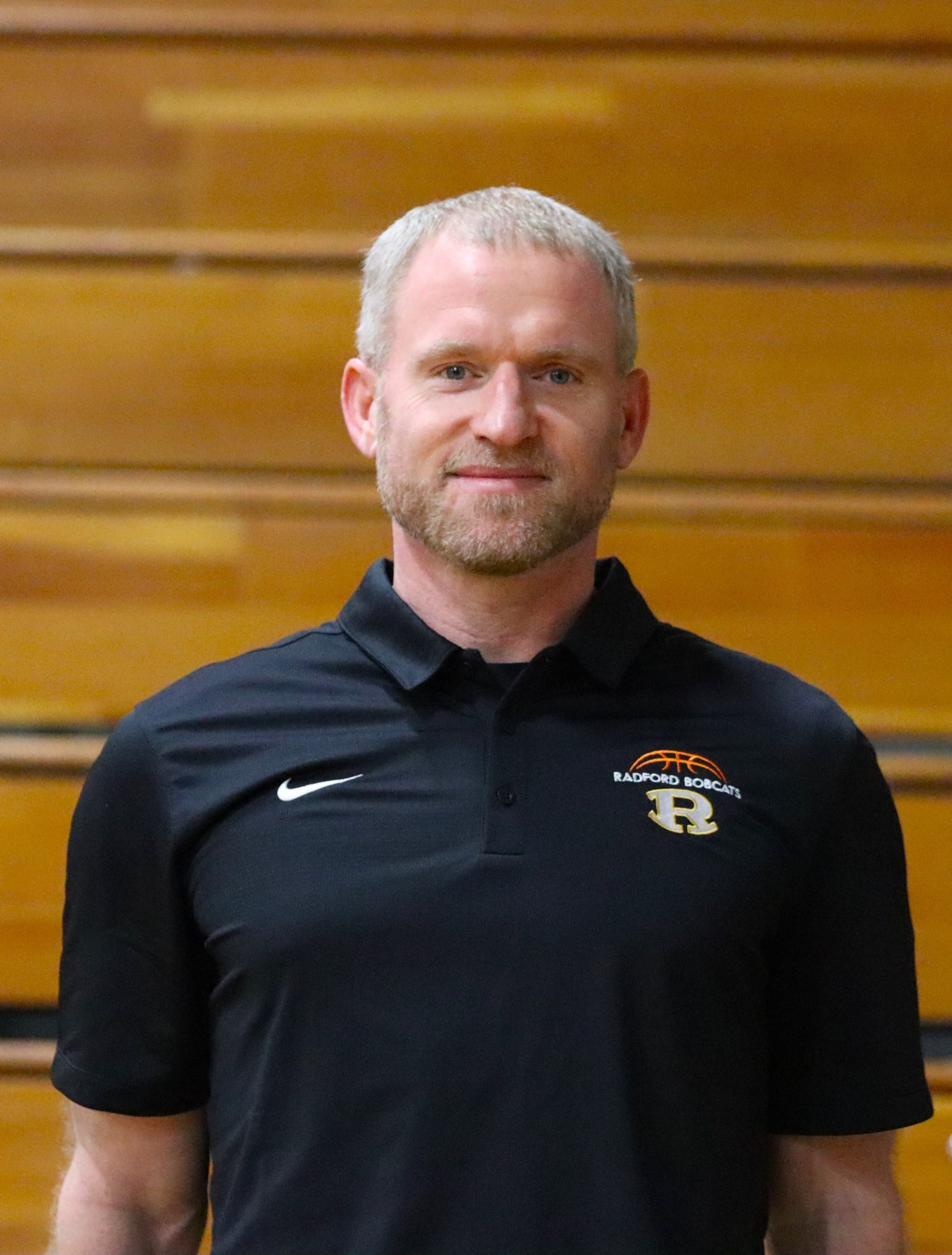 Marty Gordon
Radford High School has named a longtime assistant coach as its new head basketball coach.
Ben Fisher replaces Rick Cormany, whom he coached and played for.
Fisher said he has passionate about coaching basketball, the Radford community and working with young people.  
"The leaders and administration at Radford are the best in the business which also had a large influence on my decision to apply," Fisher said. "My experiences with Coach Cormany as he established a culture and helped develop the players on and off the court within Radford's program were fulfilling."
He will some big shoes to fill in Cormany, who guided the Bobcats to six Virginia High School League state titles. Winning the championships in 2009, 2011, 2013, 2016, 2017 and again in 2019. The 2019 season saw the Bobcats go 30-0.
Under Cormany, Radford also had five VHSL state-runner up finishes and made the final four 15 times. Radford won 12 Region C titles and 22 of the last 23 district regular season championships. They won 16 of the last 17 district tournament championships.
Fisher was an assistant under Cormany for the past 14 years and had served as the head middle school coach for 11 of those years. 
Fisher grew up as Bobcat, playing point for Cormany until his graduation in 2000. His team was the first under Cormany to reach the state tournament. 
He attended Radford University as a freshman, but says he missed the game and the opportunity to compete so he transferred to Emory and Henry. For three years, he played under the legendary Bob Johnson, a former Army Ranger who, according to Fisher, was influential in his life and coaching philosophy.  
"I have been coaching at Radford since 2008," he said. "I have been an assistant on the varsity level and the middle school head coach during that time. I also started working as the strength and conditioning coach for the program in 2014."
Fisher hopes to continue the tradition, the standards, work ethic, culture and accountability that Cormany instilled into the program and players. 
"I want to continue to help mold young men into being productive student athletes, leaders, and citizens of the community the same way I've witnessed since 2008," he said earlier this week. "Helping to develop the players to achieve their greatest potential in sports and life means so much to me and the coaches involved in the program. This will be no easy task, but I believe if we can maintain the culture, the goals of winning championships at different levels will follow."
Radford High School opens the 2023-2024 season on Nov. 28 at home against Pulaski County.