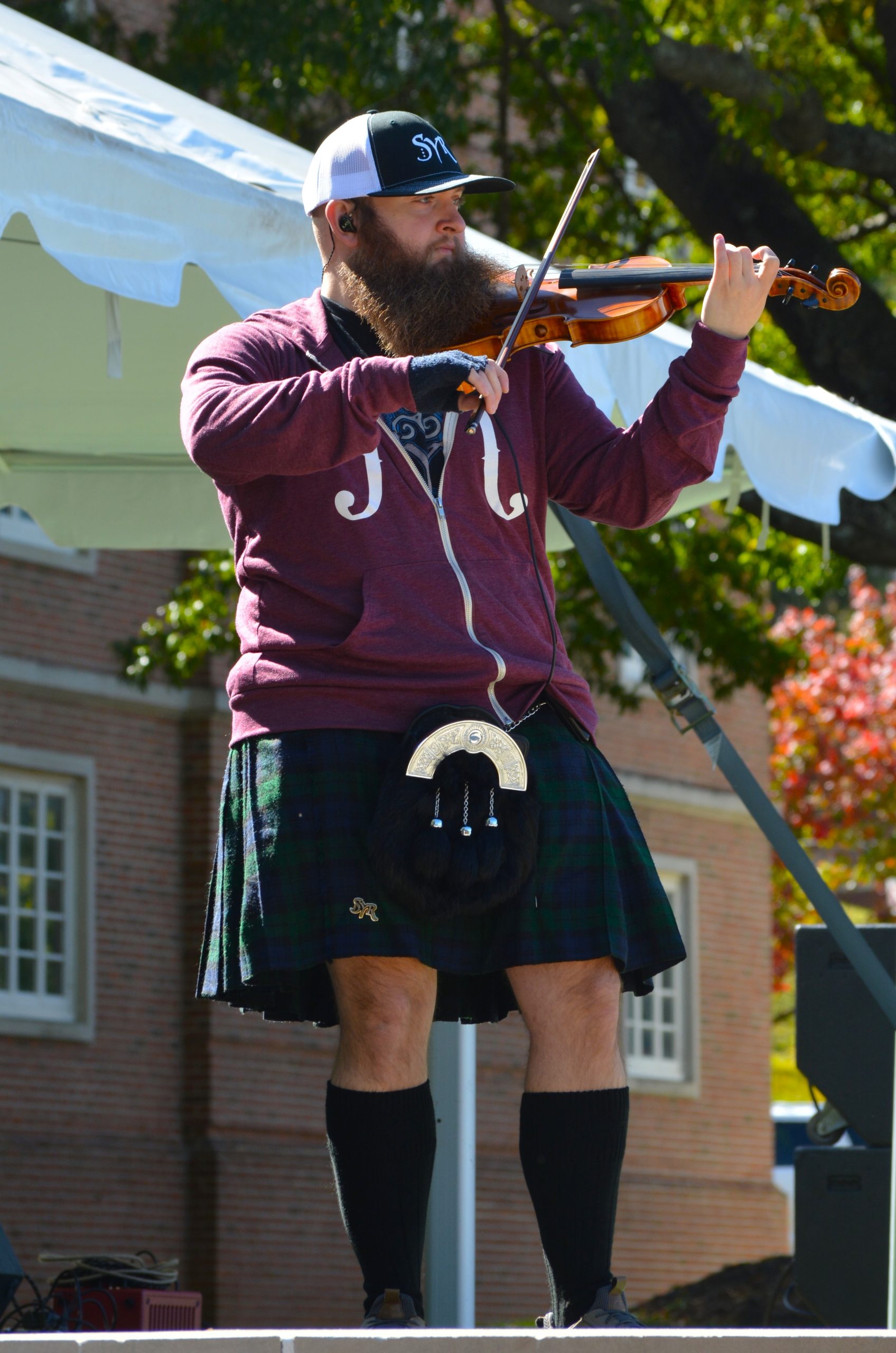 RADFORD – The Radford Highlanders Festival is scheduled for today, Saturday, Oct. 14, 2023 on the campus of Radford University, with the main activities on Moffett Quad.
The festival features the crowd-favorite Scottish Heavyweight Games, sheepherding, live entertainment, food, vendors, and festivities for all ages. The festival is a partnership between Radford University and the City of Radford.
"Whether a family's background is of Scots-Irish origin or of other descent, the day always brings with it an air of excitement and anticipation," a description of the featival reads. "There is no place more beautiful than Southwest Virginia in the fall and the Blue Ridge Mountains provide a beautiful back-drop for the fall festival."
The festival is open to the general public with free admission.
The Radford Highlanders Festival began in the mid-1990s with an approximate crowd of 3,000. Over the past 25 years, the festival has more than tripled in size, and now attracts an estimated crowd of 10,000 people.
Two bands are the headliners for this year's festival. They are:
Albannach, which is Scots-Gaelic for "Scottish" or "Scotsman". Albannach is comprised of two Scotsmen and one Scottish lass, all born and bred in Scotland, plus one American born Scot and an Irishman. "Our main purpose in life is to share our intriguing culture, history and heritage with you by means of our music," says the band.
SYR (sire) is a Celtic Folk Rock band from Columbia, SC. Taking inspiration from Celtic history, stories and myth, SYR creates powerful songs with themes of battle, love and victory, celebrating the rich heritage of the Celtic Nations in a contemporary style with broad audience appeal. SYR's reputation for a high-energy performance has made them a popular attraction for many Celtic festivals and events, building a following across the US and internationally. Their much anticipated third album releases this year.
News Messenger staff report