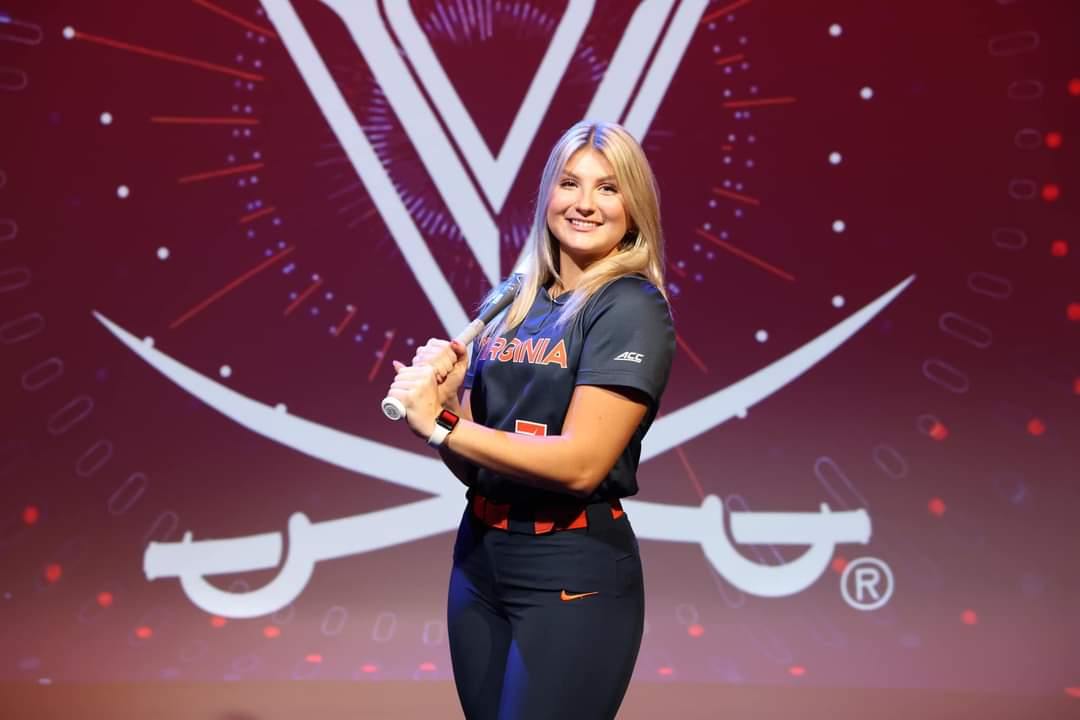 Marty Gordon
Addison Reasor, a junior softball player at Christiansburg High School, has announced a commitment to continue her playing career at the University of Virginia. 
She made the announcement Saturday on social media. She said her dream of being a Division 1 athlete is coming true. 
"I am so blessed to announce that I will further my academic and athletic career at The University of Virginia! I would like to think God for giving me the ability, my family for their love and support, all my teammates and amazing coaches," she said.
Last season, Reasor was named second-team Region 3D at third base. She was also a part of team that hit over 30 homeruns during the regular season. 
Last season, Reasor batted .400 with seven homers and a slugging percentage of .893.
"UVA's softballs cornerstone is love, purpose, diligence and perspective. To me the leadership and environment at UVA provides a strong foundation both athletically and academically. From the first visit the school gave me a sense of home. I'm honored to be apart of the UVA family and believe that together we will cultivate a successful future," Reasor said.
Virginia finished the year with 30 wins for the first time since 2010 and only the second time since the 2005 season.
Joanna Hardin recently completed her seventh season at the helm of the Virginia program after taking over prior to the 2017 season. In her tenure, the Cavaliers have advanced to four ACC Tournaments and earned a postseason bid to the National Invitational Softball Championship in 2022. She has produced one of the program's four All-America honorees and has coached nine players to All-Region honors from the National Fastpitch Coaches Association, five players to All-ACC honors and three players to ACC All-Freshman honors.
"UVA is so talented with an outstanding coaching staff. With their guidance, I want to push myself to become a pivotal player to help lead the team to an ACC Championship," Reasor said.
The Christiansburg fielder is leaning toward studying education at UVA.