Photos courtesy of Jim Flinchum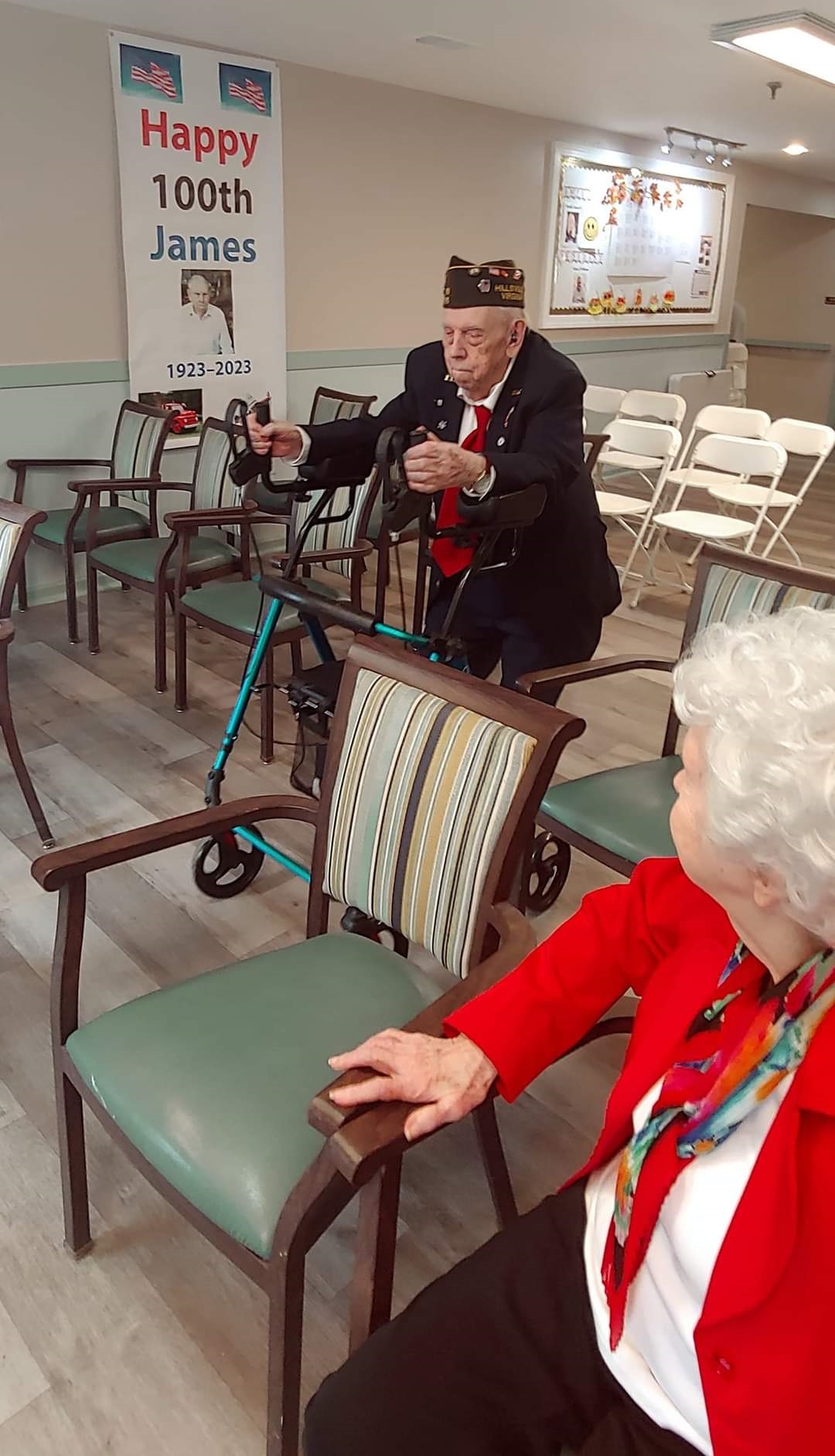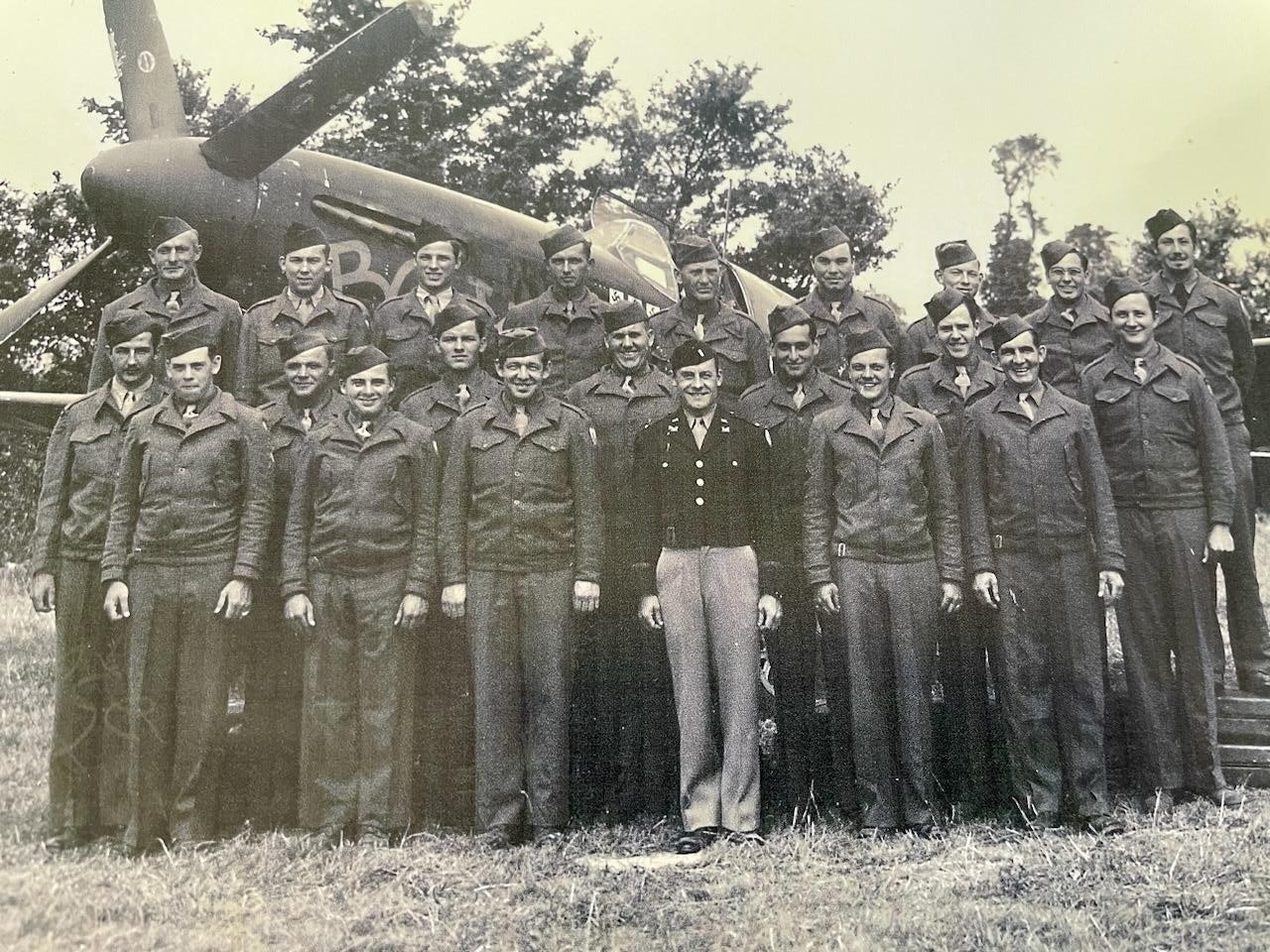 Lori Graham
Contributing Writer
Not many people can say they have lived to see three digits on their birthday cake, but James I. Flinchum of Christiansburg certainly can. 
Flinchum celebrated his 100th birthday with a party on Oct. 15 surrounded by close family and friends. 
Flinchum, a local who grew up in the Indian Valley section of Floyd County with ten other siblings, is also the last living World War II veteran in Montgomery County. 
Serving in the Army Air Force from the spring of 1943 until his discharge on Dec. 16, 1945, Flinchum was stationed in England and then went on to fight in the Battle of the Bulge in Europe. The attack from German soldiers was believed to be one of the bloodiest battles fought by the United States, in extreme cold weather of the Ardennes mountains. 
The following excerpt was provided by James Flinchum's son, Jim Flinchum, who shared a bit about his father's time in Europe:
"As luck – bad luck – would have it, when they were offshore of Normandy and needed to off-load the fire engine, the seas became so heavy that the crane for lifting the first engine collapsed, dropping their fire engine to the bottom of the English Channel.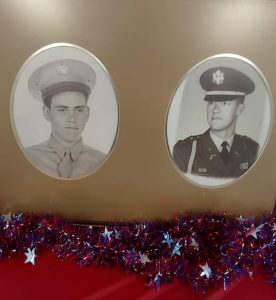 It was almost dark when they finally moved past Omaha Beach, where it was like a fireworks show. Realizing that "what goes up must come down", he crawled under a jeep to wait for the ammo to stop dropping out of the night sky. Unfortunately, he had to share that safe place with a dead German soldier.
After the 24,000 paratroopers dropped behind enemy lines and the brave Marines scaled the deadly cliffs under intense fire, James was able to assemble with his unit. His job was to provide landing support for the P-51 "Mustang" fighter planes, putting the fires out and pulling the surviving pilots out. As soon as the temporary landing strip was available, he watched General Eisenhower land and refuel to tour the progress of the Allies – the good guys.
As he approached the Battle of the Bulge, he spent several nights as a lookout in ditches. He would challenge all passersby for the password. I think the most difficult night was when the sergeant told him to aim his rifle at the door of a particular church with instructions to kill anybody coming out of the door. Being a Christian and respective of all churches, he prayed all night that he wouldn't have to kill any person coming out of church. God smiled that night, as nobody came out of the church.
As the war neared its end, Dad was sent to a Nazi death camp, where the surviving Jews were being discharged as soon as they were able. It was a horrible sight for James, but he chose to focus on something less horrible. Being a farm boy from the mountains of Virginia, he focused on how hard the ground was, where so many thousands of Jews waited and suffered."
After Flinchum's discharge from the service in 1945, he then became a Security Specialist in the Fire Department of Little Creek Amphibious Base in Virginia Beach. He retired Feb. 1, 1975.
Shortly after returning from his service, Flinchum met his wife, Nora Childress, and they were married in 1946, and their son arrived in 1947. The couple later settled in Riner and were married for 67 years. 
Jim Flinchum, son of James and Nora, said his father once wrote to his mother on an anniversary that "getting married was fun but staying married was even more fun." 
James' wife Nora passed away in March of 2014. 
Jim Flinchum says like a lot of combat veterans, talking about his time in Europe has been particularly difficult for his dad. 
"That often exposes too much emotion or too little emotion," Jim Flinchum said. "However, he does enjoy his memories of living in the mountains and the many good people there! He especially enjoys the company and humor of his one surviving sister, Nelva Shelton of Floyd and is thankful for the care and attention received from his niece, Joy Volner of Riner, and his nephew, Wendell Flinchum of Christiansburg."
Jim Flinchum, a Vietnam veteran, is semi-retired in Virginia Beach.