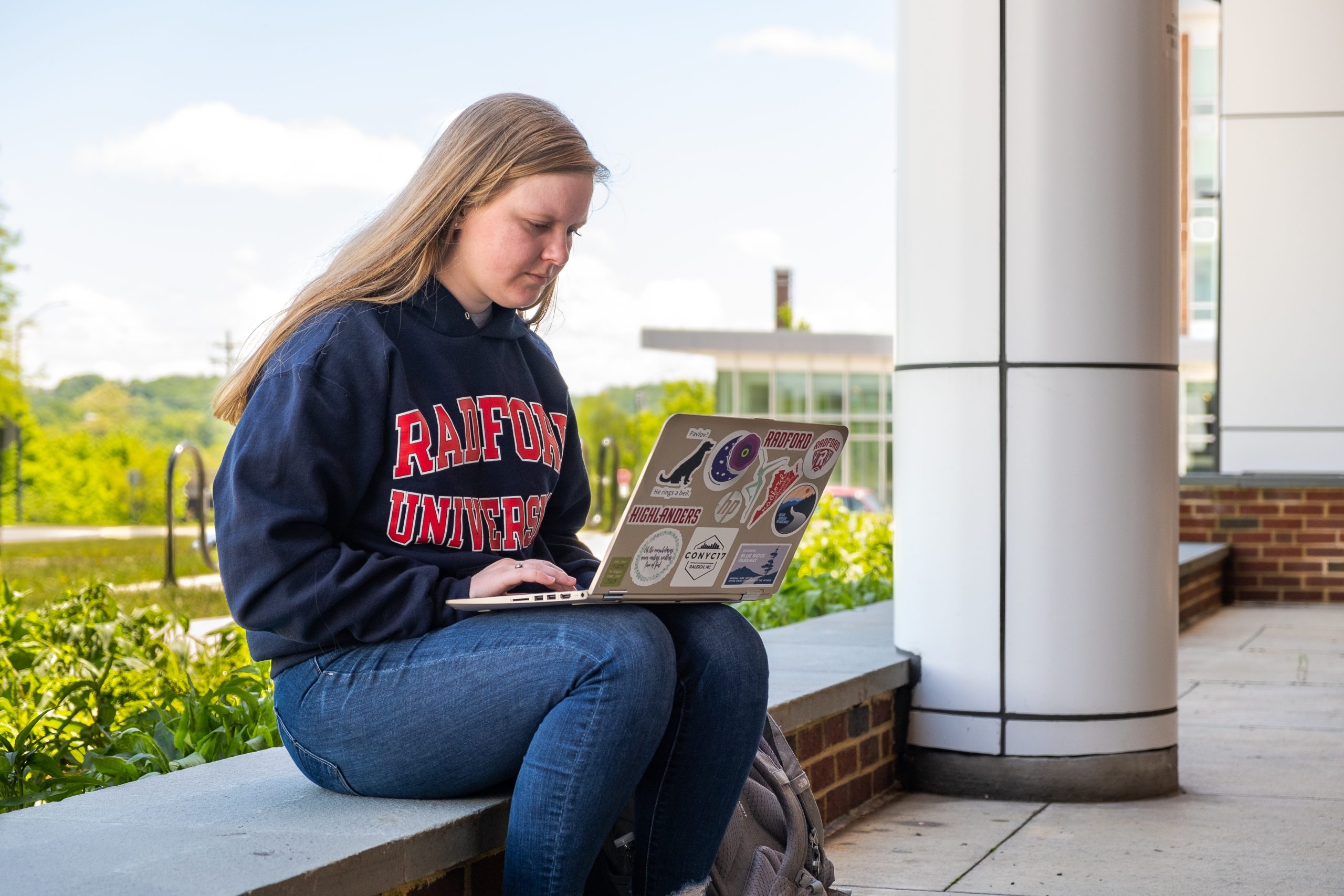 RADFORD – Radford University is excited to share an initiative that simplifies the application process and offers a streamlined pathway for incoming students. 
By offering Direct Admission, we recognize and reward talented students who meet specific academic criteria, ensuring they have a clear and direct route to admission at Radford University.
Direct Admission removes barriers to access Radford University by eliminating much of the admission process. Applicants who meet the criteria are automatically offered admission without committee review.
For all new enrolling students:
Radford University will offer Direct Admission to prospective students who meet the following criteria:
Freshman applicants:
A completed, submitted application for admission
A minimum cumulative weighted GPA of 3.3
A passing grade in algebra II
Freshmen application guidelines
Transfer students:
A completed, submitted application for admission
Transcripts from each previously attended institution
A calculated cumulative GPA of 2.5 or higher
Transfer application guidelines
Nursing program applicants:
A weighted GPA of 3.0
Successful completion of algebra II, biology, and chemistry, or anatomy and physiology
Music and Dance majors must successfully audition in their respective program for admission to their major.
Direct Admission is not offered to students applying to degree completion programs, fast-track programs, or programs that require additional faculty review.
"After analyzing the retention and graduation rates of our students, we learned that these admissions criteria are the best indicators of student success, so we decided to automate the process for these applicants," said Dannette Gomez Beane, vice president of enrollment management and strategic communications.
Radford University is committed to providing accessible and straightforward admission pathways for talented students who meet the established criteria. This initiative reflects the university's dedication to fostering a diverse and academically driven community.
For more information on Radford University's Direct Admission program, please visit www.radford.edu/apply.
Radford University