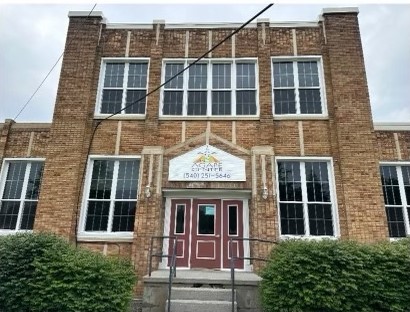 CHRISTIANSBURG – Kayla Bernstein, a senior at Virginia Tech, has been a volunteer at the Agape Center NRV throughout her undergraduate career and she is hosting an event today to culminate her efforts and provide free health screenings to the community. 
The New River Valley Community Health Event, held in conjunction with the New River Health District (NRHD), will be held today at the Agape Center, 1175 Cambria St. NE in Christiansburg, 10 a.m. – 2 p.m.
"I am optimistic and enthusiastic about hosting something that can bring community members together in a way that makes people feel supported, valued, and cared for," said Bernstein. "My long-term career goal is to become a physician, so I care deeply about the health of my community."
"There will be four nurses at the event who will be administering flu vaccines," she explained. "There will be six medical students from VCOM who are going to be providing health care advocacy information, blood pressure checks and discussion of results, and health screening via USPSTF (United States Preventative Task Force). Individuals 65+ will be eligible to participate in two CDC assessments: TUG (Timed Up & Go) and 30-second chair stand which both assess risk of falling."  
There will also be free Naloxone training and free health education. Attendees are asked to please bring insurance if you have it.
Agape Center NRV is a multi-church, mentorship-based outreach center focused on serving people in the New River Valley when they need a hand up.