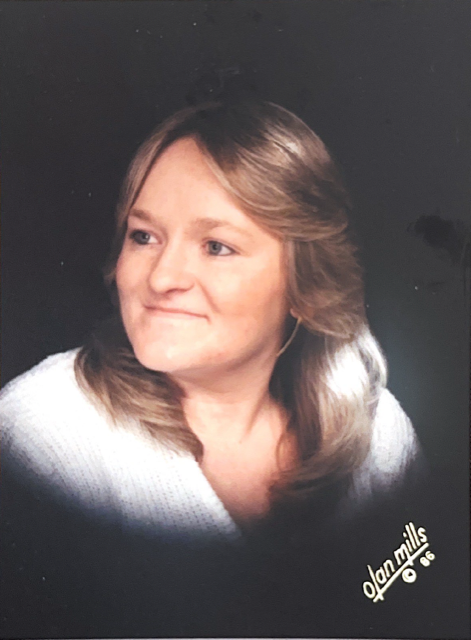 On the 21st of October, in the year of our lord 2023, the angels accompanied Brenda O'Dell Richardson to be with our lord and savior Jesus Christ. 
To say she'll be missed is an understatement. Born to Robert Franklin Linkous and Jane Maxine Barnett in 1961, Brenda was the youngest of four siblings: sister Judy Ferguson, brother Roger Linkous, and sister Teresa Wetzel. 
She is survived by her children, sons Scott and William, and daughter, Katie; and her remarkable grandchildren, Noah, Kaleigha, Natasha, Madison, Dominic, Jordan, Grant and Genevieve. 
She is loved by her amazing nieces and nephews including a very special maternal relationship — Natasha Furrow. 
Brenda's, "Nana" to many, infectious love touched innumerable souls, to include the many colleagues and students she loved and admired during her 28-year tenure as part of the Virginia Tech community.
She was devastated, not by the news of cancer, but by the news that her health issues would require her to discontinue her employment with the people that made her excited to go to work each morning. 
Brenda battled lung, brain, and adrenal cancer for many years. Most, if not all, knew her bravery, steadfast courage, warrior-like mentality, and willingness to take on the world's challenges. Not only was she brave, she also kept a smile on her face throughout the darkest moments.
With each passing day, we all miss the sound of her infectious laughter and quick wit. Brenda had an uncanny ability to brighten up the room with her beautiful charisma and charm.
She is profoundly missed. Join us in celebrating the life of Brenda Richardson, on Wednesday. Oct. 25 at McCoy Funeral Home. Visitation starts at 1 p.m. with services to follow by Elder L. Carter and Pastor Rebekah K. Brodrecht.