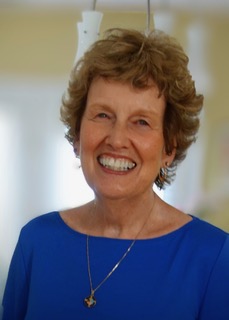 It is with great sorrow that we say goodbye to Carol Virginia Rule, who passed away on Wednesday, Oct. 18, surrounded by family and friends. 
She was a devoted wife, sister, mom, mother-in-law, grandmother, great-grandmother, and friend; and we will miss her vibrant smile and infectious laugh. She met every challenge with grace and strength, a beacon of inspiration to all around her. Carol's faith was the center of who she was. She showed it through her care and attention to everyone and everything around her, nurturing family, friends, students, home, and garden. Wherever she lived, she built deep connections within her community as she became involved in church and meeting her neighbors. An active member of Covington's Granbery Memorial United Methodist Church for decades, she belonged to the choir, and kept her children active in Sunday school, choir, and youth groups. In Monterey, she joined the Blue Grass United Methodist Church, connecting with that community as well. 
Throughout the years, Carol maintained contact with so many friends from Radford, Staunton, Covington, and Monterey, and was always genuinely interested in finding out "what's new." She gave thoughtful advice and was an attentive listener. She was extremely close to her large extended family, hosting boisterous Thanksgiving and Christmas gatherings in her home for years. Carol enjoyed keeping up with everyone, and usually knew everything going on with her niece and grandchildren. Teaching was Carol's calling in life. The bulk of her teaching career was in the third grade, and right up to the end, she had the most technically exact cursive you'd ever see. She fostered a love of learning and was incredibly dedicated to her students. She enjoyed sharing stories of her time as a teacher, recalling lesson plans and fond memories of the classroom. Whenever her former students ran into her, they would stop and talk to her, mentioning the impact she had on their lives. 
In 2001, Carol married Bill Rule. She loved to travel and cherished the trips they made together. For their honeymoon, they went to Greece and Italy, seeing the Parthenon and the Colosseum. She taught her students about the significance of those sites each year and was deeply moved to stand in front of them. She never forgot that sense of awe. Carol and Bill also traveled along Route 66 in an RV, taking any side road or detour she wanted. She adored the vast landscapes of the Southwest. As the years passed, Carol gradually slipped into a caregiver role, devoting her entire being to provide the love and support Bill needed until his death last March. Never one to sit still, Carol had many hobbies. She was an avid gardener, maintaining large flower beds and landscaping, as well as filling the inside of her home with plants. She was always adding to her collections, much to the chagrin of anyone who had to water them. 
Carol loved being active. She exercised daily, was a substitute spin teacher in her seventies, and danced with a clogging group—loving the people in it, as well as the "fast songs." She walked daily, and outpaced all who went with her, much to her delight. An avid sports fan, she adored the Virginia Tech Hokies, and was invested in their games right until the very end. Carol's kindness, strength, and grace left an impact on all surrounding her. She was the cornerstone of her family and will be dearly missed. She is survived by her brother, Robert Young and his wife Bozana; her niece, Alessandra Young; her children, Cheryl Mackian, Jim Pace and his wife Tracy, and Dave Pace and his wife Sarah Forman; her grandchildren, Noah Pace and his wife Sarah, Seth Pace, Emma Pace and her fiancé Nate Usher, Sam Mackian and his wife Amber, Sara Mackian; and great-grandchild, Quinn Pace. 
A celebration of her life will be held in the spring, with further details forthcoming. In lieu of flowers, please donate to Granbery Memorial United Methodist Church in Covington, Virginia, Blue Grass United Methodist Church in Blue Grass, Virginia, or your local humane society.