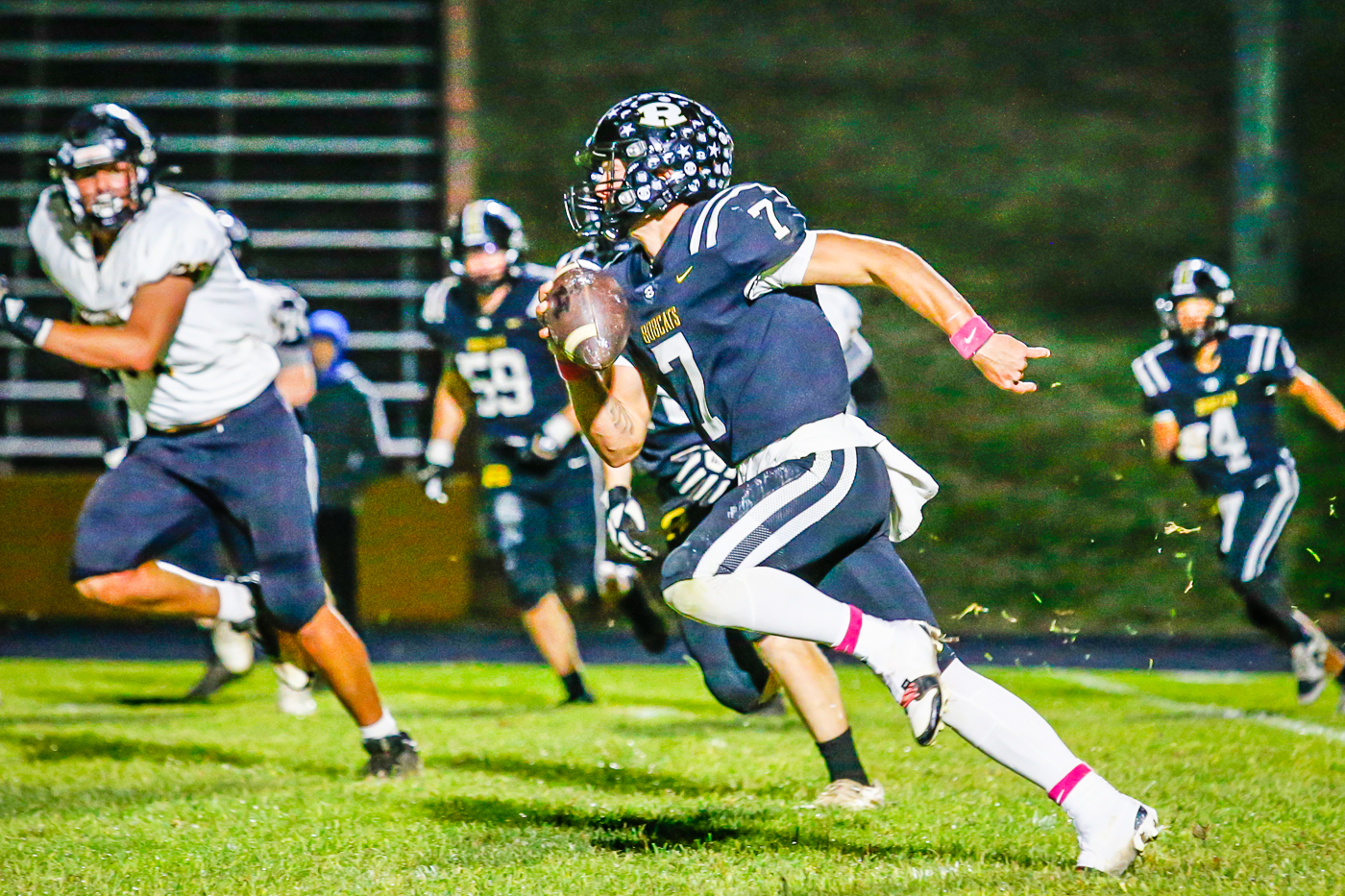 Marty Gordon
Landen Clark, one of the top quarterbacks in southwest Virginia and maybe the state of Virginia, has announced plans to continues his playing career next year at Elon University. 
Clark was last year's All-county/All-city player of the year, completing 146 passes 216 on attempts with only one interception. He threw for 2,668 yards and 40 touchdowns and rushed 104 times for 412 yards with seven individual scores.
This season, he has continued that success, leading the Bobcats to a 10-0 season while passing 133 for 219 with 2,247 yards and 17 touchdowns. He has also rushed 73 times for 792 yards with 20 scores. 
The Bobcat said Elon checked all the boxes from the school and its campus to the football program itself. 
"I hope to bring as much success to the school in athletics and academics that is possible. I know the coaches will push me to get my best, day in and day out, and that's what I love about the school," he said this weekend.
Elon University is a private university in Elon, North Carolina with a current enrollment of 7,177 students. The school is known as the Phoenix and joined the NCAA's Division I Colonial Athletic Association in 2014. 
The football team competes in the Division I Football Championship Subdivision (formerly I-AA) and is currently 4-4 on the season and includes a 14-7 win over William and Mary.
This fall, Tony Trisciani began his fifth season at the helm of the program. In 2022, Elon went 8-4 overall and 6-2 in CAA Football play. The team defeated three ranked teams in No. 14 William & Mary, handing the eventual national seed its only regular season loss, No. 17 Richmond and No. 25 Delaware. The team ended the season ranked No. 17 in the country, the program's second-highest end-of-season ranking in FCS history.
Clark plans on majoring in Business with a minor in Sports Management.