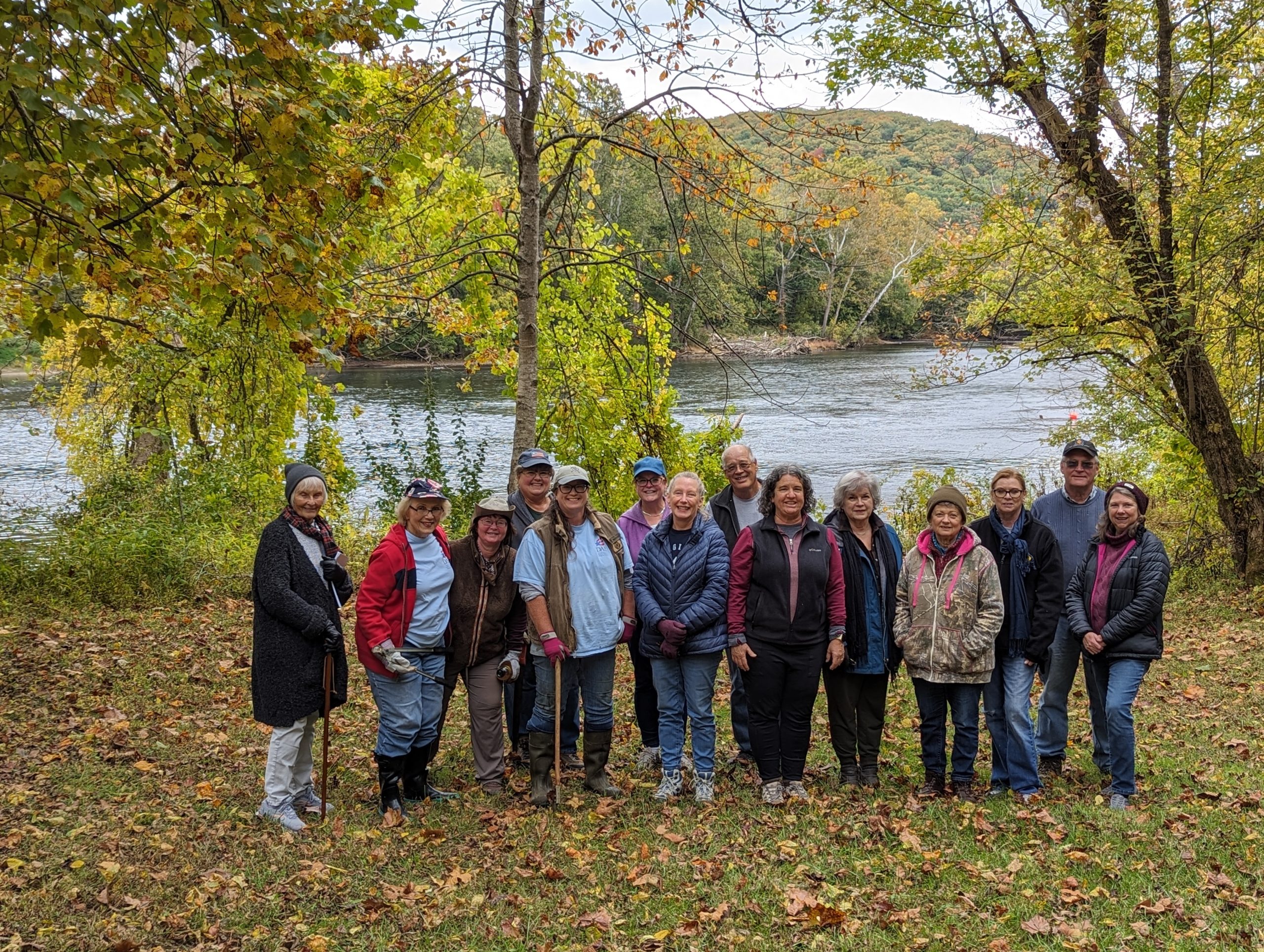 Members of the National Society Daughters of the American Revolution (NSDAR) from four chapters (Alleghany, Count Pulaski, Floyd Courthouse and George Pearis) joined together at Ingles Tavern and the western Ferry landing for NSDAR National Day of Service on Oct. 16. 
The members picked up trash along the bank of the New River, trimmed back overgrowth from the stone remains of the Ingles Covered Bridge pier and remains of the toll house foundations, and cleaned the inside of the Ingles Tavern buildings. The National Day of Service and activities during October honor the founding of NSDAR on Oct. 11, 1890.
William Ingles started Ingles Ferry in 1762, after his wife Mary escaped from the Shawnee and made her famous "long walk home." The ferry helped move settlers over the New River as they were traveling west. The tavern, built about 10 years later, became a popular stop for travelers. By the 1840s, to accommodate increased traffic on the Wilderness Road, a covered bridge was added but it was burned during the Civil War. Ferry service was once again introduced after the destruction of the bridge and remained active until the late 1940s. 
For more information about Ingles Tavern and the western side ferry landing, please contact Wilderness Road Regional Museum at wrrm5240@gmail.com.
Debbie Haught, April Martin and Karen Finch