Photos by Bryant Altizer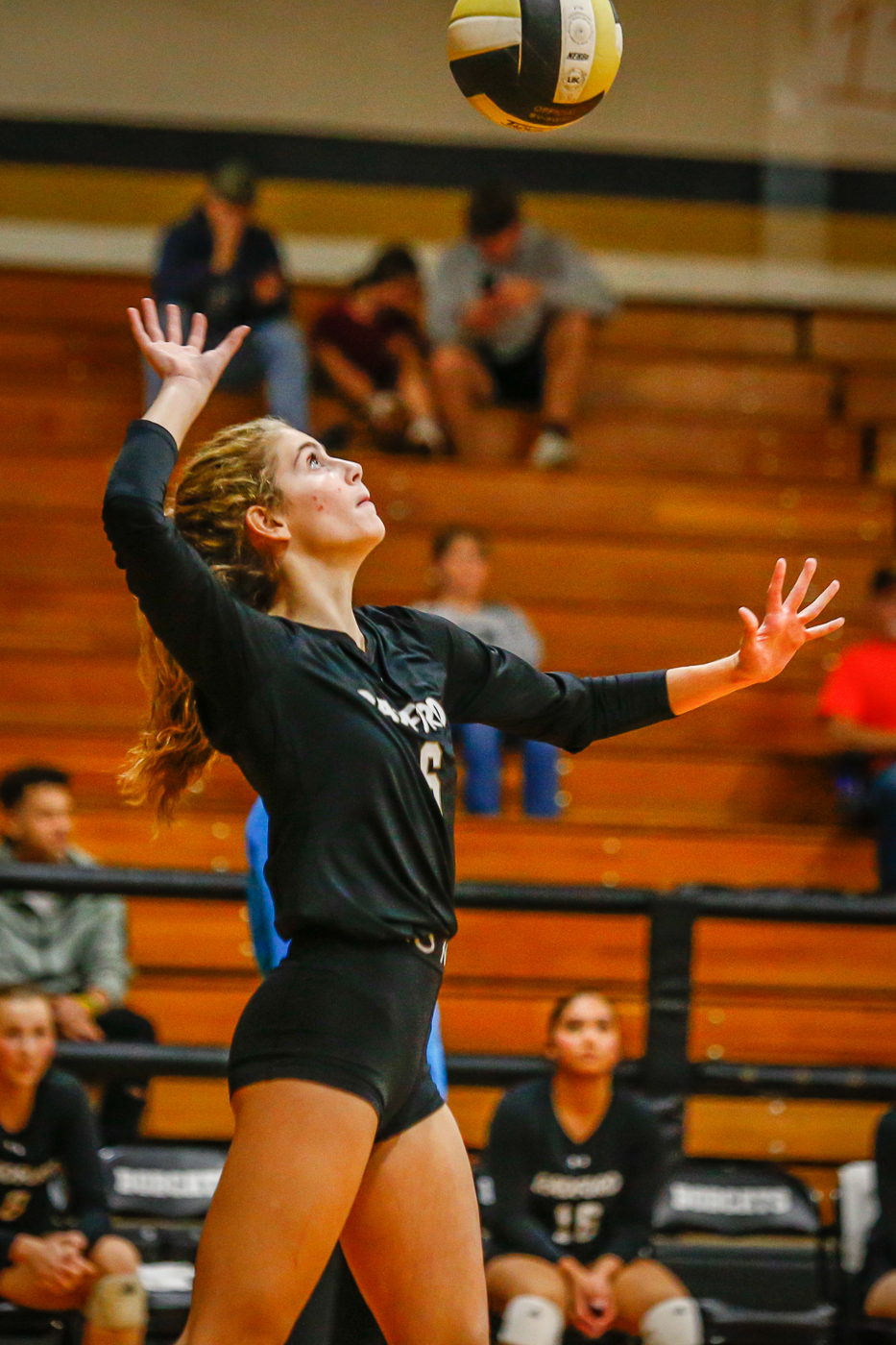 Lillian Joyce serves for the Bobcats in a 27-25, 25-18, 20-25, 15-25, 15-11 region win for Glenvar. Joyce had 18 kills, 25 digs and one ace in the contest.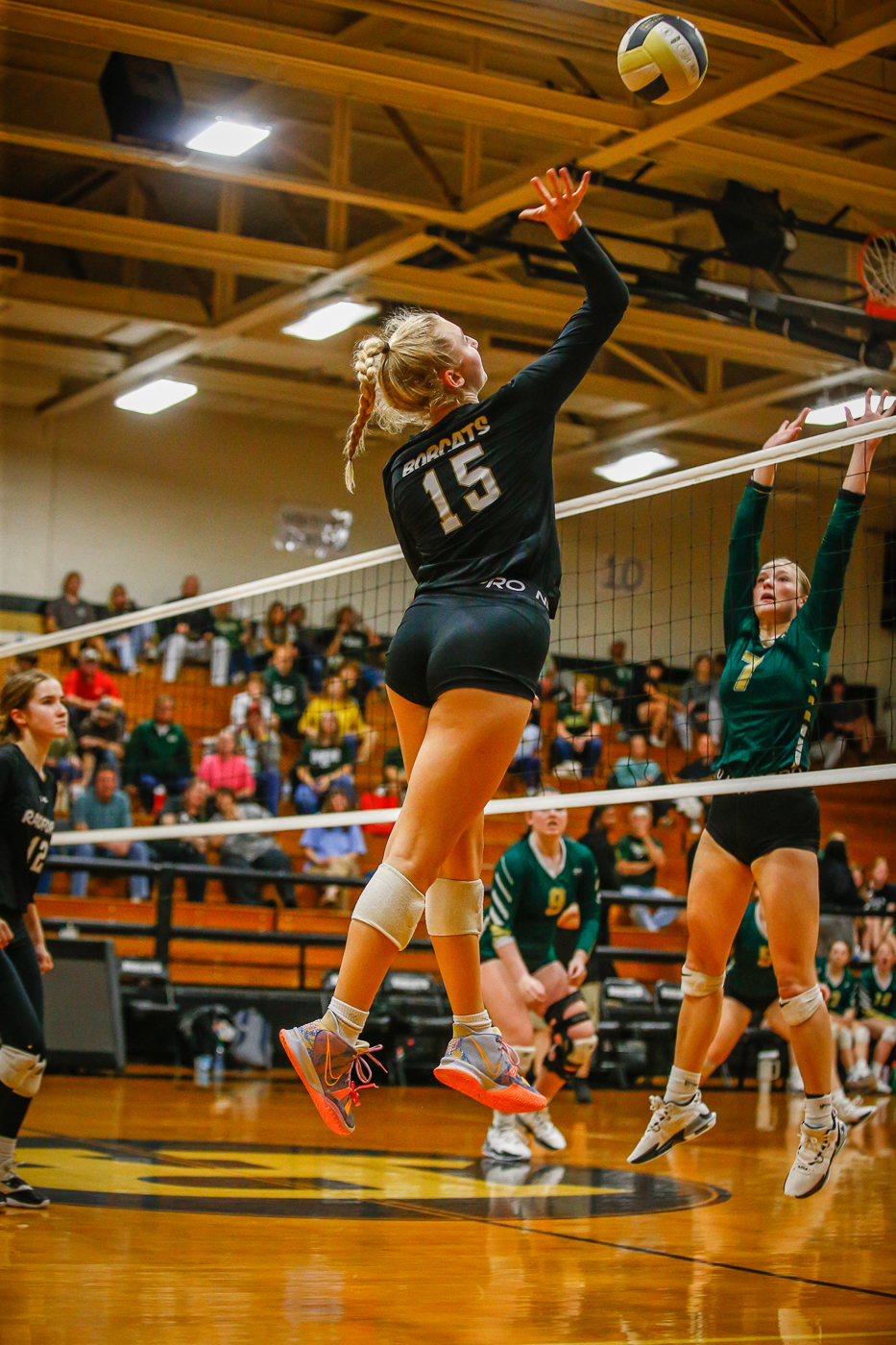 Radford's Jaylyn Holt spikes the ball in the regional playoff match. Brianna Dobbins led Radford with 21 digs.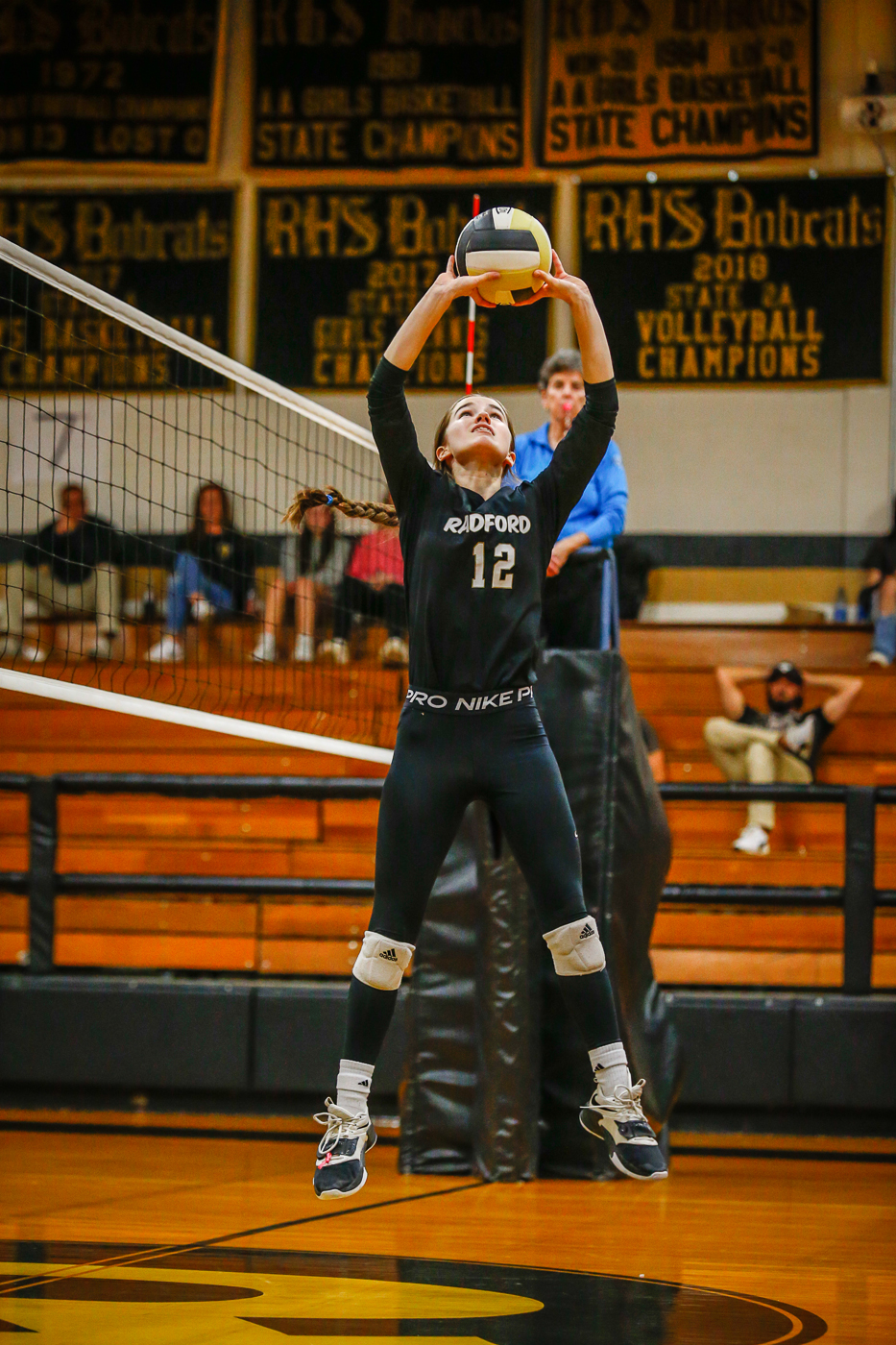 Maddox Adams sets ball to set up the Radford attack.