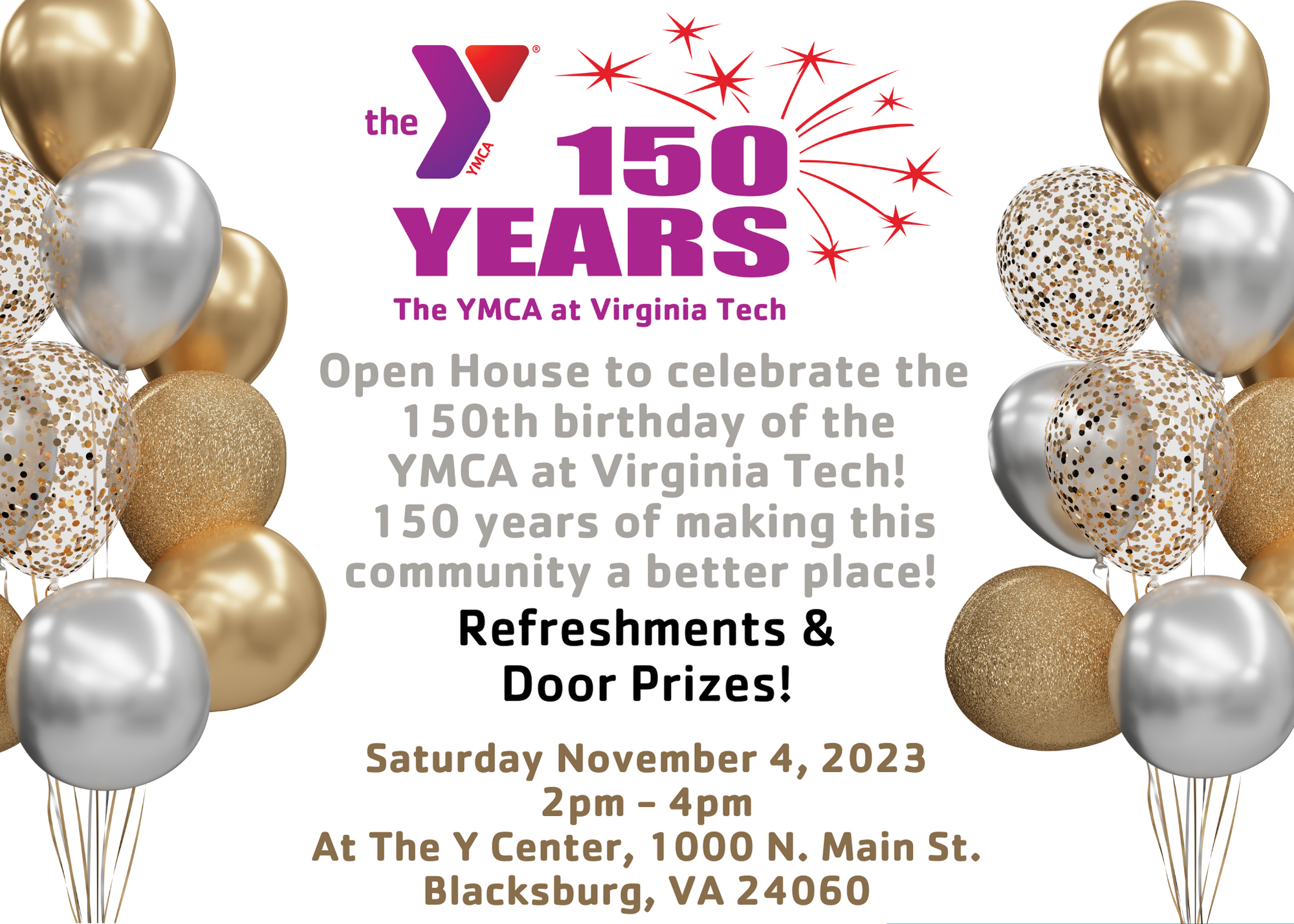 The YMCA at Virginia Tech starts a year of celebrations to mark 150 years of service to the community with an open house party today.
"We're having a party and you're invited," the organization announced. "Please join us on Saturday, Nov. 4 at our Open House to start celebrating 150 years of the wonderful work of the YMCA at Virginia Tech. Founded in 1873, The YMCA at Virginia Tech is one of the most respected and flourishing campus and community YMCA programs. This is, in large part, because of the long-standing and mutually beneficial relationship that exists between the YMCA and Virginia Tech as well as the YMCA and the community."
The Open House will take place in the Y Center Event Room, 1000 N. Main St., Blacksburg from 2 -4 p.m. Stop by and learn more about the past, present and exciting future of the YMCA at Virginia Tech. Refreshments will be served.
The mission of the YMCA at Virginia Tech is "building community through learning, leadership and service." Through its diverse programs, the Y serves the community through four main programming areas: Community, Education, International and Student Programs. 
The YMCA at Virginia Tech provides a variety of services for those in need, creates volunteer opportunities open to all, provides leadership development and training opportunities for students and is one of our community's leading non-profit agencies focusing on community education. With over 1,200 volunteers who give more than 20,000 hours to our diverse programs annually, the Y touches community members from all walks of life, while developing new leaders who will continue to make our community a better place. 
For more information about the YMCA at Virginia Tech and how your support is needed locally, please visit www.vtymca.org.
Submitted by the YMCA at Virginia Tech