Photos by Kymn Davidson-Hamley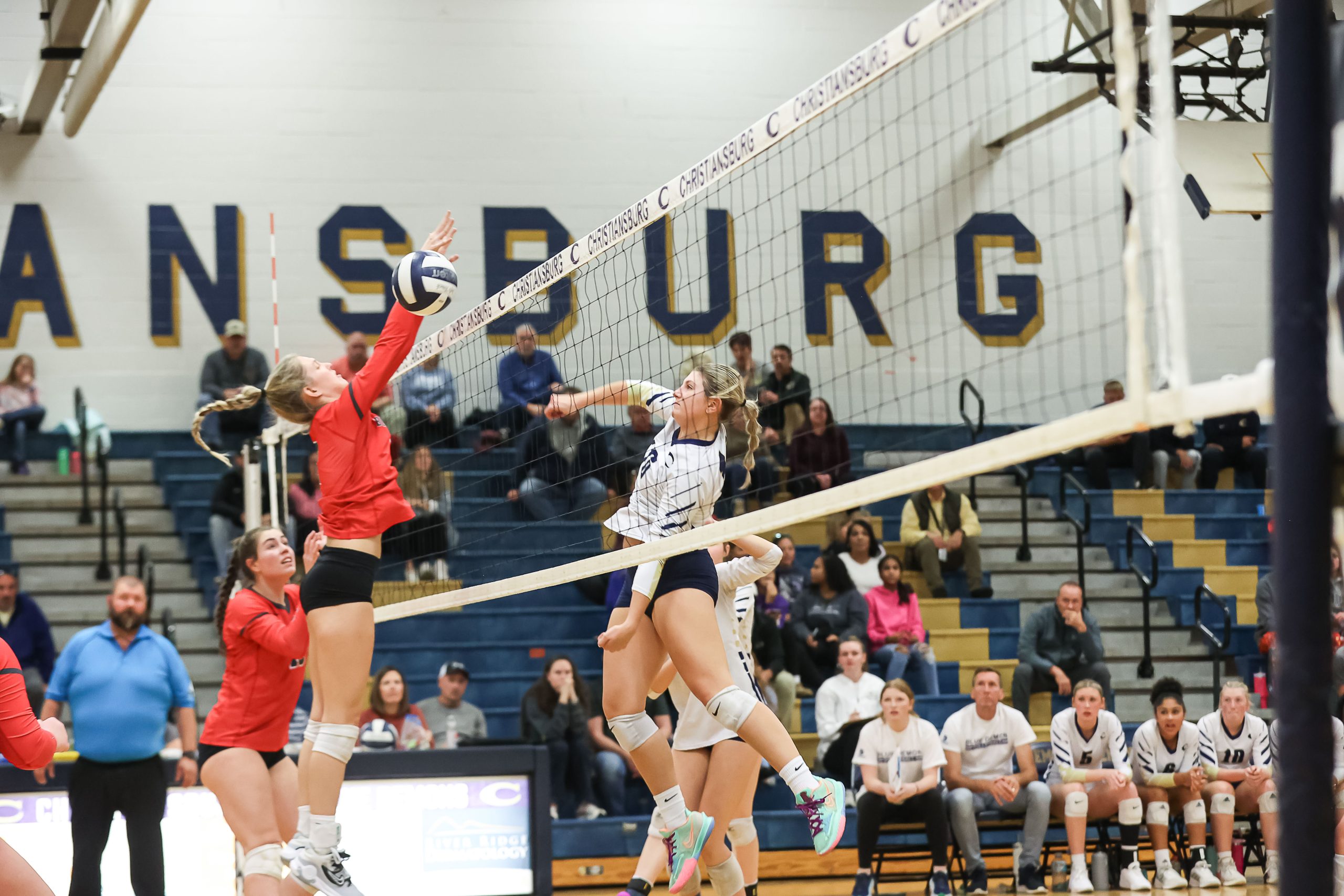 Addison Reasor (right) pounds the ball past a Lord Botetourt defender at the net in Christiansburg's 29-27, 22-25, 32-30, 25-18 win on Thursday. The win advances the Blue Demons to the region championship and gives them a trip to the state semi-finals. Reasor had 12 kills in the contest.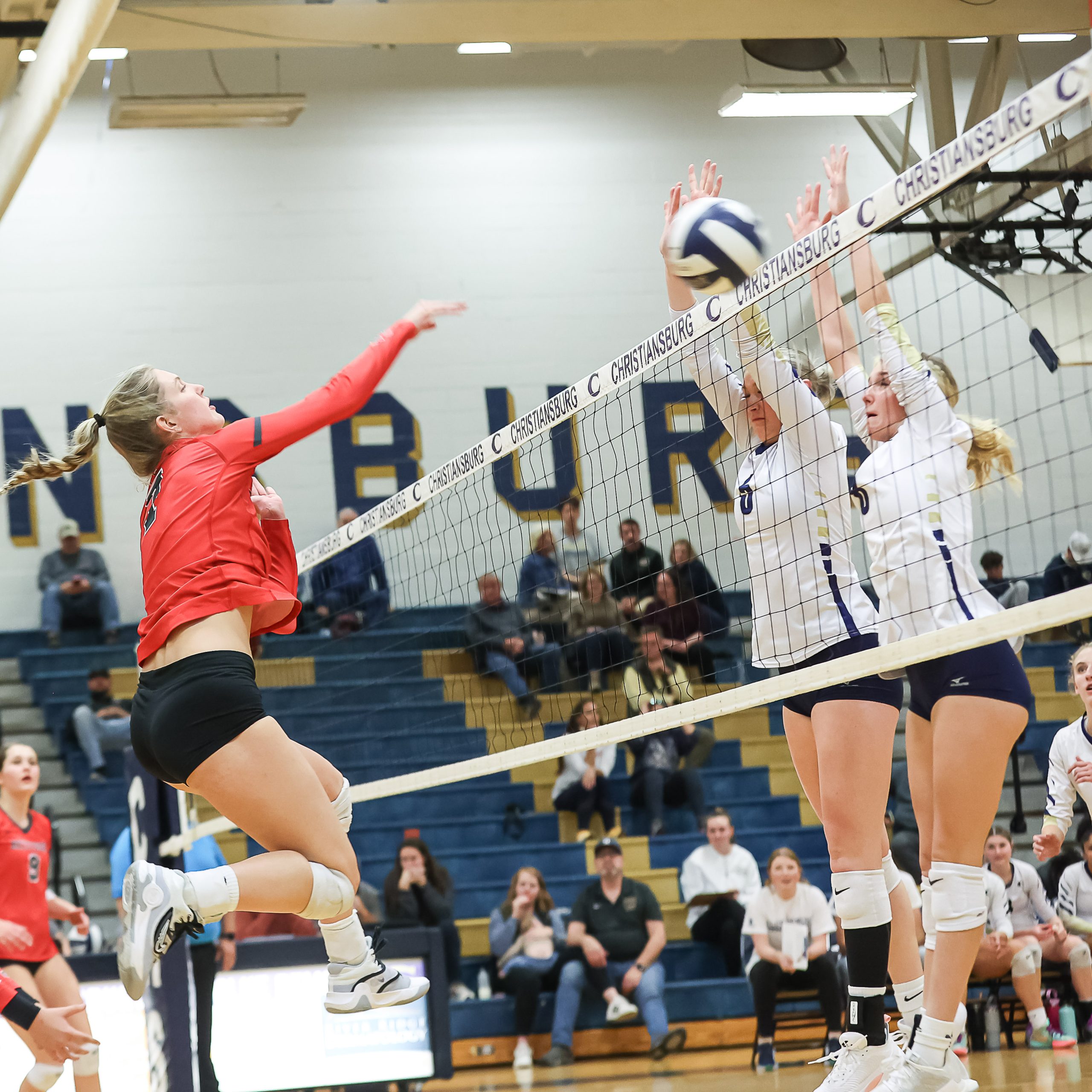 Braelynn Williams (center) and Katy Hoover (right) respond to an attempted kill by Lord Botetourt. Williams finished with eight kills.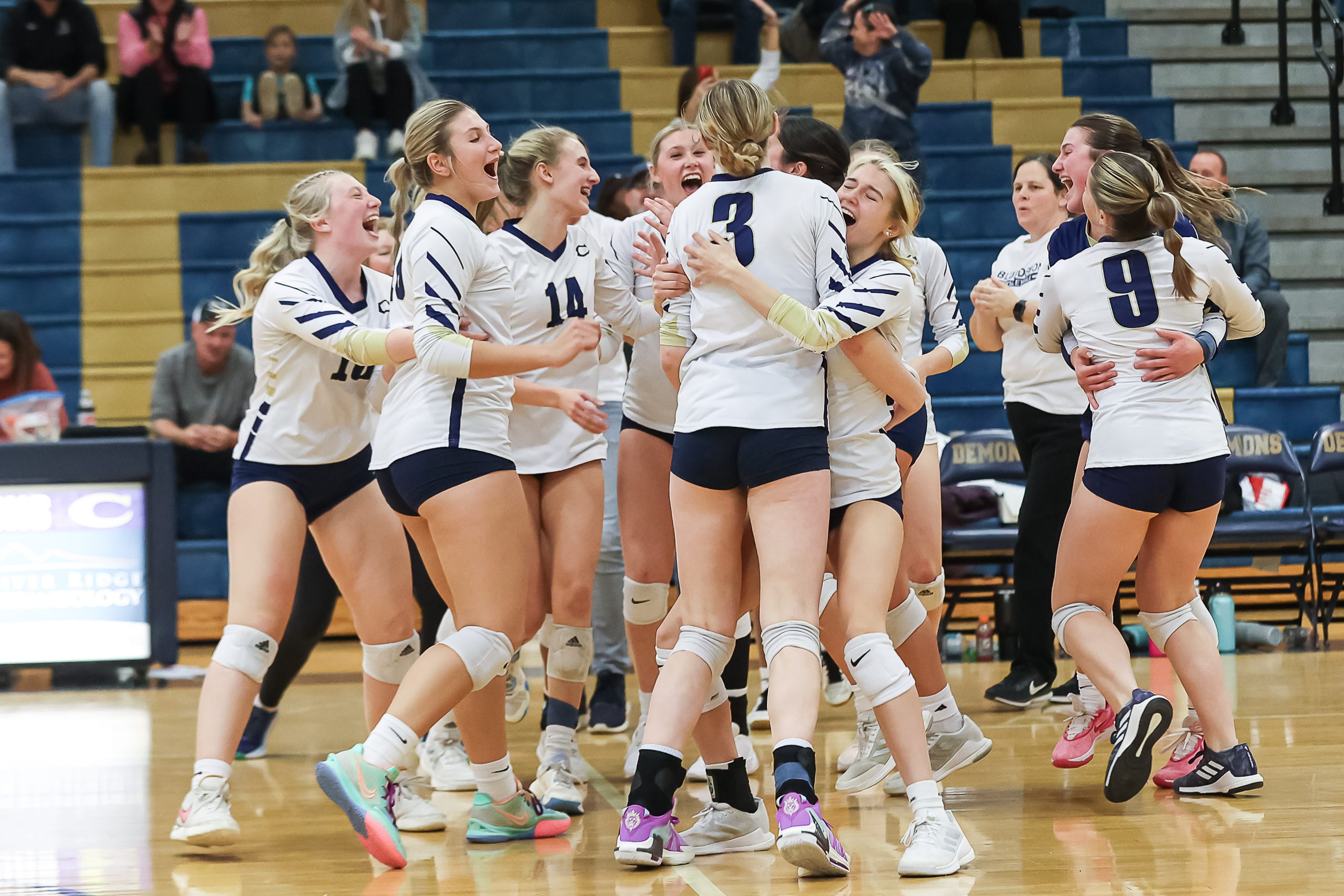 CHS's Volleyball team reacts after winning their third game against Lord Botetourt to move to the Region D championship against Hidden Valley, which was slated to be played Tuesday night.