Photos by Kymn Davidson-Hamley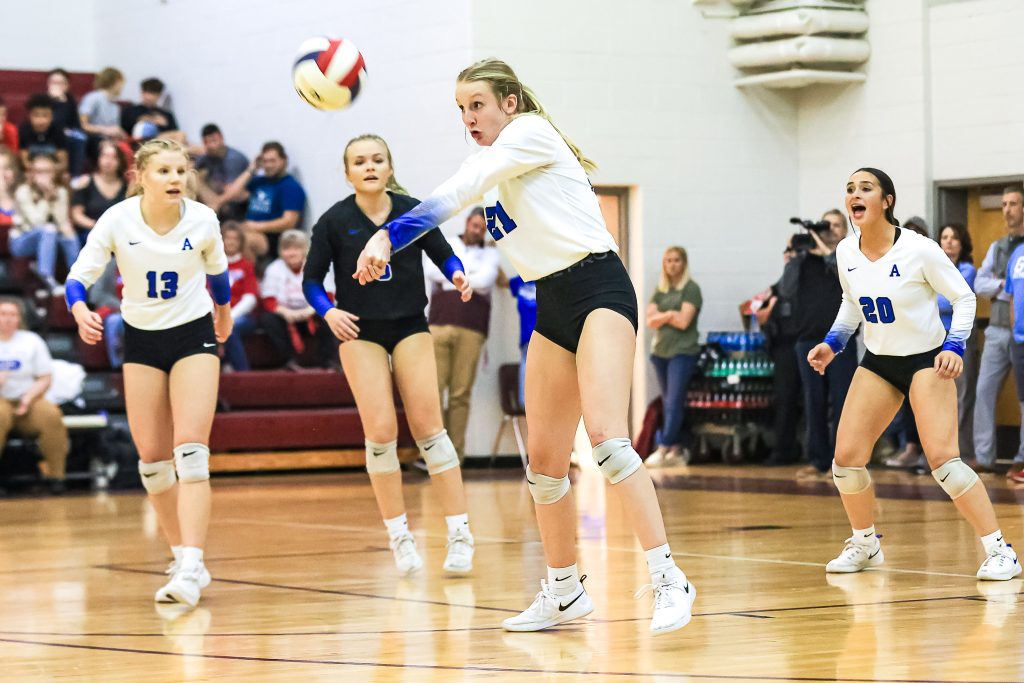 Gretchen Surface (center) bumps a volley from Giles High School supported by her Auburn teammates. After taking last week's Mt. Empire District tournament title, Auburn fell 3-2 to Giles. Both teams now advance to state play.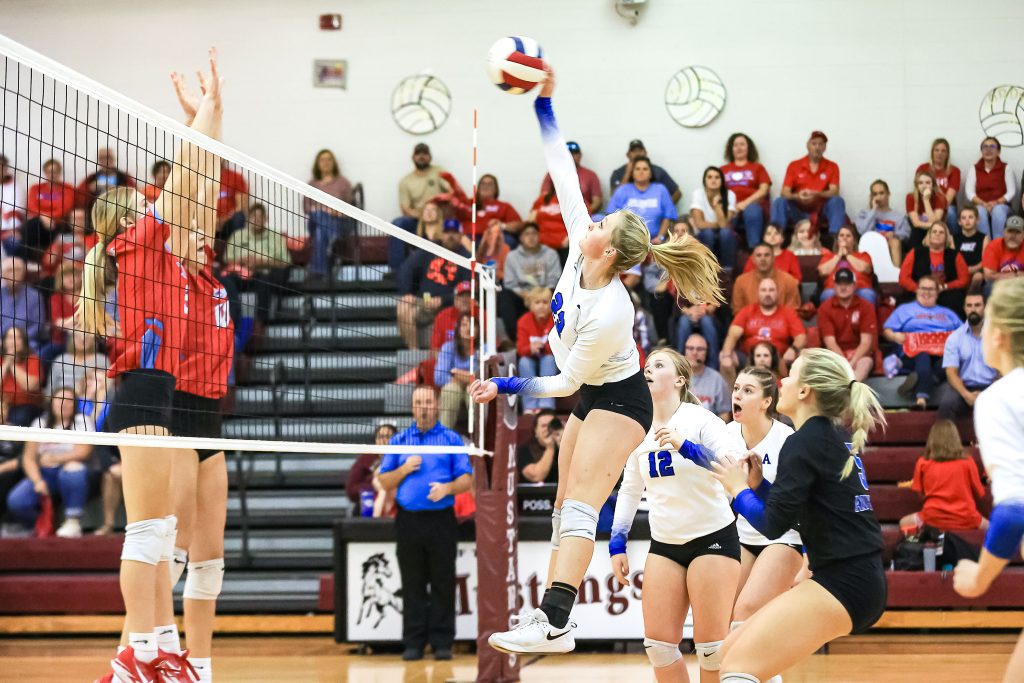 Leah Wimmer aims to score a point for Auburn High School with her return to Giles during Wednesday's contest.