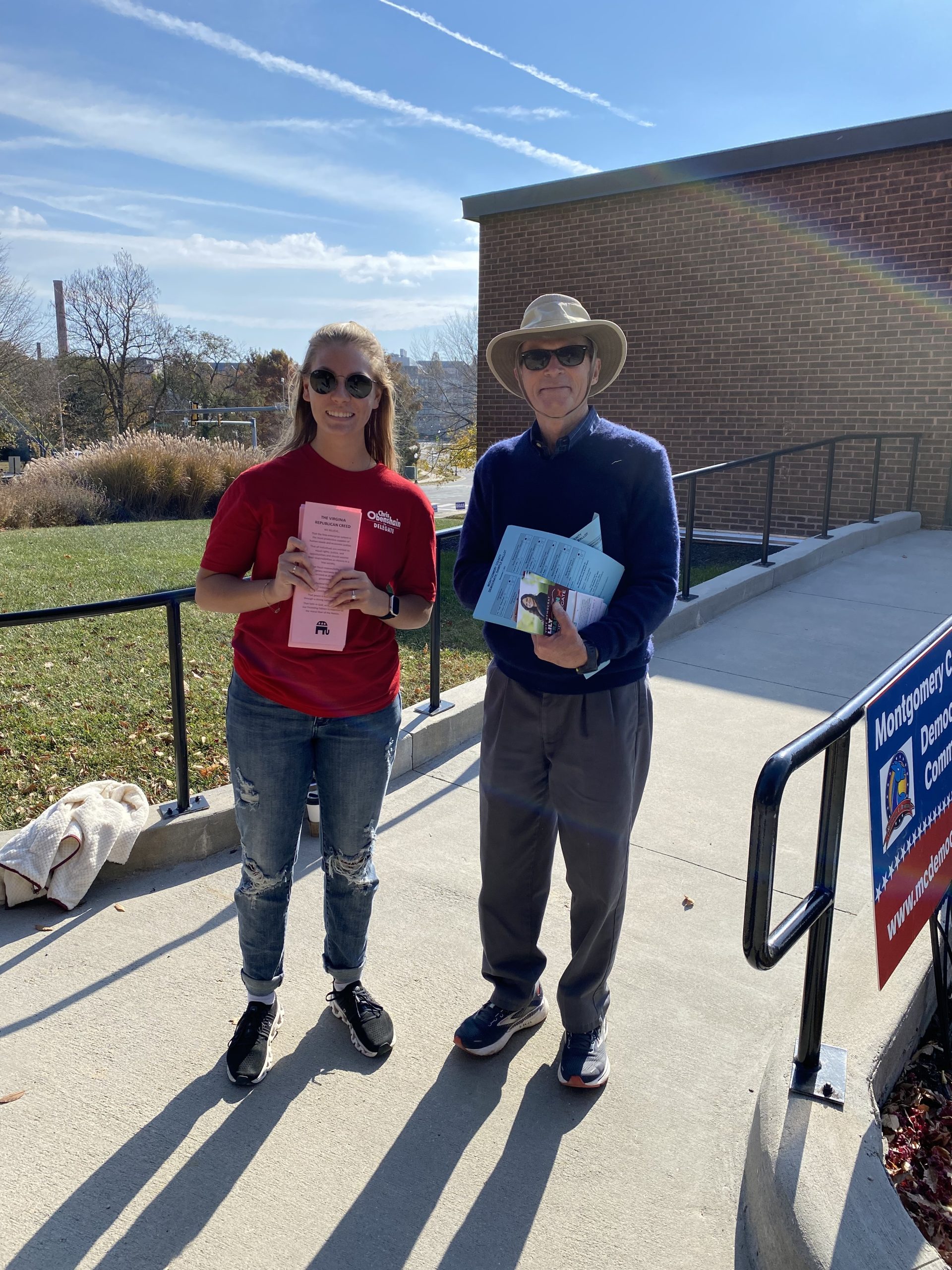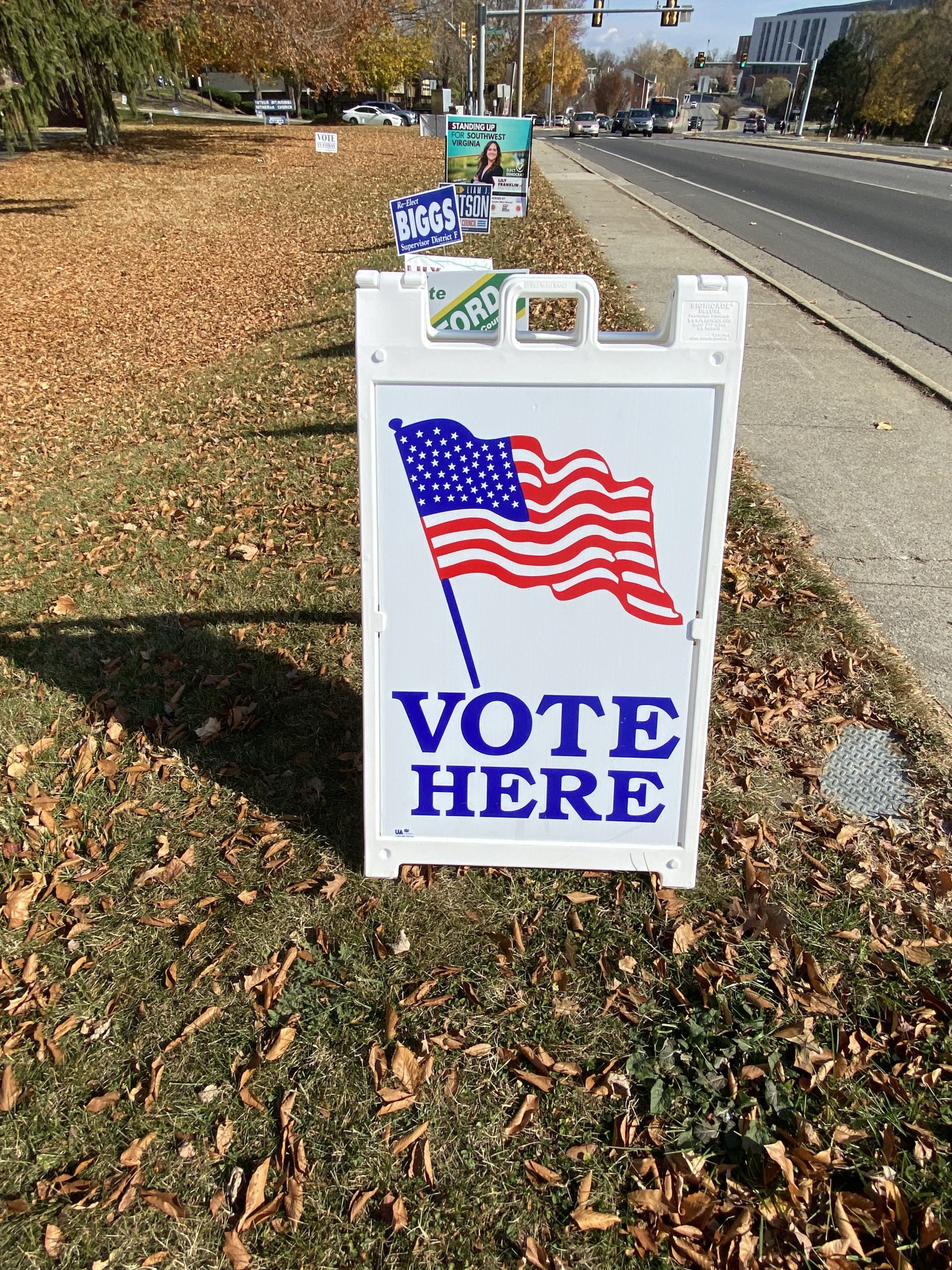 Registered voter turnout was just under 43 percent
Lori Graham
Contributing Writer
Montgomery County had less than half of registered voters come out to vote in the General and Special Elections on Nov. 7, 2023, according to the Virginia State Board of Elections. 
As of the election date, there were 61,413 registered voters with 26,384 casting ballots. As of the Nov. 8, the website showed 96.67% of precincts had reported their results.
The Clerk of Court for Montgomery County was a race between Republican candidate Nicholas Cody Rush (12,233) and incumbent Democrat candidate Tiffany M. Couch (12,858). There were 63 write-in votes. At the time of this report, 29 out of 30 precincts had reported with Couch taking the lead. 
"I am incredibly thankful for our amazing community," Couch said. "We have the best team in our Clerk's Office, thank you for recognizing how much I love my job and I look forward to serving you the next 8 years as your Clerk of Circuit Court." 
Incumbent Commonwealth's Attorney Mary K. Pettitt will continue for another term with 97.22% of the votes and 590 votes going to write-ins. Sheriff C.H. "Hank" Partin also will take the win in the race for the sheriff's position with 95.20% of the votes; 1,002 votes went to a write-in. 
Tara Cochran Vance (R) and Brenda E. Winkle (D) raced for the Commissioner of Revenue position with Winkle unofficially taking the office with 12,801 votes, or 52.43% of the votes, versus Vance's 11,509 votes and 47.14% of the votes. The write-in votes totaled 104. 
Republican Mary Weaver takes the office of Treasurer with 97.73% of the votes, and 20,660 votes. A total of 479, or 2.27% of votes, went to the write-in. 
Four different district seats were open on the Montgomery County Board of Supervisors. In District B, 47.27% or 2,058 votes went to Meredith M. Hutton and Derek Kitts was in the lead with 52.46% or 2,284 votes. There were 12 write-in votes.
In District E, incumbent Darrell O. Sheppard (R) received 52.10% or 1,242 votes, and Anthony M. Grafsky (D) had 47.23% or 1,126 of the votes, with 16 write-in votes. 
Incumbent Mary W. Biggs (D) will see another term in Montgomery County Board of Supervisors' District F with 97.39% or 2,052 votes. There were 55 write-in votes or 2.61% of the total. 
District G of the Board of Supervisors will see Incumbent April Noelle DeMotts (D) as returning to her seat with 72.09% or 1,612 votes and David E. Shelor, Jr. (I) garnering 27.59% or 617 of the votes. Write-In votes totaled seven. 
Mark L. Miear competed against incumbent Penny J. Franklin for the District B seat on the Montgomery County Public School (MCPS) Board. A very close race, with five out of six precincts reporting at the time of this article, showed Miear at 49.04% and 2,150 votes and Franklin having 50.57% or 2,217 votes. A total of 17 votes went to write-ins. 
A difference of only 19 votes also revealed a close race for the MCPS Board member seat in District E where S. Derek Rountree with 50.06% or 1,216 votes, is being closely followed by Lindsay J. Rich with 49.28% and 1,197 votes. Write-in votes for this seat totaled 16. 
Laural S. Purcell will be the District F MCPS board member taking the seat with 96.08% and 1,935 votes. Write-in votes totaled 79.
District G of the school board member race would reveal Edward J.K. Gitre pulling ahead of Jason Edward Massie. Gitre gained 69% or 1,531 of the votes while Massie received 30.37% or 674 votes. There were 14 votes cast for the write-in. 
An additional ballot selection for Soil and Water Conservation Director in the Skyline District of Montgomery County was Richard F. "Rick" Wall with 93.27% and 19,940 of the votes. Write-in votes took 6.73% and 1,439 of the total votes cast.
Jillian Brodie, Virginia Tech University student, and Blacksburg resident Ed Champion were among the many volunteers, who generously donated their time in passing out sample ballots and other pertinent information.
These are unofficial results as provisional and post-election ballots have not yet been reported at the time of this publication.