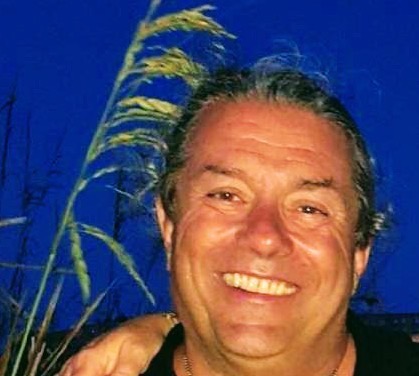 John B. Grapsas passed away on Oct. 27, 2023 at the age of 63.
John was one of two boys born to Basil and Dolores Grapsas in New Bedford, Mass. After growing up in Radford, John attended Penn State University where he earned his Professional Engineering Degree in Architectural Engineering. Following graduation, John relocated to Albuquerque, N.M. with his first wife, Carolyn. Together they had three sons. John enjoyed a successful 30-year career with Bridges and Paxton, eventually retiring as CEO.
He retired to St. Augustine to pursue his interest in deep sea diving and Maritime Salvage. In 2017 John married Terri Barefield Hansen. Together they traveled a great deal including, the Bahamas, Central America, the upper NW United States and Canada.
John knew how to enjoy life. He was perpetually the life of the party. He never met a stranger and prided himself in the art of giving. He touched many lives with no consideration of an individual's background or status. If there was a person in need John would try to meet that need in any way he could. His deep compassion and generosity were only matched by his desire to remain anonymous. 
John is survived by his wife, Terri; brother, Nick (Mary) Grapsas; sons, Chris, David (Jodi) and Nick Grapsas; stepdaughter, Annika Hansen; stepson Aaron Coles and stepson Ellis Coles; grandchildren Aria, Emilia, Penelope and Theodore Grapsas and Nolan, Olivia, Connor and Ellie Coles; niece, Ally; and nephew, Alex.