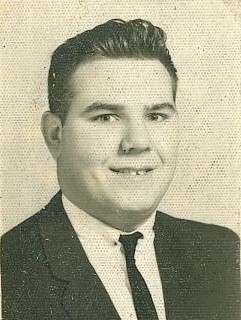 James Thompson Turner, 77, of Dublin, passed away Monday, Nov. 13, 2023, at the Veterans Care Center in Salem. 
He was a U. S. Army veteran and owner/operator of Northside Gulf, Jim's Radiator, and J&J Sales. He was preceded in death by his parents, Harry and Margaret Turner; daughter, Patricia Davis; brother, and brothers-in-law, Jack Mullins and Jim Gettys. He enjoyed working on and talking about cars, hunting, fishing, boating and snowmobiling.
Survivors include his wife of 54 years, Shannon Turner; son, Brian Turner (Heather); son-in-law, Chad Davis; grandchildren, Thomas Davis, James Davis, and Lily Wallace; siblings, John Turner (Betty), Sue Mullins, and Brooks Turner (Fran); sister-in-law, Judy Gettys; special friend, Steve Whitt: special family members, Molly (Boston Terrier) and JoJo (Tabby Cat); and many other nieces, nephews, other relatives and friends.
The family will receive friends from 12 until 1 p.m. on Monday, Nov. 20, 2023, at the Mullins Funeral Home in Radford. Memorial services will begin at 1 p.m. with Pastor Allison Unroe officiating. Interment with full military honors will follow at 2 p.m. in the Southwest Virginia Veterans Cemetery in Dublin.
In lieu of flowers, the family requests that contributions be made to either the Fairlawn Presbyterian Church or American Cancer Society or Dementia Research Van-Andel Institute or the Alzheimer's Association.
The Turner family is in the care of Mullins Funeral Home & Crematory in Radford.