Photos by Ashley Akers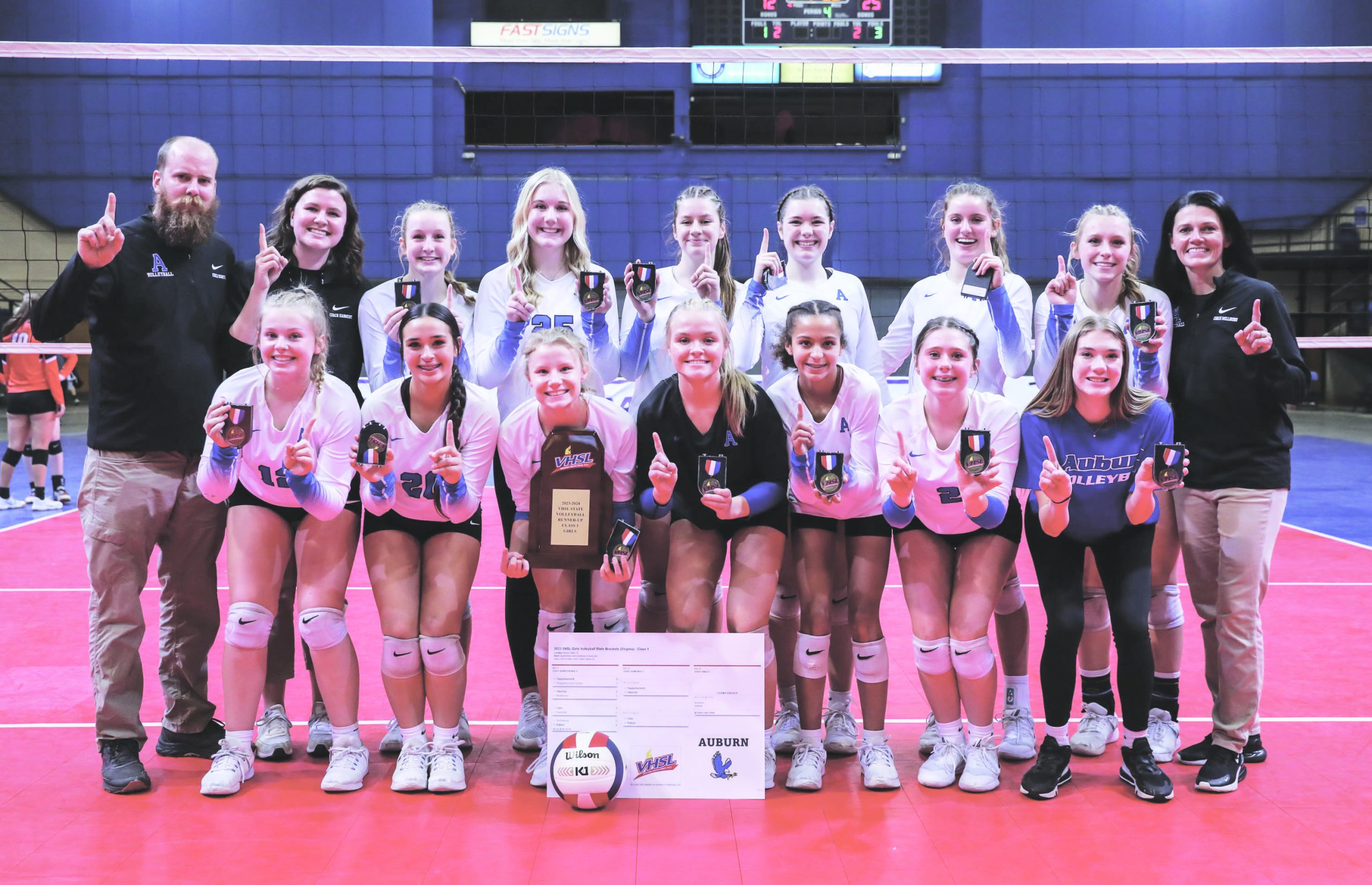 Auburn won its seventh state volleyball championship Saturday at the Salem Civic Center. This is their fifth straight Class 1 top mark and eighth over the past 12 years.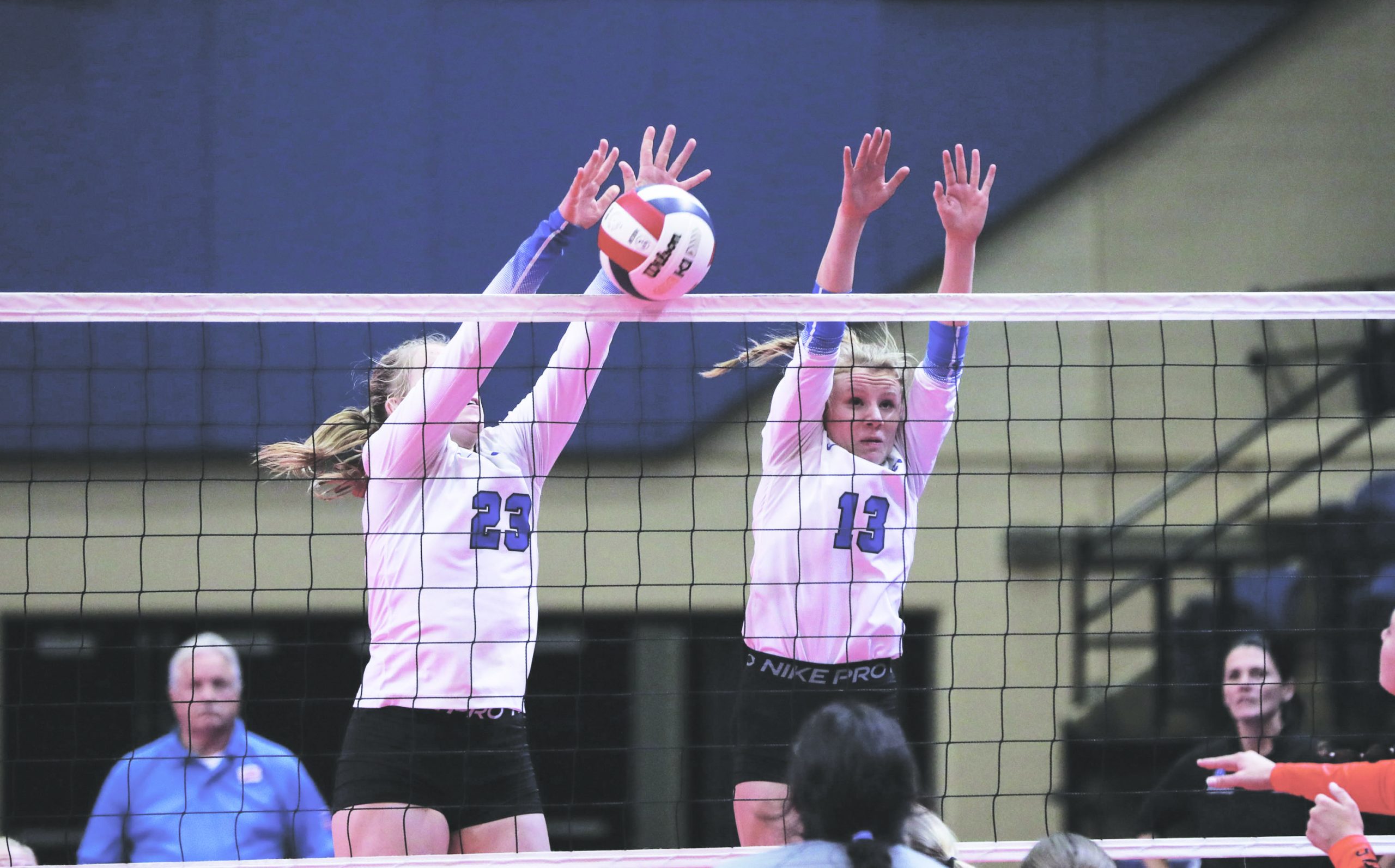 Auburn's Leah Wimmer with the block in the 25-16, 25-11, 23-25 & 25-12 win over Altavista. Auburn finishes the season 28-4.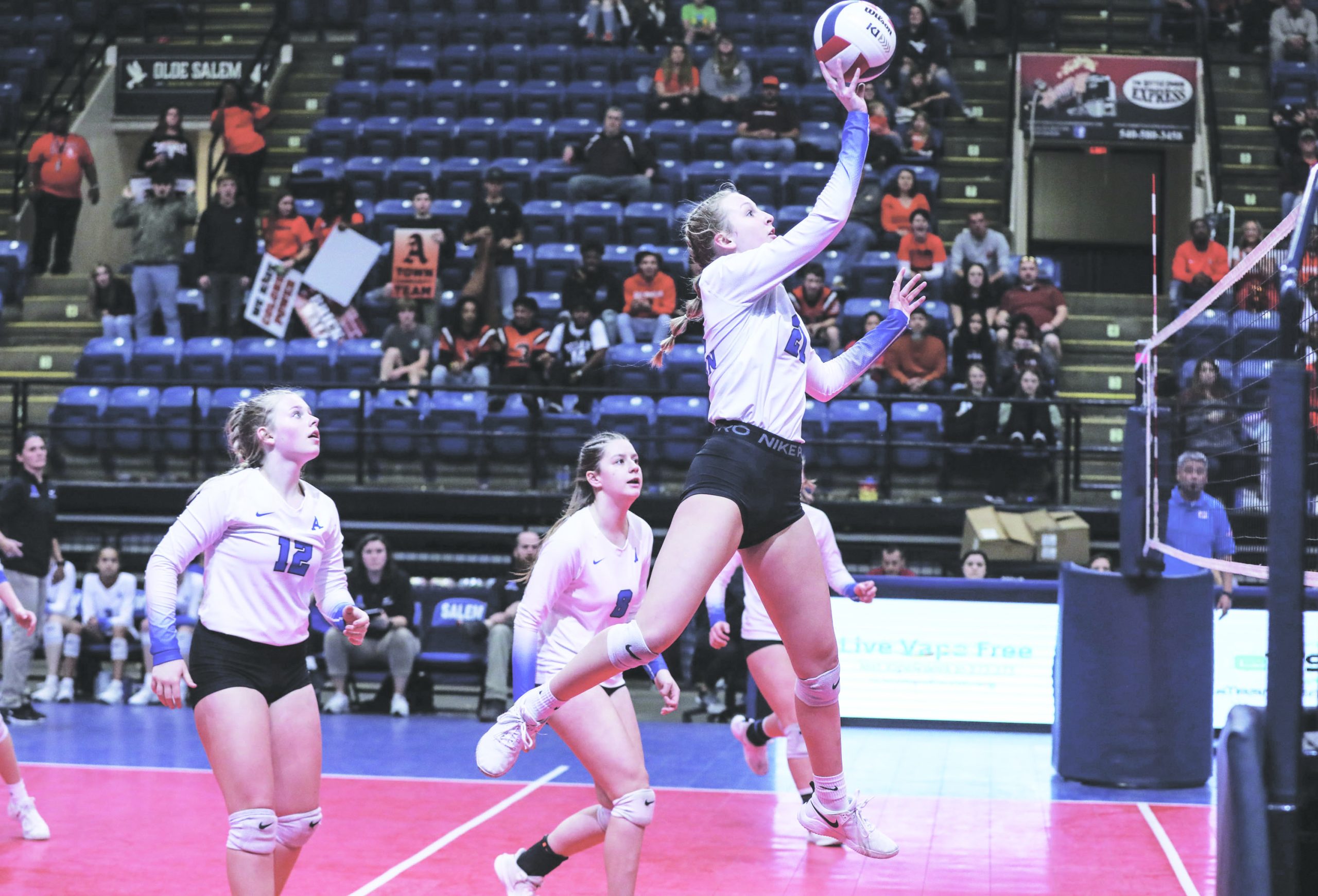 Gretchen Surface returns the ball over the net during the title game action.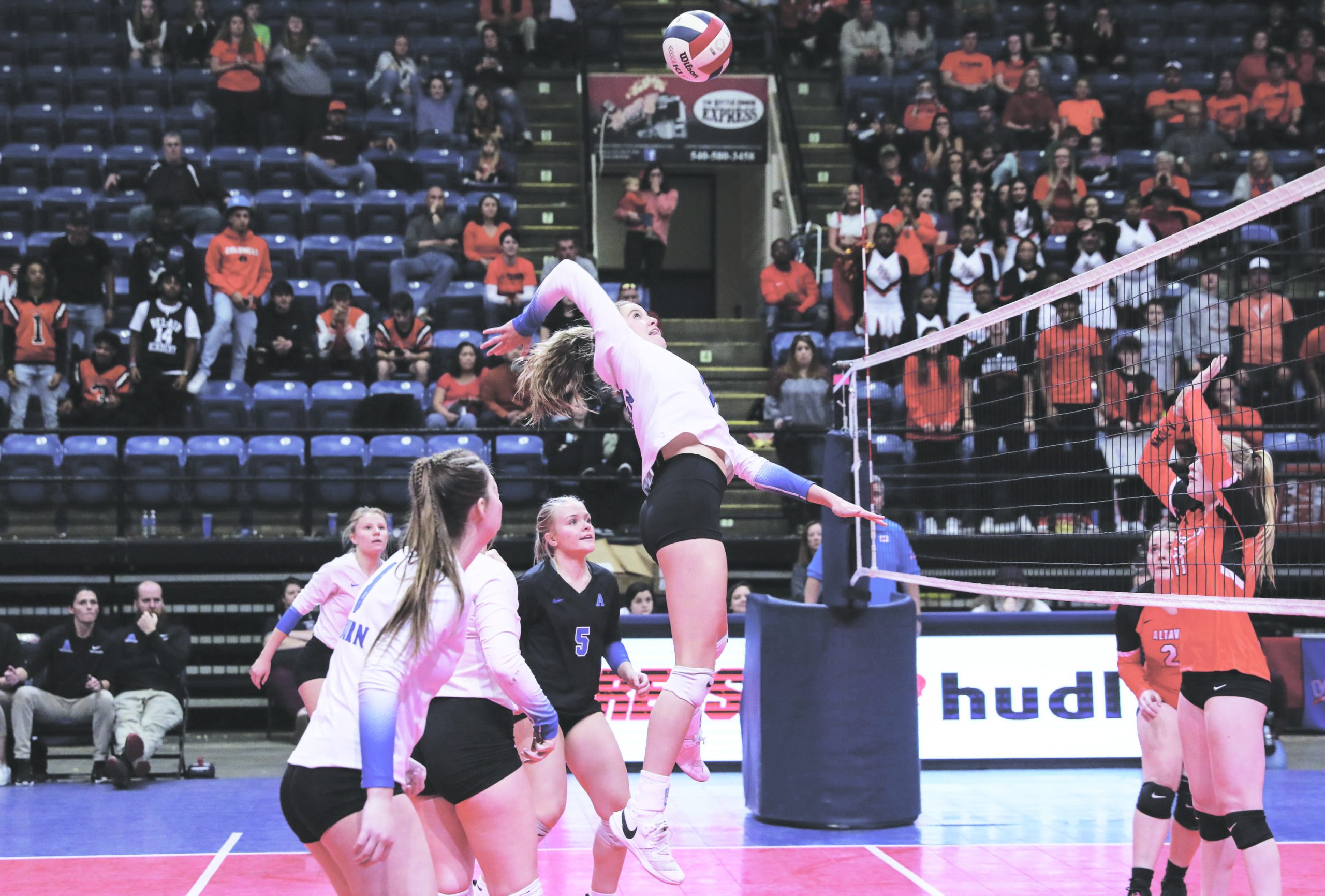 Meghan Earnest returns the ball over the net in Auburn's second set win on Saturday.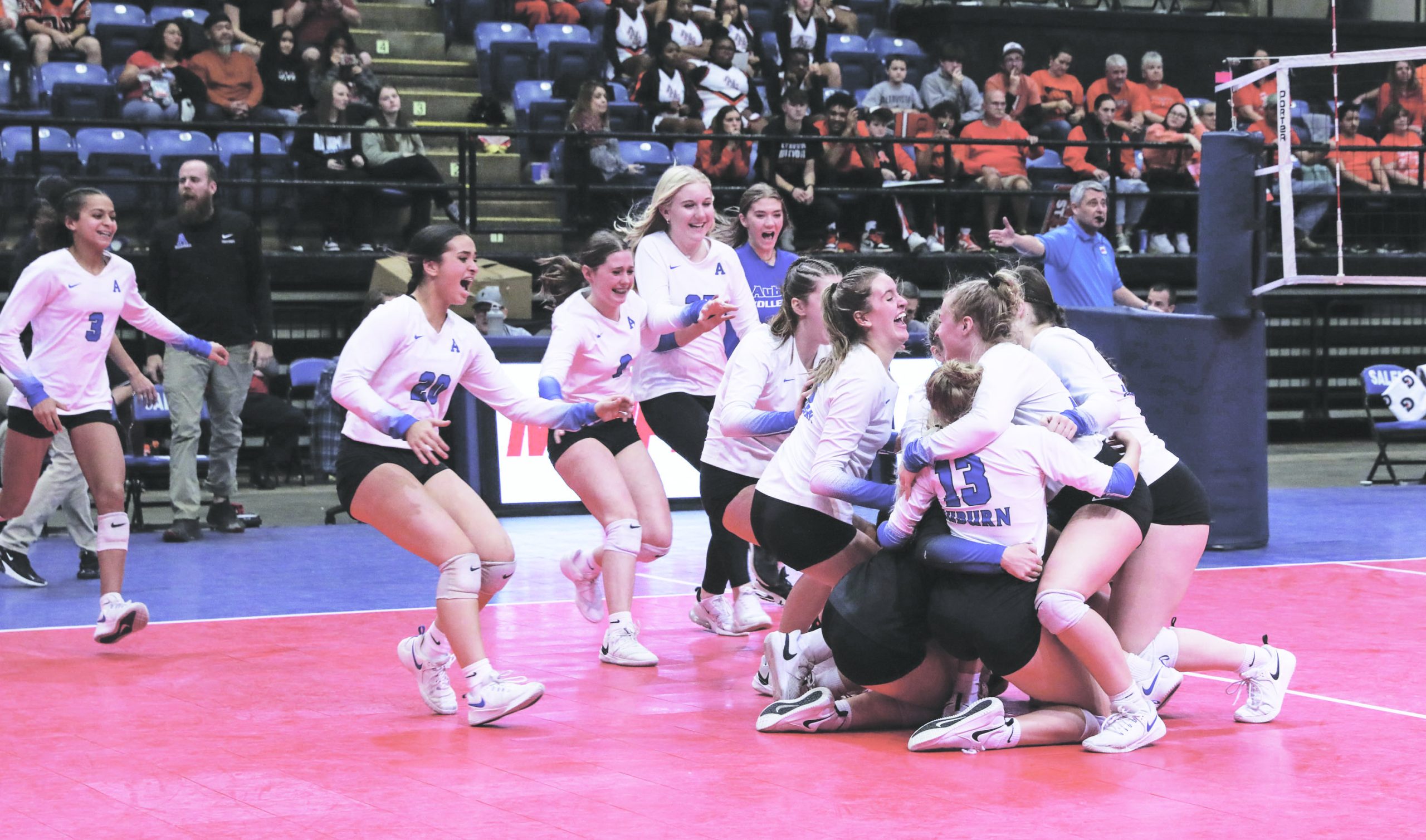 Auburn players celebrate after winning another state volleyball title on Saturday.