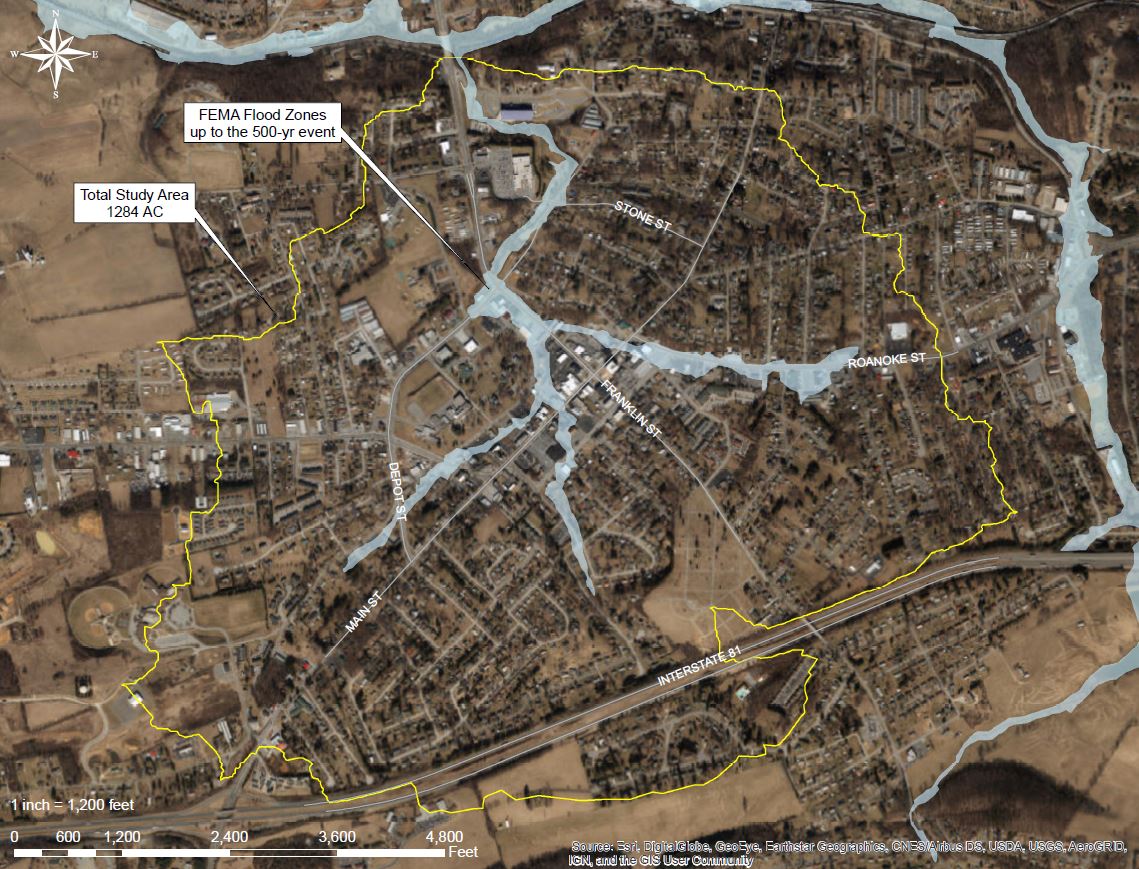 The Town of Christiansburg recently received a grant from the Virginia Department of Conservation and Recreation to conduct a downtown watershed study. The goal of this study is to evaluate drainage and flooding problems along Towne Branch (a tributary of Crab Creek that flows through Depot Park) and its floodplains, and to develop a list of planned drainage improvements by the Town.
---
We need your help! To provide our consultant with the best information about known flooding issues, we are asking that you attend a community meeting on Thursday, Oct. 26, from 6 p.m. to 8 p.m. in Council Chambers at Christiansburg Town Hall, 100 E. Main St. The Town's consultant will make a brief presentation about the study goals, and then we will be available to talk with all those in attendance about your concerns related to flooding and drainage issues in downtown Christiansburg.
The proposed Downtown Watershed Study will provide critical information on the study area as well as upstream residential areas including the priority Chrisman Street and Phlegar Street residential area.
The proposed study report and public outreach to discuss the findings and seek public input will provide an educational opportunity for Town citizens. The study results will assist in determining the capital improvement plan costs, scheduling, and needs for construction grant funding.