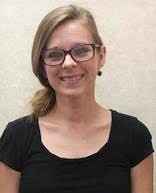 BLACKSBURG — Amanda Cruise, a registered nurse and Radford University graduate who lives in Blacksburg, has been named the new administrator for Warm Hearth at Home.
Cruise has served as the Director of Nursing at Warm Hearth Village's Showalter Center since 2017. As the administrator for Warm Hearth at Home, she will oversee administrative and clinical functions of the agency, ensuring that clients and families receive outstanding care and services.
"Amanda's kind and caring nature along with her commitment to quality care for seniors make her the perfect candidate for this role and we're excited to help her make this transition," said Heather Gearhart, Warm Hearth's Vice President of Health and Wellness.
Cruise earned her Bachelor of Science in Nursing degree from Radford University, and she wants people to believe in Warm Hearth at Home the way they believe in Warm Hearth Village. "My vision is nurturing an environment where we are the clients' biggest advocates," she said.
Cruise has three children who keep her busy with swimming, soccer, and lacrosse.